Court Characterizes Plaintiff's Request for Spoliation of Images Still Available as "Frivolous": eDiscovery Case Law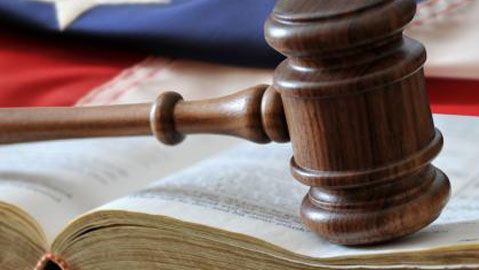 In Barcroft Media, Ltd. et al. v. Coed Media Grp., LLC, No. 16-CV-7634 (JMF) (S.D.N.Y. Sept. 28, 2017), New York District Judge Jesse M. Furman denied the Plaintiffs' motion for spoliation sanctions for failing to preserve web pages containing disputed images, and motion in limine to preclude the testimony of a defense expert witness for failing to list him in the defendant's initial disclosures.
Case Background
In this case regarding intellectual property claims against the defendant relating to the allegedly infringing use of certain celebrity photographs, the plaintiffs filed a motion for spoliation sanctions against the defendant for failing to preserve the "webpages" on which it had displayed the Images; and a motion in limine to preclude the trial testimony of a defense expert witness (Robert Coakley) after the defendant failed to list him in its initial disclosures.
Judge's Ruling
Noting that the "Plaintiffs' motions are without merit", Judge Furman stated:
"Given the plain language of [Federal Rule 37(e)], Plaintiffs' motion borders on frivolous, for the simple reason that they cannot even show that the evidence at issue was 'lost.' Several of the Images are still hosted on CMG's websites…And the record makes clear that Plaintiffs themselves possess copies of the other Webpages—in the form of screen captures taken when they displayed the Images (the 'Screenshots')…In fact, Plaintiffs themselves list the Screenshots as trial exhibits…Given that (plus the fact that Defendant does not dispute the authenticity of the Screenshots…or deny that it hosted and displayed the Images…, there is no foundation to impose sanctions under Rule 37(e). And to the extent that there were a foundation, sanctions would be inappropriate because there is no evidence whatsoever that Defendant 'acted with the intent to deprive another party of the information's use in the litigation,'…, and Plaintiffs obviously cannot show prejudice 'as [they] actually possess[ ] copies' of the relevant evidence."
As a result, Judge Furman denied the plaintiffs' motion for sanctions and also denied the plaintiffs' motion in limine to preclude the testimony of Coakley after the defendant's failure to list him in the defendant's initial disclosures, noting that violation was "plainly harmless and thus not a basis for preclusion", but did note a concern regarding his testimony regarding Google Analytics data the judge deemed as "inadmissible hearsay" and instructed the parties to "be prepared to address that issue at the final pretrial conference".
So, what do you think?  Should parties be sanctioned for failing to preserve web pages?  Should a screen capture copy of an image be treated differently than an imaged copy of a journal?  Please share any comments you might have or if you'd like to know more about a particular topic.
Also, I'm excited to report that eDiscovery Daily has been nominated to participate in The Expert Institute's Best Legal Blog Contest in the Legal Tech category!  Thanks to whoever nominated us!  If you enjoy our blog, you can vote for it and help it win a spot in their Best Legal Blogs Hall of Fame.  You can cast a vote for the blog here.  Thanks!
Case opinion link courtesy of eDiscovery Assistant.
Disclaimer: The views represented herein are exclusively the views of the author, and do not necessarily represent the views held by CloudNine. eDiscovery Daily is made available by CloudNine solely for educational purposes to provide general information about general eDiscovery principles and not to provide specific legal advice applicable to any particular circumstance. eDiscovery Daily should not be used as a substitute for competent legal advice from a lawyer you have retained and who has agreed to represent you.