Court Grants Defendant's Request for $18.5 Million in Attorney Fees and Costs: eDiscovery Case Law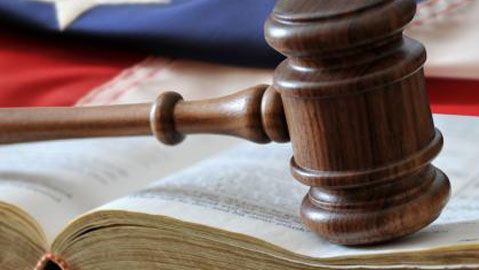 In Procaps S.A. v. Patheon Inc., 12-24356-CIV-GOODMAN, 2014 U.S. Dist. (S.D. Fla. Aug. 17, 2017), Florida District Judge Jonathan Goodman, in a very lengthy ruling, granted the defendant's supplemental motion for attorney's fees and non-taxable costs in the full amount requested of $18,494.846.
Case Background
In this case regarding an antitrust lawsuit filed by the plaintiff in which the defendant eventually won on summary judgment, the defendant filed a motion for costs and a motion for attorney's fees and non-taxable costs.  The Court eventually entered an order on the defendant's bill of taxable costs, awarding it a judgment of $173,480.80 in taxable costs.  After the plaintiff appealed, the Eleventh Circuit Court of Appeals affirmed the Court's summary judgment ruling.  In doing so, the Eleventh Circuit explained that "at bottom, this is essentially a breach of contract case — and so Procaps's failure to support an antitrust theory is not all that surprising."
The defendant then filed, under seal, (after extensive briefing, a multi-hour hearing and motion practice on other legal issues) a Supplemental Motion for Attorney's Fees and non-taxable costs, explaining that the revised total amount sought is $18,494,846.  In the defendant's Supplemental Motion, while the defendant noted that it used higher hourly rates for fees incurred in 2016 and 2017 because its hourly rates increased over time, those rates still represented the 47.25% reduction off its primary law firm's standard rates ordered by the Court.
Both parties agreed that the non-exhaustive list of discretionary factors that are considered when evaluating a Florida Deceptive and Unfair Trade Practices Act (FDUTPA) fee application was found in the case Humane Society of Broward County, Inc. v. Florida Humane Society, 951 So. 2d 966, 971-72 (Fla. 4th DCA 2007), which stated the factors as:
(1) the scope and history of the litigation; (2) the opposing party's ability to satisfy the award; (3) whether an award would deter others from acting in similar circumstances; (4) the merits of the respective positions, including the degree of [Procaps'] culpability or bad faith; (5) whether the claim brought was not in subjective bad faith but was frivolous, unreasonable, or groundless; (6) whether the defense raised a defense mainly to frustrate or stall; and (7) whether the claim brought was to resolve a significant legal question under FDUTPA law.
Judge's Ruling
Judge Goodman, in considering the first factor, noted that "Nothing was easy in this case. Nothing. Basically, the parties fought about anything and everything."  He also observed that "Procaps largely based its FDUTPA claim on its antitrust claim theory and sought both damages and attorney's fees under this count…It continued to press despite the Court's warning that it might be liable for all of Patheon's fees under FDUTPA."  Judge Goodman, noting that "in December 2015, Patheon explained that Procaps' market value was $238.9 million", also ruled that the plaintiff "does have the ability to pay an $18.5 million judgment."
Considering the plaintiff's culpability or bad faith, Judge Goodman spent a lot of time on this issue, including time discussing alleged prior misconduct by the plaintiff's lead counsel in another case.  While he stated that "the Court is not going to consider the Surgery Centers case and similarly will not specifically consider the 16 bad faith factors (from this case) and the alleged appellate-level misconduct asserted by Patheon", he also stated that the "facts underlying the 16 bad faith factors are, for the most part, true or substantially true (sic). They happened. The Court knows that they happened (or substantially happened) because of its involvement in this case for the past four-and-a-half years."
Ultimately, Judge Goodman determined that all the factors necessary to grant the fee request were present and stated that "the Court notes that even Procaps admits that the antitrust theory inherent in its FDUTPA claim was dependent on the success it had with the federal Sherman Act antitrust claim. Therefore, those federal claims concerned allegations of deceptive and unfair trade practices, which means that Patheon, as the prevailing party, is entitled to fees and costs for the entire action."  As a result, Judge Goodman, determining that the defendant's method for calculating the fees was proper, granted the defendant's supplemental motion for attorney's fees and non-taxable costs in the full amount requested of $18,494.846.
We've covered this case three other times previously – here are the three links to those previous rulings.
So, what do you think?  Is that a reasonable award, given all of the plaintiff's alleged misconduct over the course of the case?  Please share any comments you might have or if you'd like to know more about a particular topic.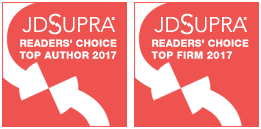 Case opinion link courtesy of eDiscovery Assistant.
Disclaimer: The views represented herein are exclusively the views of the author, and do not necessarily represent the views held by CloudNine. eDiscovery Daily is made available by CloudNine solely for educational purposes to provide general information about general eDiscovery principles and not to provide specific legal advice applicable to any particular circumstance. eDiscovery Daily should not be used as a substitute for competent legal advice from a lawyer you have retained and who has agreed to represent you.