Court Limits Burden for Defendant to Search Loan Numbers, Splits Costs Between Parties: eDiscovery Case Law
In Phoenix Light SF Ltd. v. Deutsche Bank Nat'l Trust Co., No. 14cv10103 (JGK)(DF) (S.D.N.Y. June 5, 2017), New York Magistrate Judge Debra Freeman granted the plaintiffs' motion to compel in part, ordering the defendant to search for 16,000 loan numbers proposed by the plaintiffs' and ordered the parties to split the costs for performing the searches.
Case Background
In this case where the plaintiffs alleged that the defendant breached contractual and fiduciary obligations owed to the plaintiffs in connection with trusts for which the defendant served as trustee, the plaintiffs filed a motion to compel the defendant to run a search using approximately 245,000 individual loan numbers as discrete search terms or, at least run a sample search, using 16,000 selected loan numbers as search terms and produce documents responsive to the searched loan numbers.
To date, the defendant had only searched for only relevant trust names and the defendant's own "trust identifiers", explaining that its "routine" internal practice was to use these trust identifiers – not individual loan numbers – in communicating by email, both internally and externally, about loans within the trusts.  However, the plaintiffs provided the Court with four examples of email strings that were produced in discovery by the defendant, each of which included emails referencing individual loan numbers and not the trust names or identifiers on which the defendant had relied.
In arguing that the additional burden imposed by the search terms requested by the plaintiffs would be disproportionate to its likely yield, the defendant pointed to another case where a search of 72,000 individual loan numbers identified by the plaintiff returned 733,000 documents not previously produced, of which – based on its review of a sample of those documents – the defendant deemed 1.38 percent, at most, to be responsive to the plaintiffs discovery demands.
Judge's Ruling
With regard to the defendant's claim that its "routine" practice was to use trust identifiers for communication, Judge Freeman stated: "Plaintiffs have fairly demonstrated that, but for the happenstance that particular emails or attachments in each string included the trust name or identifier, the remainder of the relevant emails would not have been located by Defendant's prior searches, and therefore would not have been produced. Further, Plaintiffs' submitted evidence shows that Defendant's assertion that it was not its practice to reference individual loan numbers in emails, without also referencing a trust name or identifier, is incorrect — or, at least, that Defendant's employees did not utilize that practice consistently."
As for the additional burden argument by the defendant, Judge Freeman observed that, in the other case, "the plaintiff apparently did not concur with Defendant that the responsiveness rate for the search performed was as low as Defendant represented" and that "this Court has no way to gauge the potential importance of the non-duplicative documents that were located through that search."  As a result, Judge Freeman stated: "Plaintiffs should be given the opportunity to review at least the additional documents that a sample loan-number search would uncover and that Defendant would produce as responsive to document requests, and then to return to this Court if, in their view, the volume and/or significance of any newly produced documents warrants a further, more extensive search."
Judge Freeman therefore ordered the defendant to perform a search for the 16,000 loan numbers, and to "produce to Plaintiff all responsive, non-privileged documents discovered through that search, unless already produced in discovery in identical form."  Judge Freeman also noted that "counsel should confer in good faith" regarding the use of qualifiers to avoid "false hits", and found it "reasonable" for the plaintiffs to share half of vendor costs to perform the searches, in the approximate amount of $11,000.
So, what do you think?  Does this level of burden dictate splitting of costs?  Or does it depend on the case?  Please share any comments you might have or if you'd like to know more about a particular topic.
Also, if you're going to be in Houston on July 20, Women in eDiscovery (WiE) Houston Chapter, in partnership with South Texas College of Law, will be hosting the inaugural eDiscovery "Legal Technology Showcase & Conference" at South Texas College of Law in downtown Houston.  I will be participating as a panelist on the "State of the Industry" panel and my colleague, Karen, will be moderating the "Legal Operations and Litigation Support" panel.  Click here for more information about the conference, including how to register!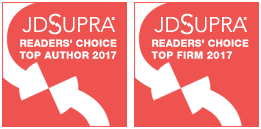 Disclaimer: The views represented herein are exclusively the views of the author, and do not necessarily represent the views held by CloudNine. eDiscovery Daily is made available by CloudNine solely for educational purposes to provide general information about general eDiscovery principles and not to provide specific legal advice applicable to any particular circumstance. eDiscovery Daily should not be used as a substitute for competent legal advice from a lawyer you have retained and who has agreed to represent you.