Is the eDiscovery Business "Tide" Rising or Falling?: eDiscovery Trends
In eDiscovery business, are you swept away with optimism or feeling under water?  Voice your opinion in the latest quarterly eDiscovery Business Confidence Survey!  This time, it's the Summer 2017 eDiscovery Business Confidence Survey created by Rob Robinson and conducted on his terrific Complex Discovery site.  It's the second year of the quarterly survey and we've covered every round of the survey so far (2016 coverage of results are here, here, here and here, the Winter 2017 coverage is here and the Spring 2017 coverage is here).  Now, it's time for the Summer 2017 Survey!
As before, the eDiscovery Business Confidence Survey is a non-scientific survey designed to provide insight into the business confidence level of individuals working in the eDiscovery ecosystem. The term 'business' represents the economic factors that impact the creation, delivery, and consumption of eDiscovery products and services.
This year's survey consists of nine multiple choice questions focused on factors related to the creation, delivery, and consumption of eDiscovery products and services and may be useful for eDiscovery-related business planning.  It's a simple nine question survey that literally takes less than a minute to complete.  Who hasn't got a minute to provide useful information?  As always, individual answers are kept confidential.
The Summer 2017 Survey response period is between today and achievement of 100 responses or August 31, 2017 (whichever comes first).  If the past is any indication, chances are the survey will be closed way before August 31.  So, vote early if you want to be counted!  What more do you need?  Click here to take the survey yourself.
Now that we have entered a second year for the survey, we've started to evaluate year over year results to differentiate those variations from quarterly fluctuations and eDiscovery Daily will cover the results once again!
So, what do you think?  Are you confident in the state of business within the eDiscovery industry?  Share your thoughts in the survey and, as always, please share any comments you might have with us or let us know if you'd like to know more about a particular topic.
Also, if you're going to be in Houston on July 20, Women in eDiscovery (WiE) Houston Chapter, in partnership with South Texas College of Law, will be hosting the inaugural eDiscovery "Legal Technology Showcase & Conference" at South Texas College of Law in downtown Houston.  I will be participating as a panelist on the "State of the Industry" panel and my colleague, Karen, will be moderating the "Legal Operations and Litigation Support" panel.  Click here for more information about the conference, including how to register!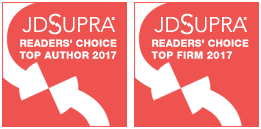 Disclaimer: The views represented herein are exclusively the views of the author, and do not necessarily represent the views held by CloudNine. eDiscovery Daily is made available by CloudNine solely for educational purposes to provide general information about general eDiscovery principles and not to provide specific legal advice applicable to any particular circumstance. eDiscovery Daily should not be used as a substitute for competent legal advice from a lawyer you have retained and who has agreed to represent you.