Court Rules that Joint Stipulation Supports Plaintiff's Production of Images Instead of Native Files – eDiscovery Case Law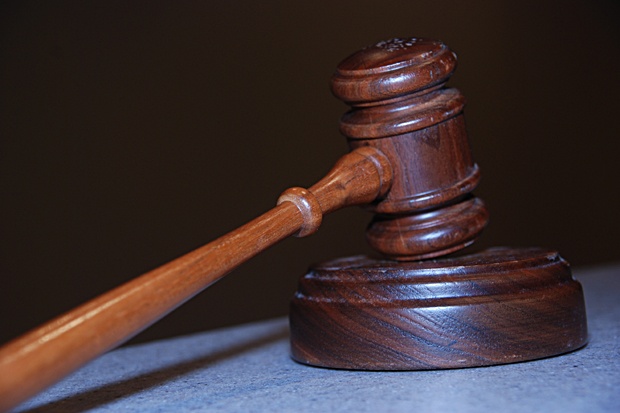 In Melian Labs, Inc. v. Triology LLC, No. 13-cv-04791-SBA (N.D. Cal. Sept. 4, 2014), California Magistrate Judge Kandis A. Westmore denied the plaintiff's motion to compel discovery in native form because the production format had been agreed upon under the parties' ESI protocol under the Joint Rule 26(f) Report filed by the parties that supported production in "paper, PDF, or TIFF format".
In this trademark dispute, the plaintiff sought a declaratory judgment that its website did not infringe upon the defendant's trademark, but rather, that the defendant's use of the trademark infringed on the plaintiff's senior trademark rights.
On March 26, 2014, the parties filed a case management conference statement (referred to as the "Joint Rule 26(f) Report"), and informed the district court that:
"With respect to the production of electronic data and information, the parties agree that the production of metadata beyond the following fields are not necessary in this lawsuit absent a showing of a compelling need: Date Sent, Time Sent, Date Received, Time Received, To, From, CC, BCC, and Email Subject. The parties agree to produce documents electronic form in paper, PDF, or TIFF format, and spreadsheets and certain other electronic files in native format when it is more practicable to do so."
The plaintiff began its document production on June 23 and had produced 1218 pages of documents to date.  On August 1, the defendant complained about the format of the plaintiff's document production of its electronically stored information ("ESI"), claiming that the produced PDFs were stripped of all metadata in violation of the agreement of the parties and that the spreadsheets were not produced in native format.  The defendant contended that the plaintiff's production of "7 large PDF image documents, which each appear to be a compilation of ESI improperly collected and produced," were violative of Federal Rule of Civil Procedure 34(b)(2)(E), because they were not produced in their native format and are not reasonably usable.  The defendant also contended that the plaintiff failed to comply with the Joint Rule 26(f) Report by refusing to produce all spreadsheets in native format – the plaintiff acknowledged that some of its spreadsheet printouts were difficult to read, and, in those cases, it produced the spreadsheets in native format (Excel) upon request, but contended that the parties never agreed to produce all spreadsheets in native format.
Judge Westmore stated that "Triology's complaint is purely one of form and, at this juncture, it is not claiming that Melian's production is incomplete. Rule 34(b) only requires that the parties produce documents as they are kept in the usual course of business or in the form ordinarily maintained unless otherwise stipulated. Fed. R. Civ. P. 34(b)(2)(E). The parties' Joint Rule 26(f) Report is a stipulation, and, therefore, Rule 34(b) does not govern. Further, the Joint Rule 26(f) Report does not require that all ESI be produced electronically. Instead, it states that ESI may be produced in paper, PDF or TIFF."
Judge Westmore also noted that "Triology fails to articulate why metadata is important to emails, when every email should contain the information sought on the face of the document."  As a result, he ruled that the defendant's "request to compel the production of all emails in a searchable or native format is denied".
So, what do you think?  Did the Joint Rule 26(f) Report allow the plaintiff to produce PDFs with no metadata or was the defendant still entitled to native files with at least the email metadata?  Please share any comments you might have or if you'd like to know more about a particular topic.
Disclaimer: The views represented herein are exclusively the views of the author, and do not necessarily represent the views held by CloudNine Discovery. eDiscoveryDaily is made available by CloudNine Discovery solely for educational purposes to provide general information about general eDiscovery principles and not to provide specific legal advice applicable to any particular circumstance. eDiscoveryDaily should not be used as a substitute for competent legal advice from a lawyer you have retained and who has agreed to represent you.