eDiscovery Case Law: Friday the 13th Is Unlucky for Judge Peck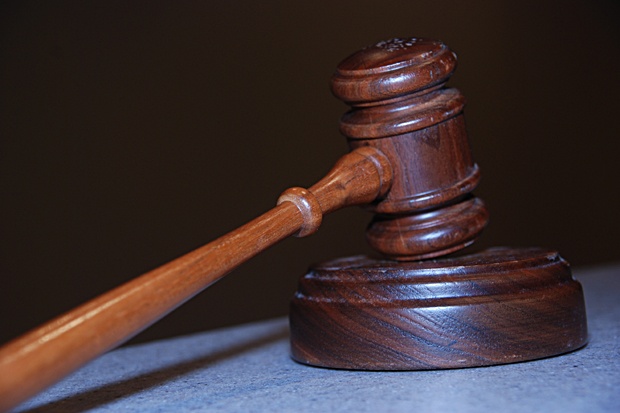 A few weeks ago, in Da Silva Moore v. Publicis Groupe & MSL Group, No. 11 Civ. 1279 (ALC) (AJP) (S.D.N.Y. Feb. 24, 2012), Magistrate Judge Andrew J. Peck of the U.S. District Court for the Southern District of New York issued an opinion making it likely the first case to accept the use of computer-assisted review of electronically stored information ("ESI") for this case.  However, on March 13, District Court Judge Andrew L. Carter, Jr. granted plaintiffs' request to submit additional briefing on their February 22 objections to the ruling.  In that briefing (filed on March 26), the plaintiffs claimed that the protocol approved for predictive coding "risks failing to capture a staggering 65% of the relevant documents in this case" and questioned Judge Peck's relationship with defense counsel and with the selected vendor for the case, Recommind.  Then, on April 5, Judge Peck issued an order in response to Plaintiffs' letter requesting his recusal, directing plaintiffs to indicate whether they would file a formal motion for recusal or ask the Court to consider the letter as the motion.
This past Friday, April 13, the plaintiffs filed their formal motion, which included a Notice of Motion for Recusal or Disqualification, Memorandum of Law in Support of Plaintiffs' Motion for Recusal or Disqualification and Declaration of Steven L. Wittels in Support of Plaintiffs' Motion for Recusal or Disqualification.
In the 28 page Memorandum of Law, the plaintiffs made several arguments that they contended justified Judge Peck's recusal in this case.  They included:
In the first conference over which Judge Peck presided on December 2, 2011, he remarked that Defendants "must have thought they died and went to Heaven" to have him assigned to this case and he subsequently repeated that remark in at least two public panels afterward.  In one of the panel appearances, he also (according to the plaintiffs) acknowledged that the plaintiffs' only alternative was to ask him to recuse himself (in that same panel discussion, Judge Peck also quoted the plaintiff as saying "Oh no no, we're ok with using computer-assisted review; we just had some questions about the exact process").
In the second status conference held before Judge Peck on January 4, the plaintiffs noted that he encouraged the defendants to enlist the assistance of their eDiscovery counsel, Ralph Losey – whom Judge Peck claimed to know "very well." During the next four weeks, Judge Peck served on three public panels with defense counsel Losey about predictive coding which the plaintiffs referred to as "ex parte contacts" where the plaintiffs were not informed.  Judge Peck also wrote an article last year entitled Search Forward, where, according to the plaintiffs, he "cited favorably to defense counsel Losey's blog post Go Fish" and Losey responded "in kind to Judge Peck"s article by posting a blog entry, entitled Judge Peck Calls Upon Lawyers to Use Artificial Intelligence and Jason Barn[sic] Warns of a Dark Future of Information Burn-Out If We Don't, where he embraced Judge Peck's position on predictive coding".
One week after the LegalTech trade show, on February 8, the plaintiffs contended that "Judge Peck adopted Defendant MSL's predictive coding protocol wholesale from the bench" and, on February 24 (link above), he issued the written order "[f]or the benefit of the Bar".  Some of the materials cited were authored by Judge Peck, Ralph Losey, and Maura R. Grossman, eDiscovery counsel at Wachtell, Lipton, Rosen & Katz, all of whom served together on the panel at LegalTech.
The plaintiffs also noted that Judge Peck "confirms that he received, at a minimum, transportation, lodging, and meals free of cost for no less than 10 appearances at eDiscovery conferences in 2010" and did not disclose this compensation (or compensation for similar appearances in 2011 and 2012) to the plaintiffs.  They also noted that Judge Peck failed to inform them of Recommind's sponsorship of the LegalTech conference where Judge Peck participated on panel discussions regarding predictive coding.
Regardless whether Judge Peck is partial or not, the plaintiffs argued in the Memorandum that "§ 455(a) requires a judge"s recusal for the mere appearance of impropriety or partiality – i.e. if a reasonable outsider might entertain a plausible suspicion or doubt as to the judge"s impartiality".
In his order on April 5, Judge Peck noted that the "defendants will have 14 days to respond", so it will be interesting to see if they do and what that response entails.  They will certainly have some bold statements to address from the plaintiffs if they do respond.
So, what do you think?  Do the plaintiffs make a valid argument for recusal?  Or is this just a case of "sour grapes" on their part for disagreeing, not with predictive coding in general, but the specific approach to predictive coding addressed in Judge Peck's order of February 24?  Please share any comments you might have or if you'd like to know more about a particular topic.
Disclaimer: The views represented herein are exclusively the views of the author, and do not necessarily represent the views held by CloudNine Discovery. eDiscoveryDaily is made available by CloudNine Discovery solely for educational purposes to provide general information about general eDiscovery principles and not to provide specific legal advice applicable to any particular circumstance. eDiscoveryDaily should not be used as a substitute for competent legal advice from a lawyer you have retained and who has agreed to represent you.