Rambus' "Shred Days" Result in Sanctions Yet Again – eDiscovery Case Law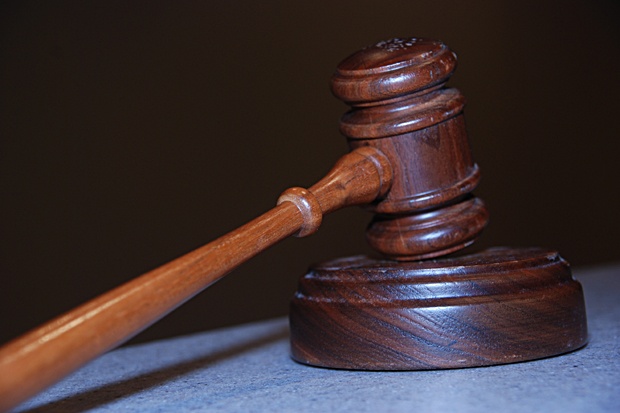 During this Thanksgiving week, we at eDiscovery Daily thought it would be a good time to catch up on some cases we missed earlier in the year.  So, we will cover a different case each day this week.  Enjoy!
By the way, the Rambus cases are among the most "famous" from an eDiscovery spoliation standpoint.  As you'll see from the description below, Rambus is still paying for activities way back in 1998 that have been ruled to be spoliation of data.
In Hynix Semiconductor Inc. v. Rambus, Inc., No. C-00-20905 RMW, 2012 U.S. Dist. (N.D. Cal. Sept. 21, 2012), California District Judge Ronald Whyte used his discretion to fashion an appropriate fact-specific sanctions award after it found a party willfully destroyed evidence despite reasonably foreseeable litigation, it destroyed such evidence in bad faith, and the opposing party suffered prejudice.
In this discovery dispute over spoliation and sanctions in a patent lawsuit, the district court reconsidered this case after its previous decision was vacated by the Federal Circuit and remanded. Previously, in this court, Hynix Semiconductor Inc. et al. (Hynix) had "unsuccessfully urged" that Rambus, Inc. (Rambus) had engaged in the spoliation of evidence, and "its 'unclean hands' warranted dismissal of its patent infringement claims." On appeal, however, the Federal Circuit remanded the case so that the district court could consider it under a different spoliation test, which had been applied in another case presenting an identical spoliation issue, Micron Technology, Inc. v. Rambus Inc., 645 F.3d 1311 (Fed. Cir. 2011) (Micron II).
Therefore, the court had to analyze whether "Rambus destroyed records at a time when litigation was reasonably foreseeable. If so, the court will determine whether Rambus acted in bad faith. Next, the court will determine the nature and extent of any prejudice suffered by Hynix as a result of the spoliation. Finally, the court will decide what sanction is appropriate, if any."
The court found that Rambus engaged in spoliation of evidence when it destroyed documents on "Shred Days" in 1998, 1999, and 2000 when it invited an outside company to Rambus to shred documents that employees provided for shredding in accordance with the company's document retention policy. The court found that on those Shred Days, litigation was reasonably foreseeable. Noting that the "important question" was not when Rambus's duty to preserve arose, "but rather the binary question of whether litigation was reasonably foreseeable by the date on which documents were destroyed," the court found that although litigation was not foreseeable when Rambus destroyed some of its back-up tapes in July 1998, it was reasonably foreseeable by the time of Shred Day 1998.
At the time the back-up tapes were destroyed in July, the court pointed to numerous questions that existed about the success of Rambus's patented product and what features the existing patents covered. Management had only held hypothetical discussions about potential targets of litigation, and they had not discussed in depth budgeting for litigation. Destruction of back-up tapes was done "primarily" for "housekeeping" purposes.
By the time Shred Day 1998 occurred, however, Rambus "anticipated instituting litigation." A Rambus officer, Joel Karp, whom the company hired in 1997 to assess whether competitors were infringing on Rambus's patents, had advised employees of the company's documentation retention policy, and "the fact that he advised them to discard documents that questioned the patentability of ideas suggests he had litigation on his mind." Moreover, a litigation strategy was being "aggressively developed," and Rambus was turning its attention heavily toward a certain part of its business, which it believed it had to fight to protect.
Thus, finding that Rambus had engaged in spoliation beginning with Shred Day 1998, the court turned to analyze whether Rambus acted with "unclean hands." The court set forth the applicable standard: "To find bad faith in the spoliation context, 'the district court must find that the spoliating party intended to impair the ability of the potential defendant to defend itself.'" While Rambus asserted that it conducted document destruction only to execute its "neutral" document retention policy, Hynix argued that regardless of Rambus's compliance with its own document retention policy, Rambus knew litigation was reasonably foreseeable and destroyed documents in bad faith "to gain a litigation advantage." In addition, Hynix argued that Karp ordered Rambus employees to destroy documents selectively, keeping ones that would protect their patents and destroying ones that would cause difficulty in litigation.
Parsing the evidence, the court found:
"Although the evidence does not support a conclusion that Rambus deliberately shredded documents it knew to be damaging, the court concludes that Rambus nonetheless spoliated evidence in bad faith or at least willfully. This conclusion is based upon the facts that: (1) Rambus destroyed records when litigation was reasonably foreseeable; (2) Karp, the officer in charge of the destruction, was experienced in litigation and undoubtedly knew that relevant documents should not be destroyed when litigation is reasonably foreseeable; (3) the destruction was part of a litigation plan; (4) one of the motives of the destruction was to dispose of potentially harmful documents; and (5) Rambus shredded a huge number of documents without keeping any records of what it was destroying."
The court then turned to the issue of whether Rambus's bad faith spoliation of evidence had prejudiced Hynix. The Micron II court set forth the applicable standard for evaluating prejudice: "'Prejudice to the opposing party requires a showing that the spoliation materially affect[s] the substantial rights of the adverse party and is prejudicial to the presentation of his case.' (citation omitted) 'In satisfying that burden, a party must only come forward with plausible, concrete suggestions as to what [the destroyed] evidence might have been.'" Moreover, if the spoliation had already been determined to have been in bad faith, the spoliating party had a heavy burden to show its document destruction had not prejudiced the other party. Yet, the court cautioned, "the alleged misconduct by the spoliator . . . must relate directly to an issue concerning which the complaint is made."
Here, Hynix had claimed that Rambus's patents were invalid, and the court explained, "the invalidity defenses of anticipation and obviousness depend upon how one of ordinary skill in the art would have understood the prior art." In this case, all prior art was accessible to Hynix and therefore the document destruction did not prejudice Hynix. The other defense of "inadequate written description" similarly turned on information that was available to Hynix. As such, the court found that Hynix's invalidity defenses were not prejudiced by Rambus's spoliation of evidence.
On the other hand, however, the court found that Rambus did not overcome Hynix's allegations of prejudice based on its unenforceability complaint against Rambus. The court found that "it appear[ed] plausible that spoliated evidence might have shed additional light on the scope" of certain disclosure obligations that Rambus had with respect to its patents. Because this allegation offered a concrete suggestion for Hynix as to what the destroyed evidence could have been, Rambus had a heavy burden to disprove prejudice, which the court found it could not overcome.
Having concluded that Rambus "spoliated documents in bad faith and that Hynix has established prejudice," the court then considered sanctions, noting it had "wide discretion whether to hold the patents-in-suit unenforceable pursuant to Hynix's unclean hands defense, or to impose a different sanction."
The court used the following analysis to evaluate the appropriateness of sanctions:
"In gauging the propriety of the sanction, the district court must take into account
"(1) the degree of fault of the party who altered or destroyed the evidence; (2) the degree of prejudice suffered by the opposing party; and (3) whether there is a lesser sanction that will avoid substantial unfairness to the opposing party and, where the offending party is seriously at fault, will serve to deter such conduct by others in the future." (citation omitted) The sanction ultimately imposed must be commensurate with the analysis of these factors."
In examining the Rambus's degree of fault, the court found that
"Rambus's fault was significant but not as great as that of a spoliator who knows of adverse evidence and specifically alters, hides or destroys that evidence. There is a possibility that Rambus did not destroy any evidence that would have been beneficial to Hynix's litigation position. However, because Rambus is the party that destroyed documents by the box and bag without keeping any record of what was destroyed, Rambus must suffer the consequences of that uncertainty."
Hynix's degree of prejudice was significant, the court held, because it "was arguably prejudiced in its ability to litigate its equitable claims and defenses," and if it had been able to better litigate them, it possibly could have avoided a royalty fee that was awarded against it based on a previous determination that Rambus's patents were valid.
Therefore, the court "conclude[d] that the sanction most commensurate with Rambus's conduct and [the fact that a royalty rate was previously awarded] is to strike from the record evidence supporting a royalty in excess of a reasonable, nondiscriminatory royalty. Such a remedy recognizes that Rambus's patents have been determined to be valid while at the same time recognizing that Rambus's spoliation of evidence should preclude it from entitlement to a royalty that places Hynix at a competitive disadvantage." The court decided to use its discretion to fashion a sanction, noting that "a retrial of the case with either an adverse jury instruction or an evidentiary exclusion order would involve considerably more delay and expense," and there had already been great delay in reaching a final determination in the case.
So, what do you think?  Was it appropriate to issue sanctions at this point and, if so, were they harsh enough?  Please share any comments you might have or if you'd like to know more about a particular topic.
Case Summary Source: Applied Discovery (free subscription required).  For eDiscovery news and best practices, check out the Applied Discovery Blog here.
Disclaimer: The views represented herein are exclusively the views of the author, and do not necessarily represent the views held by CloudNine Discovery. eDiscoveryDaily is made available by CloudNine Discovery solely for educational purposes to provide general information about general eDiscovery principles and not to provide specific legal advice applicable to any particular circumstance. eDiscoveryDaily should not be used as a substitute for competent legal advice from a lawyer you have retained and who has agreed to represent you.