Defendant Ordered to Retain Outside Vendor, Monetary Sanction Awarded – eDiscovery Case Law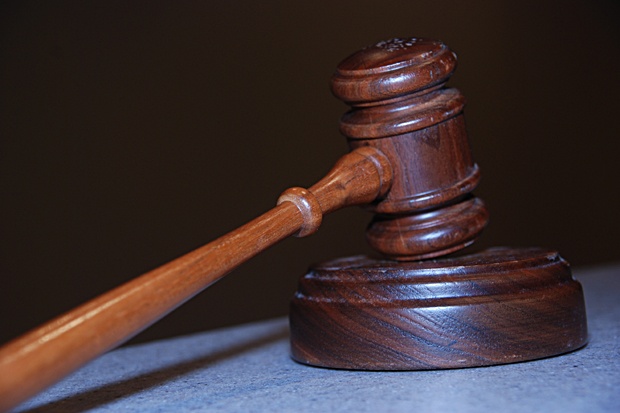 In Carrillo v. Schneider Logistics, Inc. (C.D. Cal. Oct. 5, 2012), California Magistrate Judge David Bristow ordered the defendant to "retain, at its expense, an outside vendor, to be jointly selected by the parties, to collect electronically stored information and email correspondence".  The defendant was ordered to produce all surveillance videotapes responsive to plaintiffs' discovery requests and monetary sanctions were awarded for plaintiff's attorney fees and costs incurred as a result of the defendant's discovery violations.
Sequence of Events of Defendant's Discovery Failures
In this class action wage and hour case against the defendants (a Wal-Mart provider), the plaintiffs filed a Motion to Compel responses to the first set of requests for production of documents.  Here's a sequence of events that led to the filing of the motion (all dates in 2012):
On February 1, plaintiffs propounded their First Set of Requests for Production of Documents to the defendant;
The defendant provided its initial responses on March 12 and supplemental responses on April 4;
The plaintiffs, believing that the defendant's document production was incomplete, began a series of meet and confers with the defendant, and expressed concern that the defendant had not produced all responsive non-privileged documents;
On May 31, the plaintiffs filed a Motion to Compel regarding the defendant's failure to produce documents relating to Wal-Mart and their alleged failure to conduct a proper search and produce responsive documents;
After the Court ordered the parties to further meet and confer, the parties resolved their dispute and submitted a proposed order, which resulted in the Court ordering the defendant to supplement its responses to the requests for production of documents and produce responsive documents, including those relating to Wal-Mart. The defendant was also ordered to produce a custodian of records and person most knowledgeable regarding Schneider's document retention policies;
Following the Court's Order, the defendant produced an additional 23,000 documents, many of which related to categories of documents the defendant previously claimed did not exist;
The defendant also designated two employees to address the defendant's retention policies and its efforts to search for responsive documents. When these witnesses appeared for their depositions, however, they were unable to answer many basic questions regarding the defendant's document retention policies and the defendant's search for responsive documents;
On July 10, the plaintiffs deposed an area manager for the defendant who testified that she had deleted various emails, including reports, continued to delete documents up to the date of her deposition, and that she had never received an instruction advising her not to delete such emails;
This led the plaintiffs to file their Motion to Compel on August 23, as they identified a "substantial number of emails and surveillance videotapes which had not been produced".
Judge Bristow's Ruling
Noting that the "record reflects – at best – a haphazard search for records", Judge Bristow stated that the defendant had "disregarded its obligation to conduct a reasonably diligent search for responsive documents, including, as explained below, electronically stored information."  Noting that at least 20 employees of the defendant regularly used "@wal-mart.com" email accounts for conducting business, the judge also noted that the defendant had still not produced any emails from those accounts and discounted the defendant's contention that it had "no control" over those documents since the defendant's employees used the Wal-Mart email address as their primary work email account.  The judge also ruled that the defendant had withheld surveillance videotapes and that it had not taken adequate steps to preserve documents.
As a result, the defendant was ordered to retain an outside vendor to collect ESI and email correspondence within 45 days and produce all responsive videotapes within 10 days.  The plaintiff was given 11 days to file a brief detailing their claim for attorneys' fees and costs, with the defendant having two weeks to respond regarding the reasonableness of the stated costs.  Judge Bristow did deny the plaintiff's request for other sanctions without prejudice as "premature".
So, what do you think?  Have you seen other cases where parties were ordered to retain an outside vendor?  Please share any comments you might have or if you'd like to know more about a particular topic.
Disclaimer: The views represented herein are exclusively the views of the author, and do not necessarily represent the views held by CloudNine Discovery. eDiscoveryDaily is made available by CloudNine Discovery solely for educational purposes to provide general information about general eDiscovery principles and not to provide specific legal advice applicable to any particular circumstance. eDiscoveryDaily should not be used as a substitute for competent legal advice from a lawyer you have retained and who has agreed to represent you.