eDiscovery Case Law: More Sanctions for Fry's Electronics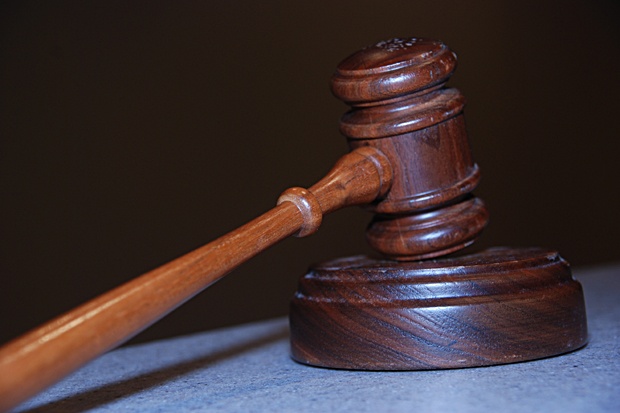 In E.E.O.C. v Fry's Electronics, Inc., No. C10-1562RSL, 2012 U.S. Dist. (W.D. Wash. July 3, 2012), Washington District Judge Robert S. Lasnik ordered several sanctions against the defendant in this sexual harassment case (including ordering the defendant to pay $100,000 in monetary sanctions and ordering that certain evidence be considered presumptively admissible at trial), but stopped short of entering a default judgment against the defendant.  This ruling came after having previously ordered sanctions against the defendant less than two months earlier.
Prior Sanctions
On May 10, Judge Lasnik granted in part plaintiffs' motion for sanctions in this case, finding that the defendant had spoliated evidence, including data and computer hard drives. In that ruling, Judge Lasnik believed that the prejudicial effect of the spoliation could be counteracted by "(a) instructing the jury that one of the justifications for firing [one of the plaintiffs] was pretextual and (b) allowing plaintiff considerable leeway in arguing what information might have been gleaned from the computer hard drives had they not been destroyed by defendant". At the time, Judge Lasnik also indicated "some concern regarding the efficacy and thoroughness of defendant's searches" which led to more information being discovered after he ordered a second search.
Additional Spoliation and Misconduct
During a Rule 30(b)(6) deposition held on May 30, the plaintiffs learned for the first time that the accused individual had previously been accused of sexual harassment in 2001 and that an investigation had been conducted. According to Judge Lasnik, the defendant "intentionally withheld this information and the related documents from discovery by raising unfounded objections and 'negotiating' a narrowing of the discovery requests" and found the defendant's conduct to be "unfair, unwarranted, unprincipled, and unacceptable".
Misconduct by the defendants noted by Judge Lasnik also included the redaction of responsive information, "[e]ven after defendant's objections to certain discovery requests were overruled", as well as production of hundreds of pages of information with the "fallacious argument" that they were relevant to the claims.
Consideration of Default Judgment Sanction
Judge Lasnik noted that it is "once again left to determine whether to strike defendant's answer and enter default judgment against it", but noted that dismissal is a "harsh sanction" and the following factors must be considered when determining "whether a dispositive sanction is appropriate under either its inherent powers or Rule 37(b): (1) the public's interest in the expeditious resolution of litigation; (2) the Court's need to manage its docket efficiently and effectively; (3) the risk of prejudice to the party seeking sanctions; (4) the public policy in favor of considering cases on the merits; and (5) the availability of less drastic sanctions."  While finding that the first three factors supported a dispositive sanction, Judge Lasnik ruled against a dispositive sanction in factor 4, indicating that "[t]he public has an interest in a determination of those issues based on the facts, rather than by judicial fiat".
Lesser Sanctions Ordered
Instead, Judge Lasnik ordered lesser sanctions, indicating that "Defendant's affirmative defenses related to (i) its efforts to prevent and correct harassment in the workplace, (ii) plaintiffs' failure to utilize protective and corrective opportunities provided by defendant, (iii) its good faith and/or privilege to act as it did in this case are STRICKEN." He also stated that certain documents and testimony related to "other complaints or reports of sexual harassment" at the company were "presumptively admissible at trial". He also ordered sanctions of $100,000 "to offset the excess costs caused by defendant's discovery violations, to punish unacceptable behavior, and as a deterrent to future bad conduct" to be split evenly between the two individual plaintiffs, the EEOC and the Court Clerk.
So, what do you think?  Are you surprised that the defendant didn't receive a default judgment sanction?  Please share any comments you might have or if you'd like to know more about a particular topic.
Disclaimer: The views represented herein are exclusively the views of the author, and do not necessarily represent the views held by CloudNine Discovery. eDiscoveryDaily is made available by CloudNine Discovery solely for educational purposes to provide general information about general eDiscovery principles and not to provide specific legal advice applicable to any particular circumstance. eDiscoveryDaily should not be used as a substitute for competent legal advice from a lawyer you have retained and who has agreed to represent you.