eDiscovery Case Law: The Zubulake Rules of Civil Procedure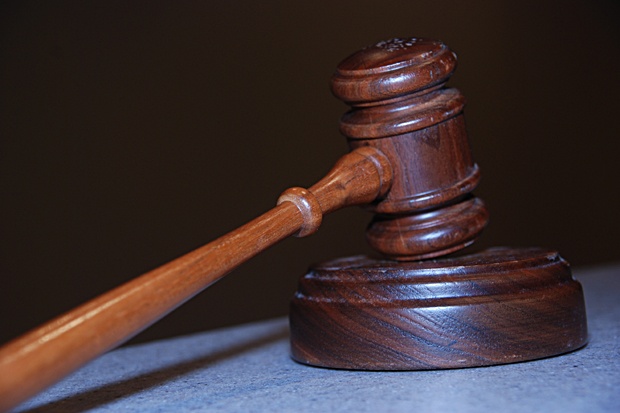 As noted in Law Technology News (N.Y. Appellate Division Continues to Press 'Zubulake' EDD Standard) recently, the New York Appellate Division has embraced the federal standards of Zubulake v. UBS Warburg LLC, 220 FRD 212 in two case rulings within a month's time.
In Voom HD Holdings v. EchoStar Satellite LLC, 600292/08, the decision, written by Justice Sallie Manzanet-Daniels, was the first by a New York state appellate court to apply the standard for spoliation of electronic evidence applied by Judge Shira Scheindlin in Zubulake in 2003.  As defined by Judge Scheindlin, the Zubulake standard asserts that "once a party reasonably anticipates litigation, it must suspend its routine document retention/destruction policy and put in place a 'litigation hold' to ensure the preservation of relevant documents."
The case relates to a 2005 contract dispute between EchoStar and Cablevision subsidiary Voom HD Holdings, within which Voom agreed to provide EchoStar rights to broadcast Voom's programming.  Once the case was filed by Voom in February 2008, EchoStar put a litigation hold in place, instructing employees to save anything that they deemed potentially relevant to the litigation, but did not extend this hold to stopping automatic deletion of eMails from EchoStar's computers until four months later in June 2008.
Voom moved for spoliation sanctions against EchoStar for failing to preserve its eMails and Manhattan Supreme Court Justice Richard Lowe granted the motion, citing Zubulake, finding that EchoStar should have put in place a litigation hold (including a stop to automatic deletion of e-mails) in June 2007, when its corporate counsel sent Voom a letter containing a notice of breach, a demand and an explicit reservation of rights (i.e., reasonably anticipated litigation).  Therefore, EchoStar was given an adverse inference sanction (they had also received a similar sanction in 2005 in Broccoli v. EchoStar Communications Corp., 229 FRD 506).
EchoStar appealed and requested the appellate court to adopt a rule that a company must preserve documents when litigation is pending or when it has "notice of a specific claim."  However, that argument was rejected by The First Department, which ruled that "EchoStar and amicus's approach would encourage parties who actually anticipate litigation, but do not yet have notice of a 'specific claim' to destroy their documents with impunity" and upheld the sanction.
In U.S. Bank National Association v. GreenPoint Mortgage Funding Inc., 600352/09, the First Department held that the producing party should bear the initial costs of "searching for, retrieving and producing discovery," but that lower courts may permit cost shifting based on the factors set forth in Zubulake.  The case was filed by U.S. Bank, NA (indenture trustee for the insurers and holders of the mortgage-backed notes issued by GreenPoint Mortgage Funding Inc., a now defunct mortgage lender specializing in "no-doc" and "low-doc" loans) against GreenPoint.
U.S. Bank served its first document production request on GreenPoint along with its original complaint; however, GreenPoint did not produce the requested documents.  Instead, they moved for a protective order arguing that U.S. Bank should pay the costs associated with its document requests including the cost of attorney review time for confidentiality and privilege assertions.  The court upheld GreenPoint's argument that the "party seeking discovery bears the costs incurred in its production" but rejected GreenPoint's request for U.S. Bank to also bear the attorney costs for privilege and confidentiality determinations.
Upon appeal, the First Department reversed the lower court's conclusion that the requesting party bear the cost of production, finding that, per the Federal Rules of Civil Procedure and Zubulake, the producing party should "bear the cost of the searching for, retrieving, and producing documents, including electronically stored information."  In the February 28 ruling, Justice Rolando Acosta wrote that the court was "persuaded that Zubulake should be the rule in this Department."  However, the court also ruled that the lower court could order cost shifting under CPLR Article 31 between the parties by considering the seven factors set forth in Zubulake.
What are those seven factors?  Tune in tomorrow, when we will provide a refresher to the Zubulake case and its various opinions!
So, what do you think?  Is the Zubulake standard appropriate for these two cases?  Is it appropriate for cases in general?  Please share any comments you might have or if you'd like to know more about a particular topic.
Disclaimer: The views represented herein are exclusively the views of the author, and do not necessarily represent the views held by CloudNine Discovery. eDiscoveryDaily is made available by CloudNine Discovery solely for educational purposes to provide general information about general eDiscovery principles and not to provide specific legal advice applicable to any particular circumstance. eDiscoveryDaily should not be used as a substitute for competent legal advice from a lawyer you have retained and who has agreed to represent you.