Court Rules Search Terms Overly Broad Under Rule 26 in Convertible Top Patent Case: eDiscovery Case Law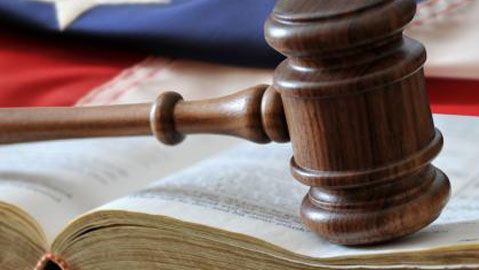 In Webastro Thermo & Comfort v. BesTop, Inc., No.16-13456 (E.D. Mich. June 29, 2018), Michigan Magistrate Judge R. Steven Whalen ruled in favor of the plaintiff's protective order, requesting the narrowing of search terms for ESI production in this patent dispute.
Case Background
The plaintiff manufactures an automobile roof and also a roof-opening mechanism for which it has a patent and claimed that the defendant manufactures a roof-opening mechanism under the name "Sunrider for Hartop" that infringes on their patent. The defendant contended that its Sunrider product is based on prior art, invalidating the plaintiff's patent.
The defendant requested emails during discovery, but the plaintiff claimed the total emails generated and received by these companies was voluminous and many would encompass matters having nothing to do with this lawsuit. The ESI order from the court contemplated that search terms should be narrowed to exclude extraneous and irrelevant information and that production requests should be limited to eight key custodians and ten search times on each side.
However, the plaintiff contended that the defendant's proposed search terms were "overbroad, indiscriminate, and contrary to BesTop's obligations under the Court's ESI Order," and despite pre-motion communication between counsel, the parties were at an impasse, leading to the plaintiff seeking a protective order "sparing Webasto from unduly burdensome email discovery, until such time as BesTop propounds reasonable email search requests containing appropriate narrowing criteria."  The plaintiff also requested an order requiring the defendant to cover costs associated with the plaintiff's production.
Judge's Ruling
Judge Whalen stated in his discussion, "The majority of BesTop's search terms are overly broad, and in some cases violate the ESI Order on its face. For example, the terms 'throwback' and 'swap top' refer to Webasto's product names, which are specifically excluded under…the ESI Order. The overbreadth of other terms is obvious, especially in relation to a company that manufactures and sells convertible tops: 'top,' 'convertible,' 'fabric,' 'fold,' 'sale or sales. Using 'dwg' as an alternate designation for 'drawing' (which is itself a rather broad term) would call into play files with common file extension .dwg."
Judge Whalen continued: "Apart from the obviously impermissible breadth of BesTop's search terms, their overbreadth is borne out by Mr. Carnevale's [plaintiff's attorney] declarations, which detail a return of multiple gigabytes of ESI potentially comprising tens of millions of pages of documents, based on only a partial production. In addition, the search of just the first 100 records produced using BesTop's search terms revealed that none were related to the issues in this lawsuit.  Contrary to BesTop's contention that Webasto's claim of prejudice is conclusory, I find that Webasto has sufficiently 'articulate[d] specific facts showing clearly defined and serious injury resulting from the discovery sought….'"
Counsel for the parties was ordered to meet and confer in order to show a good-faith effort in focusing and narrowing the defendant's search terms, so that the plaintiff's production of ESI would remain relevant within the meaning of Rule 26 and exclude ESI that would have no relationship to this case.  The defendant was also ordered to submit an amended discovery request with the narrowed search terms within 14 days, after which, a new deadline for production of the ESI would be determined.
Because the opportunity was granted to the defendant to reformulate its discovery request to conform to the ESI Order, the plaintiff's request for cost-shifting was denied, but Judge Whalen indicated the court "may reconsider" if the defendant "does not reasonably narrow its requests".
So, what do you think? Is this ruling within the correct interpretation of proportionality under FRCP 26? Please share any comments you might have or if you'd like to know more about a particular topic.
P.S. – The case style refers to the plaintiff as "Webastro", while the body of the order correctly refers to the plaintiff as "Webasto".
Case opinion link courtesy of eDiscovery Assistant.
Sponsor: This blog is sponsored by CloudNine, which is a data and legal discovery technology company with proven expertise in simplifying and automating the discovery of data for audits, investigations, and litigation. Used by legal and business customers worldwide including more than 50 of the top 250 Am Law firms and many of the world's leading corporations, CloudNine's eDiscovery automation software and services help customers gain insight and intelligence on electronic data.
Disclaimer: The views represented herein are exclusively the views of the author, and do not necessarily represent the views held by CloudNine. eDiscovery Daily is made available by CloudNine solely for educational purposes to provide general information about general eDiscovery principles and not to provide specific legal advice applicable to any particular circumstance. eDiscovery Daily should not be used as a substitute for competent legal advice from a lawyer you have retained and who has agreed to represent you.