Despite Carpenter, This Defendant's Cell Site Location Information is Ruled Admissible: eDiscovery Case Law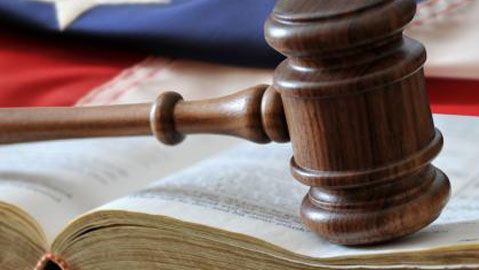 In United States v. Pleasant, Criminal Action No. 17-62 (E.D. Pa. Sept. 5, 2018), Pennsylvania District Judge Gerald Austin McHugh ruled that the defendant's motion to suppress historical cell-site location information associated with his cellular telephone lacked merit, despite the Supreme Court's recent decision in Carpenter v. United States, because the agents proceeded "by means of a court order issued under a federal statute that had repeatedly withstood Fourth Amendment scrutiny…in good faith under then existing law".
Case Background
In this prosecution for multiple bank robberies, the defendant moved to suppress historical cell-site location information (CSLI) associated with his cellular telephone, citing the recent Supreme Court ruling in Carpenter v. United States. The Government obtained the CSLI, without a warrant, through an order issued pursuant to 18 U.S.C. § 2703(c), a provision of the Stored Communications Act, based on a showing that the records were "relevant and material" to an ongoing criminal investigation.
Judge's Ruling
Judge McHugh observed that "Defendant correctly argues that under the Supreme Court's recent decision in Carpenter v. United States, ___ U.S. ___, 138 S. Ct. 2206 (2018), the CSLI was obtained by the Government in violation of the Fourth Amendment. Defendant is also correct that Carpenter retroactively applies to this case. That does not end the inquiry, because the Government is equally correct that there is a good faith exception to application of the exclusionary rule. Having considered the parties' submissions, I am persuaded that the government agents who accessed this information did so in good faith reliance on a federal statute and circuit court precedent that was controlling at the time."
While noting that "In Carpenter, the Supreme Court addressed the constitutionality of this provision under the Fourth Amendment and concluded that, in accessing CSLI from wireless carriers, the Government had 'invaded' the defendant's 'reasonable expectation of privacy in the whole of his physical movements'", Judge McHugh ruled:
"Despite Carpenter, Defendant's Motion lacks merit. Under the exclusionary rule, as a general matter, the government may not introduce evidence in a criminal trial that was obtained in violation of the Fourth Amendment. The exclusionary rule, however, is rooted in policy considerations: it serves to enforce the Fourth Amendment by discouraging police misconduct. As the Supreme Court has recognized, the Fourth Amendment protects '[t]he right of the people to be secure in their persons, houses, papers, and effects, against unreasonable searches and seizures,' but it has no provision 'expressly precluding the use of evidence obtained in violation of its commands.'…Consequently, the exclusionary rule 'is not an individual right and applies only where it `result[s] in appreciable deterrence.''…Stated differently, it is a judicially imposed sanction applied when necessary to enforce the Constitution."
As a result, Judge McHugh ruled: "Because application of the exclusionary rule here would not serve the purpose of deterring unlawful conduct by law enforcement, Defendant's Motion to Suppress will be denied."
So, what do you think?  Was the court right to have ruled the CSLI admissible despite the recent Carpenter ruling?  Please let us know if any comments you might have or if you'd like to know more about a particular topic.
Case opinion link courtesy of eDiscovery Assistant.
Also, if you're going to be in Houston on Thursday, September 27, just a reminder that I will be speaking at the second annual Legal Technology Showcase & Conference, hosted by the Women in eDiscovery (WiE), Houston Chapter, South Texas College of Law and the Association of Certified E-Discovery Specialists (ACEDS).  I'll be part of the panel discussion AI and TAR for Legal: Use Cases for Discovery and Beyond at 3:00pm and CloudNine is also a Premier Platinum Sponsor for the event (as well as an Exhibitor, so you can come learn about us too).  Click here to register!
Sponsor: This blog is sponsored by CloudNine, which is a data and legal discovery technology company with proven expertise in simplifying and automating the discovery of data for audits, investigations, and litigation. Used by legal and business customers worldwide including more than 50 of the top 250 Am Law firms and many of the world's leading corporations, CloudNine's eDiscovery automation software and services help customers gain insight and intelligence on electronic data.
Disclaimer: The views represented herein are exclusively the views of the author, and do not necessarily represent the views held by CloudNine. eDiscovery Daily is made available by CloudNine solely for educational purposes to provide general information about general eDiscovery principles and not to provide specific legal advice applicable to any particular circumstance. eDiscovery Daily should not be used as a substitute for competent legal advice from a lawyer you have retained and who has agreed to represent you.