eDiscovery Year in Review: eDiscovery Case Law, Part 2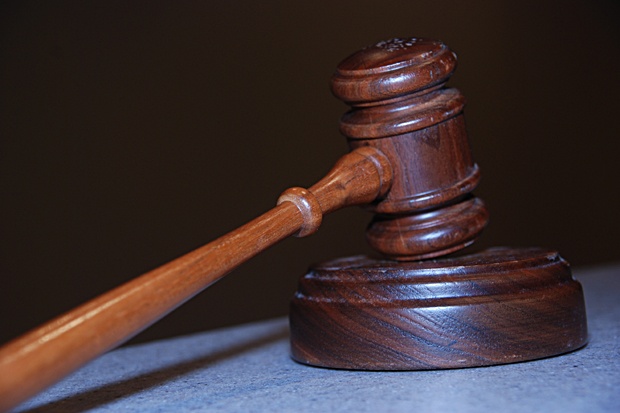 As we noted yesterday, eDiscovery Daily has published 65 posts related to eDiscovery case decisions and activities over the past year, covering 50 unique cases!  Yesterday, we looked back at cases related to eDiscovery cost reimbursement, form of production and international discovery issues.  But, there's many more cases to recap.  As Lt. Col Frank Slade would say, "I'm just getting warmed up".  Whoo Ah!
We grouped those cases into common subject themes and will review them over the next few posts.  Perhaps you missed some of these?  Now is your chance to catch up!
PRIVILEGE / INADVERTENT DISCLOSURES
Decisions regarding what information is privileged and whether privilege is waived when inadvertent disclosures occur is always a hot issue for debate.  That was no different in 2011.  And, if you receive an inadvertent disclosure and don't disclose it, you can get kicked off the case.  Here are five cases related to privilege and inadvertent disclosures:
Privilege Waived for Produced Servers.  Fontainebleau Resort, LLC (FRLLC) produced two servers without conducting any review of the materials, at least one of which had previously been produced to other banks involved in the underlying litigation.  Would they be required to waive privilege on those servers?
When is Attorney-Client Communication NOT Privileged? One answer: When it's from your work email account, and your employer has a written policy that company email is not private and subject to audit. Oh, and you're suing your employer.
Read Inadvertent Email, Get Disqualified from Case.  Lesson of the day: When you receive an inadvertently sent privileged email, read it and don't disclose receipt of it, you can get kicked off the case. In this case, the court disqualified defendant's in-house and outside counsel for their handling of a disputed privileged email that was inadvertently sent by the plaintiffs' counsel to the defendant and shared with defendant's outside counsel.
Defendants' Privilege Waived for "Completely Ineffective" Discovery Procedures.  In a case over purported building and zoning code violations, an Illinois District Court has found the defendants responsible for inadvertently producing several privileged documents during discovery and for a failure to correct the problem in a timely manner, and has ordered the privilege to be waived.
Court Rules Against Exclusion of Privileged Email. A District of Columbia court has ruled against exclusion of a privileged email that was inadvertently produced by the defendant, ruling that the defendant's actions before and after the discovery of the email's production pursuant to Federal Rule of Civil Procedure 26(b)(5)(B) were not sufficient to ensure protections under Federal Rule of Exclusion (FRE) 502(b)(3), in a case involving alleged violations of the District of Columbia Whistleblower Act.
PROPORTIONALITY
With the explosion of data in the world and rising costs for preserving, collecting, reviewing and producing that data, it's not surprising that eDiscovery costs are spiraling upward, causing many to cry "uncle" and making the word "proportionality" become quite trendy, with parties and even courts.  Here are four cases where proportionality of eDiscovery was an issue.  Oh, and if you can't complete production until after the trial is over, that's probably too late.
Completing Production AFTER Trial is Too Late.  In this case, Judge Royce C. Lamberth of the U.S. District Court for the District of Columbia denied the defendant's request for consideration that the District had waived all objections, including privileges, and ordered production within one week of the close of trial. In denying the motion, the court likened the proposed production to "a plane with landing gear that deploys just after touchdown, or a stick of dynamite with a unique fuse that ignites only after it explodes."
KPMG Denied in Request for "Proportionality Test" to Preservation.  In this case, KPMG sought a protective order to narrow its preservation obligation scope to only a random sample of 100 hard drives from among those it had already preserved for this and other litigation or shift the cost of any preservation beyond that requested scope. With that request in hand, the court considered KPMG's request for proportionality as it applied to its preservation obligations.
Court Grants Adoption of Model Order for Patent Case.  Model orders to limit discovery for patent cases have gained popularity in various jurisdictions, including a recent order proposed in Texas. Here's one patent case where the defendant sought to adopt such a model order.
Plaintiff Not Required to Review Millions of Pages of Unallocated Space.  In this case, the court affirmed the Magistrate Judge's order which excused plaintiff from having to review and produce millions of pages of documents recovered from unallocated space files due to the extreme burden and cost to do so.
EDISCOVERY SERVICE DISPUTES
It's a darn shame when law firms can't get along with their corporate clients or with the vendors they hired.  Perhaps the most discussed case of the year was the eDiscovery malpractice case involving McDermott, Will & Emery, with posts in eDiscovery Daily here, here and here.  Here are two cases where the actual eDiscovery services being provided were in dispute:
eDiscovery Malpractice Case Highlights Expectation of Higher Standards.  Having noted in eDiscovery Daily that competency ethics are no longer just about the law and that competency in eDiscovery best practices is expected from the attorneys and any outside providers they retain, this case may be the first eDiscovery malpractice case ever filed against a law firm (McDermott Will & Emery) for allegedly failing to supervise contract attorneys that were hired to perform the client's work and to protect privileged client records.
Sometimes the Vendor Sues the Law Firm – And Wins!  The eDiscovery malpractice case involving McDermott, Will & Emery associated with inadvertent production of 3,900 privileged documents has captured considerable interest in the industry and this blog.  Sometimes, the "shoe is on the other foot", so to speak.
Tune in tomorrow for more key cases of 2011 and see the topic that continues to generate more case law related to eDiscovery than any other!
So, what do you think?  Did you miss any of these?  Please share any comments you might have or if you'd like to know more about a particular topic.