CloudNine Collection Manager:
Making data extraction a simple and streamlined process
CloudNine Collection Manager:
Connection to O365 and OneDrive data sources include documents linked from email messages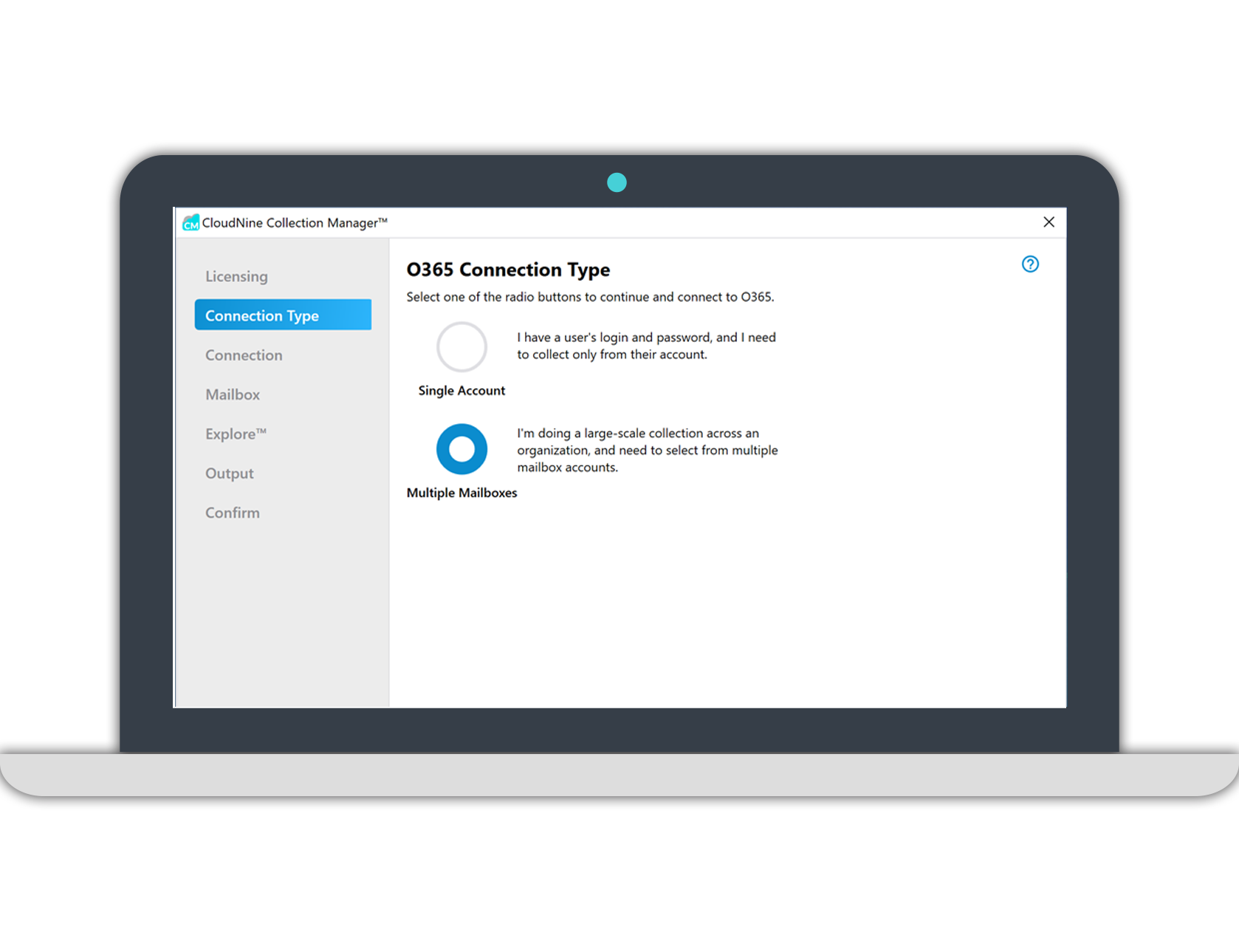 Connection Type
Choose large-scale collection across multiple mailbox accounts or a single account using login credentials.
Simple. Easy. Powerful.
Install in minutes with a simple, easy-to-learn interface. No need for advanced knowledge of O365 systems
Prepare data for searching and review, without manual steps or additional conversion tools
Minimize reliance and interaction with O365 administrators
CloudNine Collection Manager:
Integrate seamlessly into multiple eDiscovery workflows
Flexible. Adaptable. Complete.
Send extracted files to target hard drives, USB or network drives
Automate ingestion directly into CloudNine Explore™ for early case assessment and receive an emailed notification when data is ready to be searched and reviewed
Maximize flexibility by seamlessly integrating into the workflow of any eDiscovery solution
Transfer passwords securely with an easy-to-use credential generator
Customized Collection
Name custodians

,

 create unique PSTs, and compress MSGs to Zip files

 

Follow and extract OneDrive linked attachment

s

 

 
CloudNine Collection Manager
EASY for first-time collectors
POWERFUL for eDiscovery professionals