eDiscovery Case Law: Fifth Amendment Doesn't Extend to Encrypted Hard Drives – Or Does It?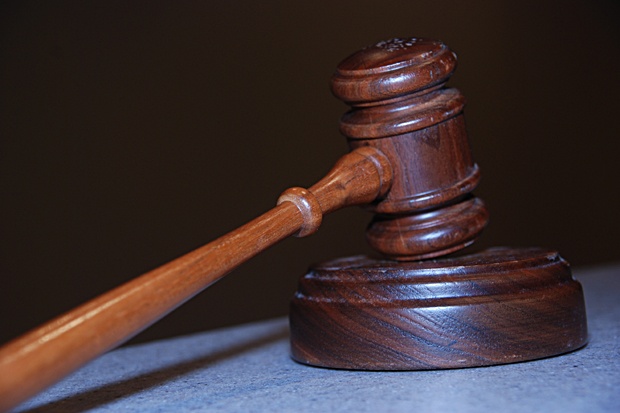 In the case U.S. v. Fricosu, Colorado district judge Robert Blackburn has ruled that a woman must produce an unencrypted version of her Toshiba laptop's hard drive to prosecutors in a mortgage fraud case for police inspection.  The woman, Ramona Fricosu, had argued that the Fifth Amendment's privilege against self-incrimination protected her from having to disclose the password to her hard drive, which was encrypted using PGP Desktop and seized when investigators served a search warrant on her home.
The day the search warrant was carried, Fricosu spoke with her imprisoned ex-husband Scott (indicted with Fricosu in the case) by phone. The conversation was recorded, and Fricosu implied that relevant information could be found on the encrypted laptop:
Scott: (SC [simultaneous conversation]) oh yeah that's right it was on your laptop wasn't it
Ramona: I think so but I'm not sure
Scott: OK
Ramona: yeah cause they kept asking me for passwords and I said, ya know no I just didn't answer them
Scott: right (SC). Because when you went there you took your laptop
Ramona: yeah I think so I think I did
Scott: and so (SC) it would been on there
Ramona: yeah
Scott: OK
Ramona: and my lawyer said I'm not obligated by law to give them any passwords or anything they need to figure things out for themselves
Based on this conversation, the government sought a warrant under the "All Writs Act, 28 U.S.C. § 1651, requiring Ms. Fricosu to produce the unencrypted contents of the computer."  Fricosu declined, "asserting her privilege against self-incrimination under the Fifth Amendment".
In providing his ruling, Judge Blackburn referenced In re Grand Jury Subpoena to Boucher in which child pornography was identified on the defendant's laptop during a border search in Vermont. When the laptop was later seized, it was determined to be password protected. A magistrate judge initially sided with the defendant finding that he could not be compelled to reveal the contents of his mind, which is what the act of producing the password would be.  Revising the grand jury's request to require the defendant to produce, not the password itself, but rather an unencrypted version of the drive, a Vermont District judge granted that request.
With that case as precedent, Judge Blackburn ruled that Fricosu was required to provide the government in this case with an unencrypted copy of the Toshiba laptop computer's hard drive.  However, Judge Blackburn also ruled that the government would be "precluded from using Ms. Fricosu's act of production of the unencrypted contents of the computer's hard drive against her in any prosecution".
Fricosu's attorney has indicated he plans to appeal the ruling and noted that his client may not even be able to decrypt the hard drive, stating "If that's the case, then we'll report that fact to the court, and the law is fairly clear that people cannot be punished for failure to do things they are unable to do".
So, what do you think?  Should production of the hard drive have been compelled?  Does the preclusion from using evidence from the hard drive against her in prosecution address any Fifth Amendment concerns?  Please share any comments you might have or if you'd like to know more about a particular topic.
Disclaimer: The views represented herein are exclusively the views of the author, and do not necessarily represent the views held by CloudNine Discovery. eDiscoveryDaily is made available by CloudNine Discovery solely for educational purposes to provide general information about general eDiscovery principles and not to provide specific legal advice applicable to any particular circumstance. eDiscoveryDaily should not be used as a substitute for competent legal advice from a lawyer you have retained and who has agreed to represent you.