Court Denies Party's Request to Produce in Native Format Instead of TIFF: eDiscovery Case Law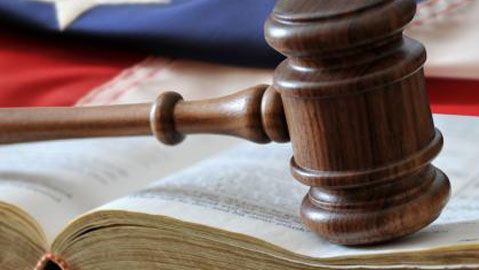 In the case IN RE SYNGENTA AG MIR 162 CORN LITIGATION, MDL 2591, No. 16-2788-JWL (D. Kan. Sept. 25, 2018), Kansas Magistrate Judge James P. O'Hara, stating that "there is no dispute that documents in TIFF format are easier to work with and enable depositions and court proceedings to run more smoothly", denied the request of party Louis Dreyfus Company Grains Merchandising LLC (LDC) to relieve it from the production requirements of the case's ESI Protocol Order to produce electronically stored information (ESI) in TIFF image file format and instead allow LDC to produce in native format.
Case Background
In this multi-district corn litigation, on August 16, 2018, the Court ordered LDC to complete its document production by September 6.  On August 31, LDC sought an extension, asserting that technical complications and infrastructure limitations made it impossible to meet the deadline. There was no mention in LDC's motion or supporting briefs of any difficulty LDC would have producing the documents in TIFF format as required by the ESI Protocol Order. The court granted LDC's request and ordered LDC to produce "as many documents as possible (which should be most)" by September 28; and to produce the remainder of the documents by October 12.
On September 5 and 11, LDC produced a large number of documents in native format, stating it did so in order to get the documents to Syngenta as expeditiously as possible, asserting that converting documents to TIFF adds "substantial time to production."  Syngenta complained to LDC about the production format on September 11, noting that production of documents in native format—with only the first page of a document numbered, rather than page-by-page bates numbering—creates confusion when a party wishes to reference a particular page of a document during depositions, in court filings, and at trial.
In a September 24 letter brief, LDC asked the court, for the first time, to relieve it from the production requirements of the ESI Protocol Order, arguing that the exception to the ESI production protocol applied because LDC "has been required to produce a huge number of documents under extreme time pressure" and characterizing the lack of Bates stamps on documents for depositions as a "minor inconvenience" to Syngenta.  LDC stated it "is converting these files to TIFF format, but Syngenta is unreasonably insisting that all documents be in TIFF before the deadline."
Judge's Ruling
Judge O'Hara stated: "LDC's arguments are unpersuasive. First, there is no dispute that documents in TIFF format are easier to work with and enable depositions and court proceedings to run more smoothly. As recognized by the Sedona Conference, they allow a party to refer to particular portions of a document—perhaps in designating confidentiality or directing a witness to particular language—by page number.
Second, the ESI Protocol Order requires a party seeking to deviate from the image/TIFF-format production to "promptly" notify the requesting party as soon as it identifies a source of data to which the protocol should not apply (because it would be unduly burdensome or impractical). Here, LDC did not notify Syngenta or the court before producing documents in native format. LDC made no mention of its perceived formatting production issue in its previous briefs addressing Syngenta's proposed search terms or seeking extensions of the production deadlines.
Third, LDC has offered no evidence to support its "burdensome" and "impracticality" arguments. To the contrary, LDC informed Syngenta on September 14, 2018, that converting the native files in its previous document productions would take approximately two weeks. Thus, the first TIFF production should occur by the September 28, 2018 deadline for the majority of LDC's documents. As for documents yet to be produced, LDC does not state how long producing them in the first instance in TIFF format (as opposed to native format with a subsequent conversion) might take its vendor. Accordingly, the court is not convinced that it is impossible for LDC to meet the October 12, 2018 deadline for final production."
Noting that "the court is determined to keep this case moving forward" to keep depositions on schedule, Judge O'Hara denied LDC's request that it be permitted to complete its document production in native format only by the October 12, 2018 deadline.
So, what do you think?  Should the court have given LDC more leeway or time to produce the documents in TIFF format?  Should the parties have been able to work out a document numbering scheme for documents to be referenced in depositions?  Please let us know if any comments you might have or if you'd like to know more about a particular topic.
Case opinion link courtesy of eDiscovery Assistant.
Sponsor: This blog is sponsored by CloudNine, which is a data and legal discovery technology company with proven expertise in simplifying and automating the discovery of data for audits, investigations, and litigation. Used by legal and business customers worldwide including more than 50 of the top 250 Am Law firms and many of the world's leading corporations, CloudNine's eDiscovery automation software and services help customers gain insight and intelligence on electronic data.
Disclaimer: The views represented herein are exclusively the views of the author, and do not necessarily represent the views held by CloudNine. eDiscovery Daily is made available by CloudNine solely for educational purposes to provide general information about general eDiscovery principles and not to provide specific legal advice applicable to any particular circumstance. eDiscovery Daily should not be used as a substitute for competent legal advice from a lawyer you have retained and who has agreed to represent you.