Court Denies Plaintiff's Sanctions Request, Points Out Her Own "Misconduct": eDiscovery Case Law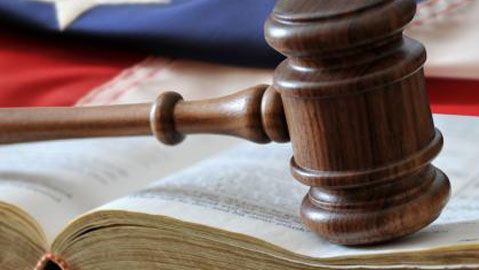 In Vaks v. Quinlan, et al., No. 18-12571-LTS (D. Mass. Feb. 24, 2020), Massachusetts District Judge Leo T. Sorokin denied the plaintiff's Motion to Compel and for Sanctions, calling her accusations "without basis" and pointing out her own "pattern of misconduct and disregard of the governing rules".
Case Background
In this case involving claims of age discrimination by the plaintiff against the defendants, the plaintiff, in filing the motion, accused the defendants and their attorneys of: (1) "obstructing" a deposition; (2) "relentless refusal to produce documents"; and (3) "defiantly [and] in bad faith violat[ing] every Federal Rule of Civil Procedure related to discovery[.]"
Judge's Ruling
Judge Sorokin, in responding to the plaintiff's accusations, stated: "These are serious accusations made in writing. They are without basis."  Judge Sorokin also referenced a previous observation from his court where he "note[d] that there is no basis to infer improper discovery practices by defendant or anything other than reasonable forthright practices by [defense] counsel."  Continuing, he noted:
"Indeed, to date, Plaintiff—rather than Defendants—has not conformed to the governing rules. She filed late discovery requests…which the Court ultimately found were almost entirely overbroad, unreasonable, and not proportional to the case…She induced the Court to issue an order by making a material misrepresentation: in writing, she represented that defense counsel had assented to an extension of the governing schedule which, the Court later learned, defense counsel had not."
Judge Sorokin also outlined the plaintiff's submission of documents produced by the defendants in a pending motion as "plainly designated as confidential" and "in direct violation of the protective order" that defendants had requested which was approved by the court, even though the plaintiff had "never challenged any confidentiality designations".  Judge Sorokin indicated that filing "establishes a pattern of misconduct and disregard of the governing rules."
As for the merits of the plaintiff's motion to compel, Judge Sorokin addressed her five claims, as follows:
Format of the documents produced electronically by defendants: Judge Sorokin stated:

"This challenge is without merit. Defendants produced the metadata both for documents and emails. As to emails, they searched their servers, and produced the relevant emails with attachments and metadata…This is a permissible practice."

Defendants advanced improper general objections: Judge Sorokin stated:

"Not so. Defendants augmented their 'general' objections with specific objections."

Defendants withheld responsive non-privileged documents: Judge Sorokin stated that

"nothing before the Court, contrary to Vaks' arguments, suggests"

that took place, noting that

"Defendants produced multiple privilege logs"

and indicated that the plaintiff

"simply misunderstands"

a reference from the defendants to imply there were suppressed documents.
Certain documents withheld by Defendants pursuant to the work product privilege doctrine were not privileged: Judge Sorokin stated:

"This argument similarly fails"

, noting that documents in contention were prepared at the direction of the defendant's general counsel,

"so that she could provide legal advice. In these circumstances, such documents are properly withheld."

Reopen the now-completed Rule 30(b)(6) deposition: Judge Sorokin noted that there was

"no basis"

to do so, stating:

"Indeed, Vaks has not demonstrated in any way that Mr. LeBlanc did not adequately answer questions during his deposition. Moreover, she did not, in any of the parties' communications after Mr. LeBlanc's deposition, claim that the deposition was deficient."
In denying the motion, Judge Sorokin also stated: "One more issue bears comment. Vaks requests sanctions. None are merited here. Whatever the merits of Vaks' claims—a matter upon which the Court has no view—defense counsel has discharged her discovery obligations well. She has made reasonable accommodations for a pro se party, as she must, while pressing her client's positions firmly—all while under repeated attack. There is no basis whatsoever for the imposition of sanctions, nor even an arguable basis to request sanctions."
So, what do you think?  Does the ruling open the door for the defendants to file their own motion for sanctions?  Please let us know if any comments you might have or if you'd like to know more about a particular topic.

Case opinion link courtesy of eDiscovery Assistant.
Sponsor: This blog is sponsored by CloudNine, which is a data and legal discovery technology company with proven expertise in simplifying and automating the discovery of data for audits, investigations, and litigation. Used by legal and business customers worldwide including more than 50 of the top 250 Am Law firms and many of the world's leading corporations, CloudNine's eDiscovery automation software and services help customers gain insight and intelligence on electronic data.
Disclaimer: The views represented herein are exclusively the views of the author, and do not necessarily represent the views held by CloudNine. eDiscovery Daily is made available by CloudNine solely for educational purposes to provide general information about general eDiscovery principles and not to provide specific legal advice applicable to any particular circumstance. eDiscovery Daily should not be used as a substitute for competent legal advice from a lawyer you have retained and who has agreed to represent you.