Court Denies Sanction Request for Attorney Who Hung Up on Opposing Counsel One Time: eDiscovery Case Law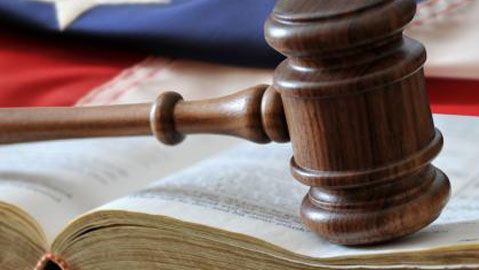 In Ewing v. Aliera Healthcare, No. 19cv845-CAB-LL (S.D. Cal. Aug. 12, 2019), California Magistrate Judge Linda Lopez denied the plaintiff's motion for sanctions for "rudely and unprofessionally" hanging up on the plaintiff during a call that defendant's counsel made to the plaintiff to cancel a meet and confer appointment.
Case Background
In support of his motion, the plaintiff stated that "Local Rule 83.4 requires civil, courtesy and dignity in all communication, oral and written."  The plaintiff also noted that defendant's counsel "admitted to hanging up the phone on Plaintiff to the Court's law clerk" and also requested permission to file a reply.
The defendant opposed the plaintiff's motion on the grounds that "Plaintiff has failed to establish why Judge Lopez should sanction counsel for Aliera" noting that at issue is only "one phone call between Plaintiff and Aliera's counsel on July 24, 2019."  The defendant also stated:
"Plaintiff insists on recording every phone conversation, despite counsel for Aliera objecting to such recordings…The reason counsel cut his July 24 phone conversation short was because he had already confirmed that the meet and confer meeting with Plaintiff would take place on July 30; not on July 25 as Plaintiff later demanded, and despite Plaintiff's protestations and desire to schedule it for the week of July 22…Plaintiff [then] insisted on demanding why Judge Lopez allowed Aliera's counsel, Dwight Francis, to appear at the ENE on July 1, 2019. This extraneous demand was irrelevant to the topic of the July 24 call, and followed up on a letter Plaintiff had earlier written counsel on the same non-issue. Counsel, who was extremely busy, informed Plaintiff that he would need to take that issue up with Judge Lopez, and ended the call."
Judge's Ruling
Judge Lopez began her ruling by stating: "As an initial matter, the Court denies Plaintiff's request for leave to file a reply. The Court has reviewed the briefing and finds that it has sufficient information on this issue. Notably, Plaintiff's Motion lacks any law or authority in support of the request for sanctions."
She ended her ruling by stating: "Here, the conduct at issue in Plaintiff's Motion, defense counsel hanging up the phone prematurely one time during a conversation with Plaintiff, does not warrant sanctions. Indeed, defense counsel's opposition sets forth a reasonable explanation of why defense counsel "cut short" the July 24, 2019 phone conversation. Accordingly, the Court DENIES Plaintiff's request to impose sanctions. The Court also DENIES Defendant's request to order Plaintiff to compensate Defendant for the time incurred in having to oppose the instant Motion. However, the Court reminds the parties that any future unprofessional conduct or otherwise improper conduct (including but not limited to filing motions with no basis in the law) may warrant a motion for sanctions by either party."
So, what do you think?  Should attorneys be sanctioned for hanging up on each other?  Or for filing sanctions motions for opposing counsel doing so?  Or both?  ;o)  Please let us know if any comments you might have or if you'd like to know more about a particular topic.
Case opinion link courtesy of eDiscovery Assistant.
Sponsor: This blog is sponsored by CloudNine, which is a data and legal discovery technology company with proven expertise in simplifying and automating the discovery of data for audits, investigations, and litigation. Used by legal and business customers worldwide including more than 50 of the top 250 Am Law firms and many of the world's leading corporations, CloudNine's eDiscovery automation software and services help customers gain insight and intelligence on electronic data.
Disclaimer: The views represented herein are exclusively the views of the author, and do not necessarily represent the views held by CloudNine. eDiscovery Daily is made available by CloudNine solely for educational purposes to provide general information about general eDiscovery principles and not to provide specific legal advice applicable to any particular circumstance. eDiscovery Daily should not be used as a substitute for competent legal advice from a lawyer you have retained and who has agreed to represent you.