Court Establishes Search Protocol to Address Plaintiff's Motion to Compel: eDiscovery Case Law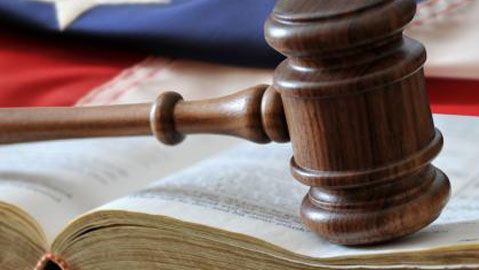 In Lawson v. Spirit Aerosystems, Inc., No. 18-1100-EFM-ADM (D. Kan. Apr. 26, 2019), Kansas Magistrate Judge Angel D. Mitchell granted in part and denied in part the plaintiff's motion to compel, ordering the defendant to produce documents related to two requests and, with regard to a third request, ordering the defendant to "produce these documents to the extent that such documents are captured by the ESI search protocol."
Case Background
This case regarded the defendant's alleged breach of a retirement agreement with the plaintiff due to plans by an investment firm to install the plaintiff as CEO of an aircraft component manufacturer ("Arconic") where the defendant withheld the plaintiff's retirement benefits because the defendant claimed that he violated the non-compete provision in his retirement agreement.
In discovery, the plaintiff filed a motion to compel, seeking "the court's intervention regarding discovery related to the "Business" of Spirit and Arconic. Specifically, Mr. Lawson asks the court to compel Spirit to produce (1) its contracts with Boeing and Airbus; (2) its antitrust filings relating to its planned acquisition of Asco Industries; (3) documents related to the aspects of Spirit's business that Spirit alleges overlap with Arconic's business; and (4) documents related to Spirit's relationship with Arconic."  At a subsequent hearing, the plaintiff clarified that he was not seeking to compel the full scope of documents sought in the original Requests for Production, but rather only the smaller subset of documents that were the subject of his motion to compel.
Judge's Ruling
With regard to the Boeing and Airbus Contracts, Judge Mitchell granted the plaintiff's motion "with respect to the portions of these contracts (or amendments, addenda, exhibits, schedules, data compilations, or lists) that relate to Spirit's deliverables to Boeing and Airbus."  And, with regard to Antitrust Filings, Judge Mitchell granted the plaintiff's motion "with respect to the portion of these filings relating to Spirit's business and market/marketing positioning, including the index(es) for these filings, the "4(c) documents," and related white papers."  He ordered the defendant to produce documents related to both categories "on or before May 7, 2019."
With regard to Product Overlaps and Spirit's Relationship with Arconic, Judge Mitchell granted these aspects of the motion in part and denied them in part, ordering the defendant to "produce these documents to the extent that such documents are captured by the ESI search protocol."  That protocol was as follows:
"After consultation with the parties, the court orders the parties to comply with the following ESI search protocol:
By May 3, 2019, Mr. Lawson shall identify up to seven categories of documents for which it seeks ESI.

By May 20, 2019, for each category of documents, Spirit shall serve a list of the top three custodians most likely to have relevant ESI, from the most likely to the least likely, along with a brief explanation as to why Spirit believes each custodian will have relevant information.

By May 23, 2019, Mr. Lawson shall serve a list of five custodians and proposed search terms for each custodian.
 *3 • Spirit shall search the identified custodians' ESI using these proposed search terms. Spirit shall use sampling techniques to assess whether the search has produced an unreasonably large number of non-responsive or irrelevant results and, if so, Spirit shall suggest modified search terms (e.g., different keywords, negative search restrictions, etc.) by May 30, 2019.
The parties shall meet and confer about search terms and try to achieve an estimated responsive hit rate of at least 85%.

Spirit shall produce responsive documents from the first five custodians on or before June 21, 2019.

Meanwhile, the parties shall begin this same process for the next five custodians. By May 30, 2019, Mr. Lawson will produce to Spirit a list of the next five custodians and proposed search terms for each custodian. If Spirit finds that the estimated responsive hit rate is not at or above 85%, Mr. Lawson shall suggest modified search terms by June 6, 2019. The court will set a deadline for Spirit to produce documents from the second set of five custodians at a later time.
If Mr. Lawson wishes to seek ESI from additional custodians beyond the ten described in this protocol, the parties are directed to contact the court for further guidance."
Judge Mitchell also denied the plaintiff's request to order the defendant to pay his attorneys' fees and costs associated with the motion to compel.
So, what do you think?  Do you think the ordered responsive hit rate of 85% is reasonable?  Please let us know if any comments you might have or if you'd like to know more about a particular topic.

Case opinion link courtesy of eDiscovery Assistant.
Sponsor: This blog is sponsored by CloudNine, which is a data and legal discovery technology company with proven expertise in simplifying and automating the discovery of data for audits, investigations, and litigation. Used by legal and business customers worldwide including more than 50 of the top 250 Am Law firms and many of the world's leading corporations, CloudNine's eDiscovery automation software and services help customers gain insight and intelligence on electronic data.
Disclaimer: The views represented herein are exclusively the views of the author, and do not necessarily represent the views held by CloudNine. eDiscovery Daily is made available by CloudNine solely for educational purposes to provide general information about general eDiscovery principles and not to provide specific legal advice applicable to any particular circumstance. eDiscovery Daily should not be used as a substitute for competent legal advice from a lawyer you have retained and who has agreed to represent you.