Court Grants Motion to Compel in Elizabeth Holmes Theranos Criminal Case: eDiscovery Case Law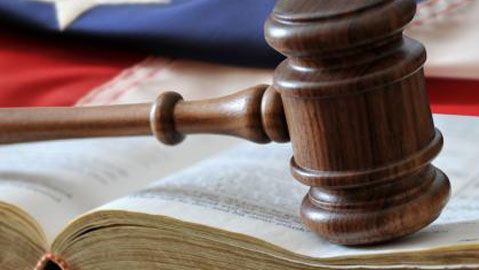 In United States v. Holmes, et al, No. 5:18-cr-00258-EJD-1 (N.D. Cal. Nov. 5, 2019), California District Court Judge Edward J. Davila granted the defendants' motion to compel federal prosecutors to produce material responsive to six requests from the Food and Drug Administration (FDA) and the Centers for Medicare and Medicaid Services (CMS), disagreeing with the prosecution's contention that it could not be compelled to produce documents from under Rule 16 because it lacked access to them.
Case Background
In this criminal case regarding charges of wire fraud and conspiracy to commit wire fraud against key officers of the now defunct company Theranos, on April 15, 2019, defendant Holmes (later joined by defendant Balwani) moved to compel federal prosecutors to produce material responsive to six requests from FDA and CMS.  In addition, the defendants raised concerns about the Agencies' preservation efforts, the failure of FDA to run certain search terms and failure of the Agencies to complete production by either an original deadline of October 2 or an extended deadline of October 25.
Judge's Ruling
Noting that Rule 16 "grants criminal defendants a broad right to discovery", Judge Davila stated: "The Prosecution does not oppose Defendants obtaining the sought-after documents, but it argues that it cannot be compelled to produce the documents under Rule 16 because it lacks access…The court disagrees. Even though the Agencies are not part of DOJ, the Prosecution's involvement with the Agencies' discovery efforts reveals a relationship that includes significant access, communication and assistance, such as CMS's use of DOJ's Litigation Technology Service Center. This cooperative relationship moves the Prosecution closer to privity of knowledge and control of the information sought. The Prosecution's access to the requested documents is further shown through its dealings with the Agencies prior to the filing of this motion."  As a result, Judge Davila "order[ed] the Prosecution to produce the documents discussed below as part of their Rule 16 obligation, and to assist the Agencies however possible to ensure the timely production of documents."
Turning to the alleged deficiencies in the Agencies' productions, Judge Davila noted, among other concerns, that "Defendants contend that over 1000 emails from a single witness have been produced as fragmentary documents—i.e, that the produced emails omit portions of the original email, such as the "to," or "from," or the body fields… Defendants also contend that CMS and FDA have failed to produce some hardcopy documents."  As a result, Judge Davila "order[ed] that the Agencies shall continue their investigations of these issues and shall disclose the procedures and results of their investigations to the parties no later than November 26, 2019."
Judge Davila also ordered FDA to "run searches of all of its custodians' documents using the following terms: 'LDT', 'Laboratory Developed Test', 'Theranos', 'fingerstick' or 'finger stick', and 'nanotainer'" and "produce any responsive documents returned by these searches" to address search term concerns expressed by the defendants.  With regard to the missed production deadlines, Judge Davila "order[ed] the Agencies and the Prosecution to complete the production of documents by December 31, 2019."
Finally, Judge Davila "order[ed] the Agencies, the Prosecution, and Defendants to meet and confer on the above issues, and other discovery related matters" to include "(a) whether the Agencies have or will produce employee text messages, (b) any deficiencies in FDA's production that are attributable to FDA's instruction to employees to manually search for responsive documents instead of forensically searching for, collecting, and reviewing documents, (c) the terms the Agencies use to search for and collect potentially responsive documents, and (d) FDA's redactions to documents and withholding of duplicate documents."  Judge Davila also set a further status conference for January 13, 2020.
So, what do you think?  Was the judge correct to order the prosecution to produce documents from other agencies?  Please let us know if any comments you might have or if you'd like to know more about a particular topic.

Case opinion link courtesy of eDiscovery Assistant.
Sponsor: This blog is sponsored by CloudNine, which is a data and legal discovery technology company with proven expertise in simplifying and automating the discovery of data for audits, investigations, and litigation. Used by legal and business customers worldwide including more than 50 of the top 250 Am Law firms and many of the world's leading corporations, CloudNine's eDiscovery automation software and services help customers gain insight and intelligence on electronic data.
Disclaimer: The views represented herein are exclusively the views of the author, and do not necessarily represent the views held by CloudNine. eDiscovery Daily is made available by CloudNine solely for educational purposes to provide general information about general eDiscovery principles and not to provide specific legal advice applicable to any particular circumstance. eDiscovery Daily should not be used as a substitute for competent legal advice from a lawyer you have retained and who has agreed to represent you.