Court Grants Motion to Quash Subpoena From Defunct Non-Party Entity: eDiscovery Case Law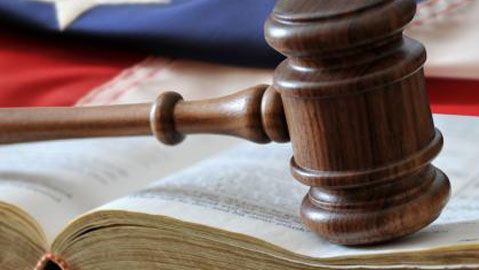 In Swift Beef Co. v. Alex Lee, Inc., No. 18-0105-EFM-KGG, (D. Kan. Oct. 31, 2018), Kansas Magistrate Judge Kenneth G. Gale, finding that "the information requested by the subpoena has limited relevance and is not proportional to the needs of the case" and that the non-party entity (Vantage Foods) had established that its production would be unduly burdensome, granted Vantage's Motion to Quash Subpoenas and denied the plaintiff's Motion to Compel Compliance with Subpoena as moot.
Case Background
In this contract dispute involving a meat processing and packaging plant located in Lenoir, North Carolina, Vantage had previously operated the Lenoir plant that is currently owned by the defendant and the subject of the underlying lawsuit. Vantage has no contractual or business relationships with either of the parties in the underlying lawsuit and "exists essentially as a defunct entity".  Nonetheless, the plaintiff served a subpoena on Vantage on May 29, 2018.  Vantage contended that this initial subpoena was "procedurally defective and substantively flawed."  As a result, the plaintiff served a second subpoena on June 12 to address those issues.
While Vantage conceded that the "procedural defects were corrected by Swift's issuance of [the] modified subpoena….", it argued that both subpoenas "should be quashed in their entirety and Vantage Foods should not be required to produce any of the items Swift requests."  The court chose to consider the first subpoena moot as it was replaced by the modified subpoena.  Nonetheless, according to Vantage, the modified subpoena consists of "twenty-five sweeping requests for documents covering almost every conceivable aspect of Vantage Food's obsolete business relationship with Alex Lee and Alex Lee's subsidiaries."  Vantage argued that its contracts with the defendant "are separate and completely unrelated to the disputes between Swift and Alex Lee, [thus] they cannot be used to support or defend any of the contract claims in this case."  Also, as a defunct entity, Vantage estimated it would take hundreds of hours to complete a comprehensive search for documents responsive to its requests.
The plaintiff countered that the categories of requested information "are targeted to seek information relevant to Alex Lee's counterclaims and arguments raised in the North Carolina Lawsuit."  The plaintiff also argued that "Vantage has provided no evidence that responding to the subpoena would be unduly burdensome."
Judge's Ruling
Referencing Fed.R.Civ.P. 45, Judge Gale stated: "The Court agrees with Vantage that the relevance to the issues in the underlying lawsuit of this comparison between performances of different entities (one of which is not a party to this law suit) during different time periods is suspect…Given the burden imposed on Vantage and proportionality of the information requested to the needs of the case, discussed infra, the Court finds that Swift has not established the relevance of the information requested."
Judge Gale also disagreed with the plaintiff's take on Vantage's burden, stating: "the subpoena is unduly burdensome on its face. Vantage's 'relative access' to the information is tenuous. As a defunct entity, Vantage has limited resources, particularly in light of the burdensomeness of complying with the subpoena. The limited relevance of the information means it has limited 'importance…in resolving the issues' present in this lawsuit. Further, Vantage contends that 'to the extent any of the documents requested in the Subpoenas are relevant to this case, they were likely stored on Alex Lee's systems and Alex Lee should have access to them.'"
Stating "The Court will not compel compliance with a subpoena that appears to constitute a fishing expedition", Judge Gale granted Vantage's Motion to Quash Subpoenas and denied the plaintiff's Motion to Compel Compliance with Subpoena as moot.
So, what do you think?  Was this a fishing expedition or did the plaintiff have a valid right to request documents from Vantage?  Please let us know if any comments you might have or if you'd like to know more about a particular topic.
Case opinion link courtesy of eDiscovery Assistant.
Sponsor: This blog is sponsored by CloudNine, which is a data and legal discovery technology company with proven expertise in simplifying and automating the discovery of data for audits, investigations, and litigation. Used by legal and business customers worldwide including more than 50 of the top 250 Am Law firms and many of the world's leading corporations, CloudNine's eDiscovery automation software and services help customers gain insight and intelligence on electronic data.
Disclaimer: The views represented herein are exclusively the views of the author, and do not necessarily represent the views held by CloudNine. eDiscovery Daily is made available by CloudNine solely for educational purposes to provide general information about general eDiscovery principles and not to provide specific legal advice applicable to any particular circumstance. eDiscovery Daily should not be used as a substitute for competent legal advice from a lawyer you have retained and who has agreed to represent you.