Court Grants Spoliation Sanctions for Defendant's Failure to Preserve Photos of Prisoner Plaintiff: eDiscovery Case Law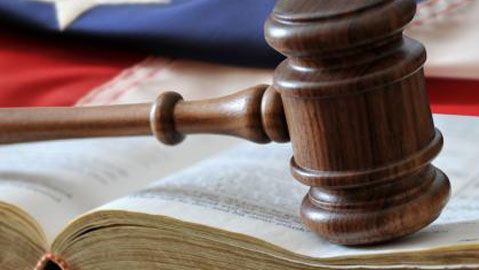 In Wilmoth v. Deputy Austin Murphy, No. 5:16-CV-5244 (W.D. Ark. Aug. 7, 2019), Arkansas District Judge Timothy L. Brooks granted the plaintiff's Motion for Relief Regarding Spoliation, finding that the "defendant's conduct in this case was designed to deprive" the plaintiff the use of photographs in litigation that were purported to have shown injuries suffered by the plaintiff associated with his excessive force claim against the deputy defendant.
Case Background
In this case involving the plaintiff's claim of excessive force against Deputy Murphy for an incident on August 12, 2016 in the plaintiff's cell, Judge Brooks observed that "the facts surrounding that confrontation are disputed, but it is undisputed that Wilmoth sustained at least some bruising following the event."  Pursuant to standard operating procedures, Deputy Zachary Hale took photographs of the plaintiff and his injuries using his personal cell phone (of which Sergeant Lira made specific mention in his resulting report), which were to be used in the resulting investigation of the incident.  But the photographs were either 1) never uploaded to the jail's internal incident reporting system or 2) were uploaded and were subsequently misplaced or deleted – they were also never produced to the plaintiff during discovery.  Claiming that this evidence was intentionally destroyed or made unavailable to him by the defendant, the plaintiff requested an adverse inference instruction based on spoliation of evidence.
Judge's Ruling
Judge Brooks began discussion of the issue by stating: "Before a Court can impose sanctions under Rule 37, it must first determine that the party had a duty to preserve electronically stored information. In this case, that proof is abundant."  Noting that counsel for the defendants had issued a litigation hold letter to the officers of the Benton County Jail and that the Court's initial scheduling order directed that, within 45 days, defendants were to provide the plaintiff with "a copy of all incident reports documenting incidents referenced in the Plaintiff's complaint, including any color photographs", Judge Brooks stated: "As such, defendant was clearly on notice—both through his own attorney and court orders, that he was under a duty to preserve documents relevant to the incidents recounted in Wilmoth's complaint."
Judge Brooks went on to note that "the evidence as a collective whole indicates that there were many times when defense counsel buried her head in the sand in this case and never fully committed to producing this evidence or discovering where it was" and "that includes conduct which might readily be viewed as intentional deception before this court."
As a result, Judge Brooks ordered the following sanctions: "First, in light of Sergeant Lira's role in conducting the investigation into Wilmoth's sexual assault allegations, the Court finds it literally incredible to hear Lira explain that he does not remember what he did with the pictures that he acknowledged viewing in his report or why these photographs would not have been uploaded as a crucial part of his investigatory file in accordance with county policy. The Court finds that his actions in this case have severely undermined his credibility. Given his direct involvement in viewing and in failing to ensure preservation of these photographs, the Court finds that his actions demonstrate bad faith and that it would be appropriate to prevent the defendant from calling him as a witness in his case. The same sanction will also apply to Deputy Hale. Hale admitted during his deposition that although standard policy would have already required him to preserve and upload these photographs to the system, he certainly should have done so here given the nature of Wilmoth's accusations against Deputy Murphy. Yet, he failed to take any reasonable steps to ensure preservation of the materials that he knew were crucial to the resulting investigation… Second, under Rule 37(e)(2)(B) and in light of the Court's earlier finding that defendant and his counsel have willfully acted to prevent Wilmoth from accessing this documentary evidence that he claims would support his case, the Court will instruct the jury that it may, but is not required to, presume that the photographs in question would have supported Wilmoth's claimed injuries arising from his in-cell confrontation with Deputy Murphy and that the lack of such photographic evidence should not be held against Wilmoth in this case."
So, what do you think?  Were the sanctions granted appropriate for the level of spoliation?  Please let us know if any comments you might have or if you'd like to know more about a particular topic.

Case opinion link courtesy of eDiscovery Assistant.
Sponsor: This blog is sponsored by CloudNine, which is a data and legal discovery technology company with proven expertise in simplifying and automating the discovery of data for audits, investigations, and litigation. Used by legal and business customers worldwide including more than 50 of the top 250 Am Law firms and many of the world's leading corporations, CloudNine's eDiscovery automation software and services help customers gain insight and intelligence on electronic data.
Disclaimer: The views represented herein are exclusively the views of the author, and do not necessarily represent the views held by CloudNine. eDiscovery Daily is made available by CloudNine solely for educational purposes to provide general information about general eDiscovery principles and not to provide specific legal advice applicable to any particular circumstance. eDiscovery Daily should not be used as a substitute for competent legal advice from a lawyer you have retained and who has agreed to represent you.