Court Infers Bad Faith for Plaintiffs Use of Ephemeral Messaging App: eDiscovery Case Law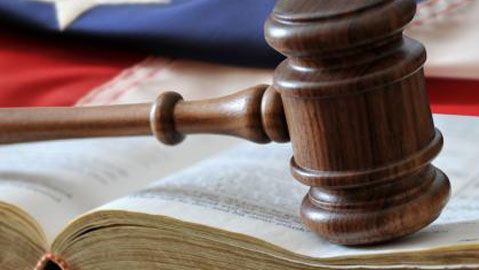 We're catching up on notable cases from earlier in the year.  Here's one that's notable regarding the use of ephemeral messaging and spoliation sanctions.
In Herzig v. Arkansas Foundation for Medical Care, Inc., No. 2:18-CV-02101 (W.D. Ark. July 3, 2019), Arkansas District Judge P.K. Holmes, III indicated his belief that the use and "necessity of manually configuring [the messaging app] Signal to delete text communications" on the part of the plaintiffs was "intentional and done in bad faith".  However, Judge Holmes declined to consider appropriate sanctions, ruling that "in light of the [defendant's] motion for summary judgment, Herzig and Martin's case can and will be dismissed on the merits."
Case Background
In this case where the plaintiffs alleged unlawful termination due to age discrimination, the parties conferred and agreed that the defendant might request data from the plaintiffs' mobile phones and that the parties had taken reasonable measures to preserve potentially discoverable data from alteration or destruction.  In July 2018, the defendant served requests for production on the plaintiffs and, in September 2018, Plaintiffs Brian Herzig and Neal Martin produced screenshots of parts of text message conversations from Martin's mobile phone, including communications between Herzig and Martin, but nothing more recent than August 20, 2018, even after a motion to compel.
After the August production, Martin installed the application Signal (which allows users to send and receive encrypted text messages accessible only to sender and recipient, and to change settings to automatically delete these messages after a short period of time) on his phone.  Herzig had done so while working at the defendant.  Herzig and Martin set the application to delete their communications and, as a result, disclosed no additional text messages to the defendant, which was unaware of their continued communication using Signal until Herzig disclosed it in his deposition near the end of the discovery period.  The defendant filed a motion for dismissal or adverse inference on the basis of spoliation.
Judge's Ruling
In assessing the defendant's motion, Judge Holmes stated that "Herzig and Martin had numerous responsive communications with one another and with other AFMC employees prior to responding to the requests for production on August 22, 2018 and producing only some of those responsive communications on September 4, 2018. They remained reluctant to produce additional communications, doing so only after AFMC's motion to compel. Thereafter, Herzig and Martin did not disclose that they had switched to using a communication application designed to disguise and destroy communications until discovery was nearly complete. Based on the content of Herzig and Martin's earlier communications, which was responsive to the requests for production, and their reluctance to produce those communications, the Court infers that the content of their later communications using Signal were responsive to AFMC's requests for production. Based on Herzig and Martin's familiarity with information technology, their reluctance to produce responsive communications, the initial misleading response from Martin that he had no responsive communications, their knowledge that they must retain and produce discoverable evidence, and the necessity of manually configuring Signal to delete text communications, the Court believes that the decision to withhold and destroy those likely-responsive communications was intentional and done in bad faith."
However, Judge Holmes also stated: "This intentional, bad-faith spoliation of evidence was an abuse of the judicial process and warrants a sanction. The Court need not consider whether dismissal, an adverse inference, or some lesser sanction is the appropriate one, however, because in light of the motion for summary judgment, Herzig and Martin's case can and will be dismissed on the merits."  As a result, the requested sanctions were denied as moot.
So, what do you think?  Should use of an ephemeral messaging app when a duty to preserve attaches lead to significant sanctions?  Please let us know if any comments you might have or if you'd like to know more about a particular topic.

Case opinion link courtesy of eDiscovery Assistant.
Sponsor: This blog is sponsored by CloudNine, which is a data and legal discovery technology company with proven expertise in simplifying and automating the discovery of data for audits, investigations, and litigation. Used by legal and business customers worldwide including more than 50 of the top 250 Am Law firms and many of the world's leading corporations, CloudNine's eDiscovery automation software and services help customers gain insight and intelligence on electronic data.
Disclaimer: The views represented herein are exclusively the views of the author, and do not necessarily represent the views held by CloudNine. eDiscovery Daily is made available by CloudNine solely for educational purposes to provide general information about general eDiscovery principles and not to provide specific legal advice applicable to any particular circumstance. eDiscovery Daily should not be used as a substitute for competent legal advice from a lawyer you have retained and who has agreed to represent you.