Court Upholds Decision Not to Compel Plaintiff to Produce Unredacted Narrative of Events: eDiscovery Case Law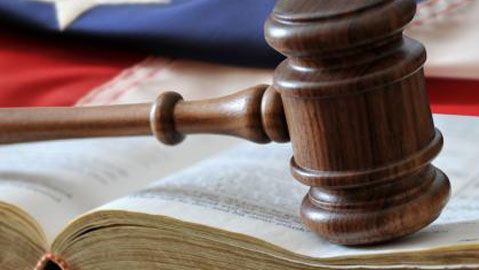 In Kratz v. Scott Hotel Group, LLC, No. 4:17-cv-00212-TWP-DML (S.D. Ind. Apr. 29, 2019), Indiana District Judge Tanya Walton Pratt, stating "[t]o invoke schoolyard vernacular: no do-overs", denied the defendant's objections to the Magistrate Judge's decision not to compel the plaintiff to produce versions of an unredacted narrative of events associated with his hotel stays and interactions with hotel staff.
Case Background
In this class action lawsuit against the defendant alleging violation of the Indiana Consumer Protection Act, breach of contract and misrepresentation, the plaintiff revealed during a deposition that he had created a narrative of events in a Microsoft Word file to document his hotel stays and interactions with hotel staff.  Later, the plaintiff produced a redacted version of the narrative in PDF format and claimed work product privilege over the redactions, to which the defendant objected.
In October 2018, the parties convened for a discovery conference with the Magistrate Judge, who, under the impression that only one (redacted) version of the narrative existed, denied the defendant's request to require the plaintiff to produce the unredacted version of the narrative.  The defendant filed an Objection to the ruling in November 2018, pursuant to Federal Rule of Civil Procedure 72(a).  However, the Magistrate Judge subsequently discovered that the plaintiff's counsel misrepresented the facts at that discovery conference and that the plaintiff had sent the earliest, native (unredacted) version of the document to his attorney in September 2017.  The plaintiff had sent subsequent versions of the document, updated in preparation of litigation, to his attorney in April 2018 and June 2018.  Upon learning this information, the Magistrate Judge amended her ruling and ordered the plaintiff to produce the September 2017 version of the narrative in its native Word document format, but not the last two versions because they were determined to be made in anticipation of litigation.  The defendant maintained its objections to the Magistrate Judge's ruling as to the second and third iterations of the narrative.
Judge's Ruling
Judge Pratt noted that "Scott Hotel presents numerous arguments that were not made at the October 29, 2018 conference before the Magistrate Judge", but also noted that the defendant's objection briefing "treats the Court's review of the Magistrate Judge's decision as an opportunity for de novo presentation and review."  With regard to those arguments, Judge Pratt concluded that the presentation of arguments not raised before a magistrate judge is "clearly inappropriate" and stated that she "will disregard newly submitted arguments regarding waiver of work product protection and attorney-client privilege. 'To invoke schoolyard vernacular: no do-overs.'"
As for work product protection for the modifications performed to the document in anticipation of litigation, Judge Pratt stated that "[t]he mere fact that Kratzer recorded his thoughts in anticipation of litigation as modifications and additions to a pre-existing document instead of in a new document does not exclude those thoughts from work product protection."  Given "Scott Hotel's ability to depose Kratzer and access most of the content of the later versions of the narrative renders its [substantial need and undue hardship] arguments unpersuasive", Judge Pratt denied the defendant's Objection to the Magistrate Judge's decision.
So, what do you think?  Do you think that modification of a document previously ruled as not privileged could be considered privileged if it was done in anticipation of litigation?  Please let us know if any comments you might have or if you'd like to know more about a particular topic.

Case opinion link courtesy of eDiscovery Assistant.
Sponsor: This blog is sponsored by CloudNine, which is a data and legal discovery technology company with proven expertise in simplifying and automating the discovery of data for audits, investigations, and litigation. Used by legal and business customers worldwide including more than 50 of the top 250 Am Law firms and many of the world's leading corporations, CloudNine's eDiscovery automation software and services help customers gain insight and intelligence on electronic data.
Disclaimer: The views represented herein are exclusively the views of the author, and do not necessarily represent the views held by CloudNine. eDiscovery Daily is made available by CloudNine solely for educational purposes to provide general information about general eDiscovery principles and not to provide specific legal advice applicable to any particular circumstance. eDiscovery Daily should not be used as a substitute for competent legal advice from a lawyer you have retained and who has agreed to represent you.