Court Rejects Carpenter Argument for Third Party Subpoena of Google Subscriber Info: eDiscovery Case Law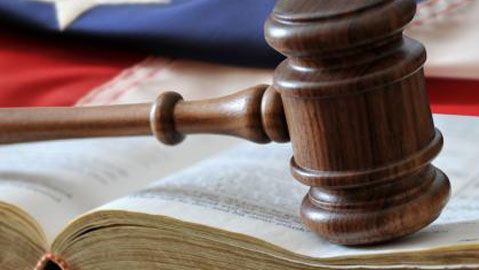 In U.S. v. Therrien, No. 2:18-cr-00085 (D. Vt. Mar. 13, 2019), Vermont District Judge Christina Reiss denied the defendant's motion to suppress evidence obtained via a subpoena of Google for subscriber information, rejecting the defendant's argument that the United States Supreme Court decision in Carpenter v. US forecloses the government's ability to obtain this type of data without a warrant.
Case Background
In this case related to a one count Indictment against the defendant that he knowingly transported child pornography, an order for eighty-five photograph prints was placed with an online company in February 2018.  An employee of the online company's outsource print provider informed the Federal Bureau of Investigations that it was concerned that some of the photographs may contain child pornography. Law enforcement subsequently discovered an e-mail address that was associated with the order.
A grand jury subpoena was issued in March 2018 to obtain subscriber information from Google pertaining to the account associated with the email address. In response, Google produced subscriber information, services utilized by the account, the date the account was created, the date and time of the last login, and the IP addresses associated with the account from December 6, 2017 through March 15, 2018. Asserting that law enforcement violated the Fourth Amendment in obtaining records from Google without a warrant, the defendant sought suppression of all evidence obtained pursuant to the grand jury subpoena, citing Carpenter v. US.
Judge's Ruling
While noting that, in Carpenter, the Supreme Court held that cell-site location information ("CSLI") was not subject to the third-party doctrine, Judge Reiss also noted that SCOTUS reasoned that "the notion that an individual has a reduced expectation of privacy in information knowingly shared with another" and that "reasoned that because there was no way for individuals possessing cell phones to avoid generating CSLI and because cell phones are now effectively a necessity of daily life, it was unreasonable to conclude that an individual voluntarily exposed CSLI information to a third party."
Judge Reiss also observed that "Since Carpenter, courts have held that IP address information and similar information still fell 'comfortably within the scope of the third-party doctrine' because '[t]hey had no bearing on any person's day-to-day movement' and '[the defendant] lacked a reasonable expectation of privacy in that information.'"  Judge Reis cited several cases, including United States v. Rosenow, 2018 WL 6064949, at * 11 (S.D. Cal. Nov. 20, 2018), which said "The Court concludes that Defendant had no reasonable expectation of privacy in the subscriber information and the IP log-in information Defendant voluntarily provided to the online service providers in order to establish and maintain his account."
As a result, Judge Reiss ruled as follows in denying the defendant's motion to suppress the evidence obtained:
"In this case, law enforcement obtained information that an account holder voluntarily turned over to Google. This information is squarely within the third-party doctrine and requires a different result than in Carpenter. As a result, Defendant did not possess a reasonable expectation of privacy in the information obtained by law enforcement."
So, what do you think?  Should people have a reasonable expectation of privacy for their email accounts in third party subpoenas?  Please let us know if any comments you might have or if you'd like to know more about a particular topic.
Case opinion link courtesy of eDiscovery Assistant.
Sponsor: This blog is sponsored by CloudNine, which is a data and legal discovery technology company with proven expertise in simplifying and automating the discovery of data for audits, investigations, and litigation. Used by legal and business customers worldwide including more than 50 of the top 250 Am Law firms and many of the world's leading corporations, CloudNine's eDiscovery automation software and services help customers gain insight and intelligence on electronic data.
Disclaimer: The views represented herein are exclusively the views of the author, and do not necessarily represent the views held by CloudNine. eDiscovery Daily is made available by CloudNine solely for educational purposes to provide general information about general eDiscovery principles and not to provide specific legal advice applicable to any particular circumstance. eDiscovery Daily should not be used as a substitute for competent legal advice from a lawyer you have retained and who has agreed to represent you.