Court Rules Decisively in Battle Between eDiscovery Providers Over Hired Sales Agents: eDiscovery Case Law
In a lawsuit filed by DTI against LDiscovery and four former sales agents of DTI who were hired by LDiscovery, claiming they misappropriated trade secrets, interfered with client relationships and breached their contracts, an opinion provided by New York District Judge Jed S. Rakoff last week detailed his rejection of all arguments by DTI that led to his denial of a motion for a preliminary injunction on June 16.
An article in Bloomberg Law (Judge Rakoff Shoots Down eDiscovery Trade Secrets Case, written by Gabe Friedberg) provides more information, noting that DTI filed its lawsuit in April against the four salesman (who had originally worked for Epiq prior to DTI's acquisition of Epiq) and LDiscovery, after they resigned from DTI in January.  As the opinion notes, "the Individual Defendants signed employment agreements with LDiscovery whereby they agreed to resign from DTI by no later than January 31, 2017…The agreements set forth that the Individual Defendants will then take a 'Sabbatical Year,' during which LDiscovery will "not request and the [Individual Defendants] will not provide, any work, information, or services purported to be restricted by the Epiq [Employment Agreements].""  According to the article, LDiscovery agreed to pay $5.1 million in total bonus payments to the four agents during the "sabbatical year" alone.
Among the contentions by DTI was that the Individual Defendants "have breached or are threatening to breach their nondisclosure covenants by improperly copying and retaining DTI's proprietary information" by failing to return two thumb drives in their possession, but Judge Rakoff concluded "that this was inadvertent rather than the result of a conspiracy" when forensic analysis failed to show either was used in copying files from DTI.  Another part of that contention was that one of the individual defendants had obtained an invoice spreadsheet from DTI, but Judge Rakoff determined that "DTI voluntarily forwarded the spreadsheet" to him to verify the accuracy of his commission checks and that, while that defendant forwarded it on to the other individual defendants so they could verify theirs as well, Judge Rakoff determined that there was no evidence that they had distributed it to any third parties, including LDiscovery.
DTI also contended that the Individual Defendants breached their employee non-solicitation clauses by jointly searching for new employment and also by allegedly soliciting two other DTI employees, but Judge Rakoff stated that agreement was "unenforceable insofar as it purports to prohibit at-will employees, who have yet to accept an offer of new employment, from "inducing" or even "encouraging" their coworkers to leave their present employer."  Judge Rakoff also stated this:
"To be sure, if DTI desires to prevent its employees from coordinating their resignations, it is free to hire them pursuant to term employment agreements. DTI, however, cannot use restrictive covenants to supply itself all the benefits of term agreements while simultaneously retaining the right to lay off its personnel whenever it so desires. This is not a proper purpose for such a restraint on free market competition."
With regard to DTI's claims that the Individual Defendants breached their client non-solicitation covenants, Judge Rakoff stated that the "Epiq Employment Agreements do not require the Individual Defendants to cease all contact with their clients following their departure from DTI" and referred to "a suggestion by defendant Kreger to grab lunch or for a particular client to call him" (with no testimony provided that the Individual Defendants had solicited those clients for business) as "innocuous".
As a result, Judge Rakoff dismissed the claims against LDiscovery and granted the individual defendants' motion to move the case to a private arbitration.
Having heard stories about what some companies will do to enforce non-compete agreements, including sending cease and desist letters for a variety of perceived breaches of those agreements, this is the first instance I can think of where eDiscovery providers disputed the scope and validity of those agreements in court.  Given the huge compensation numbers and the dispute between two heavyweights in the industry (both backed by private equity firms), I wouldn't be surprised to see more of these types of disputes in the future.  While I cannot dispute the impact of a successful sales person in obtaining clients in the first place, I would have thought that a company's software and/or services would be the primary factor in retaining those clients.  Silly me.
Bloomberg Law provides a link to the case docket where (if you're a subscriber), you can click a link to view the opinion.  It's an interesting and fascinating read.
So, what do you think?  How enforceable should non-compete agreements be?  As always, please share any comments you might have with us or let us know if you'd like to know more about a particular topic.
Also, if you're going to be in Houston on July 20, Women in eDiscovery (WiE) Houston Chapter, in partnership with South Texas College of Law, will be hosting the inaugural eDiscovery "Legal Technology Showcase & Conference" at South Texas College of Law in downtown Houston.  I will be participating as a panelist on the "State of the Industry" panel and my colleague, Karen, will be moderating the "Legal Operations and Litigation Support" panel.  Click here for more information about the conference, including how to register!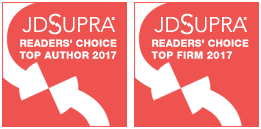 Disclaimer: The views represented herein are exclusively the views of the author, and do not necessarily represent the views held by CloudNine. eDiscovery Daily is made available by CloudNine solely for educational purposes to provide general information about general eDiscovery principles and not to provide specific legal advice applicable to any particular circumstance. eDiscovery Daily should not be used as a substitute for competent legal advice from a lawyer you have retained and who has agreed to represent you.