Court Rules on Dispute over Native File Format Production and Metadata: eDiscovery Case Law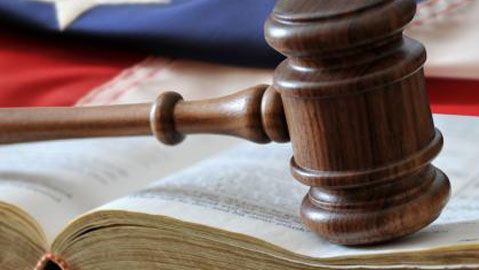 In Metlife Inv'rs. USA Ins. Co. v. Lindsey, No. 2:16-CV-97 (N.D. Ind. Oct. 25, 2018), Indiana Magistrate Judge John E. Martin granted the motion of the defendants/counter plaintiffs (defendants) to compel the plaintiff/counter-defendant (plaintiff) to produce all responsive documents in the form in which they are maintained in the usual course of business (i.e., native files with metadata) and also ordered the defendants to file an itemization of costs and fees, including attorney's fees, incurred in making the Motion to Compel.
Case Background
In this case where the plaintiff sought rescission of a life insurance policy issued to one of the defendants based on her alleged misrepresentations during the application process.  Throughout written discovery, the plaintiff generally produced documents in non-searchable PDF format, which it claimed is the "most usable format" appropriate for the information. The defendants repeatedly objected, arguing that the plaintiff was obligated to produce the documents as they are maintained in the normal course of business, i.e., in their "native" format.
The defendants identified several electronic platforms in which the plaintiff kept its documents in the usual course of business, but the plaintiff indicated that the additional data that the defendants would receive from production in native format was irrelevant, and claimed that it was not obliged to produce it, leading to the defendants' motion.
Judge's Ruling
Noting that "MetLife concedes that the method in which it produced the documents is not how they are kept 'in the usual course of business,' as required by Rule 34(b)(2)(E)(i)" and that MetLife "cites no authority showing that this satisfies its obligations under Rule 34", Judge Martin also stated that "MetLife's production was not consistent with what the parties discussed at the beginning of discovery. On July 28, 2016, the parties filed their Report of Parties' Planning Meeting, which stated: 'The parties anticipate making a preliminary production of ESI by hard copy…All ESI produced electronically will be produced in native format to the extent possible." (emphasis added). After MetLife made its initial production in response to Defendants' first requests for production, Defendants objected to the format of the documents, but MetLife apparently ignored the objections and continued to produce in PDF format."
Judge Martin also stated: "MetLife says that production in native format would not yield relevant information, because in its view the 'only remaining issue' in the case is whether it had a duty to investigate the information in the policy application prior to issuing it. However, MetLife has not shown that the requests fall outside of the legitimate scope of discovery… If the Court were to apply this standard, information about who accessed the application information – which might be visible in native form – could be relevant to whether that person should have investigated further."
As a result, Judge Martin granted the defendants' motion to compel the plaintiff to produce all responsive documents in native format and also ordered the defendants to file an itemization of costs and fees, including attorney's fees, incurred in making the Motion to Compel.  However, Judge Martin also said this:
"Finally, although Defendants are entitled to the previously produced documents in native form, the Court clarifies that they are not entitled to all metadata. Some of Defendants' filings could be interpreted to argue that Defendants are entitled to all metadata related to the documents previously produced. In general, metadata must be specifically requested in advance, and Defendants did not do that…While production in native format will inevitably result in the exchange of some metadata, Defendants are not entitled to all metadata generally, except to the extent it appears with the documents as kept in the usual course of business."
Hmmm…
So, what do you think?  Should metadata be requested in advance or does the request for "responsive documents in the form in which they are maintained in the usual course of business" assume the inclusion of metadata (assuming that involves production of native format documents)?  Please let us know if any comments you might have or if you'd like to know more about a particular topic.
Case opinion link courtesy of eDiscovery Assistant.
Sponsor: This blog is sponsored by CloudNine, which is a data and legal discovery technology company with proven expertise in simplifying and automating the discovery of data for audits, investigations, and litigation. Used by legal and business customers worldwide including more than 50 of the top 250 Am Law firms and many of the world's leading corporations, CloudNine's eDiscovery automation software and services help customers gain insight and intelligence on electronic data.
Disclaimer: The views represented herein are exclusively the views of the author, and do not necessarily represent the views held by CloudNine. eDiscovery Daily is made available by CloudNine solely for educational purposes to provide general information about general eDiscovery principles and not to provide specific legal advice applicable to any particular circumstance. eDiscovery Daily should not be used as a substitute for competent legal advice from a lawyer you have retained and who has agreed to represent you.