Court Rules on Status of "Functional Employee, Declines Sanctions as Premature: eDiscovery Case Law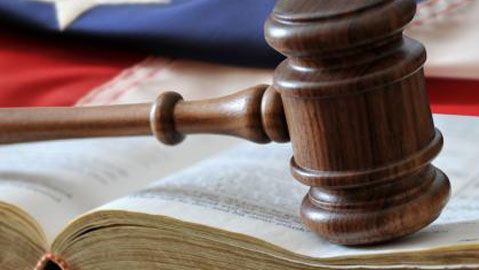 In Digital Mentor, Inc. v. Ovivo USA, LLC, No. 2:17-cv-01935-RAJ (W.D. Wash. Feb. 4, 2020), Washington District Judge Richard A. Jones granted in part and denied in part the defendant's motion to compel, ruling that the plaintiff had not shown that a consultant to the plaintiff met the criterion of being considered a "functional employee" for which all communications with the plaintiff could be considered privileged, but denying the defendant's request for preclusion sanctions, determining those to be "premature".
Case Background
In this case involving trademark and copyright infringement and breach of contract claims that the defendant created a "pirated" version of the plaintiff's product, the parties had a discovery dispute stemming from William Chastain's consulting role with the plaintiff.  The plaintiff claimed that Chastain was its "functional employee" and so his communications with the plaintiff were subject to attorney-client privilege or work product protection.  Chastain was purportedly involved in the negotiation, discussion and execution of the pertinent contracts and agreements at issue with the defendant, was a direct conduit of the plaintiff in the events leading up to this litigation and was never paid for his role and was never employed by the plaintiff.
The defendant disagreed, claiming that Chastain did not qualify as a "functional employee" and moved to compel the plaintiff to produce all documents relating to Chastain, including correspondence between Chastain, the plaintiff and/or its counsel; even documents identified DMI's privilege log.  The defendant also sought to prohibit the plaintiff from relying upon any documentation including or relating to Chastain and any testimony from, or referring to, Chastain during hearings or trial and also sought reasonable fees and expenses in bringing the motion.
Judge's Ruling
Noting that "as one district court indicates, 'the dispositive question is the consultant's relationship to the company and whether by virtue of that relationship [s]he possesses information about the company that would assist the company's attorneys in rendering legal advice'", Judge Jones stated: "When answered in the affirmative, the consultant is 'in all relevant respects the functional equivalent of an employee' and communications between corporate counsel and the consultant may be covered under attorney-client privilege."
But, Judge Jones continued: "On the record presented, DMI has not shown that Chastain's involvement meets this criterion. There is no documentation of Chastain's duties vis-à-vis DMI or its corporate counsel, nor does the record demonstrate that Chastain had specialized knowledge such that counsel would rely on him to facilitate legal advice for the company…There is also little to indicate that communications between Chastain and DMI's counsel were primarily of a legal, as opposed to a business, nature…Having found that DMI has not met its burden, the Court GRANTS Ovivo's motion to the extent documents are only being withheld on this basis of privilege. Having found the 'functional employee' requirements not met, the Court will not analyze Ovivo's claims of waiver."
However, considering preclusion sanctions based on the defendant's claim that Chastain destroyed relevant documents because (as the plaintiff stated) he "does not keep any emails and/or documentation as he has been a victim of corporate theft and hacking incidents in the past", Judge Jones stated: "The Court cannot impose sanctions based on Ovivo's allegations under Rule 37. Sanctions under Rule 37 are allowed only against a party that disobeys a court issued discovery order. However, the court's inherent authority to impose sanctions for the wrongful destruction of evidence includes the power to exclude evidence that, given the spoliation, would 'unfairly prejudice an opposing party.'…Although Chastain's purported email practices seem particularly dubious, the Court agrees with DMI that Ovivo's request for preclusion sanctions is premature. Ovivo has not presented any evidence in support of its spoliation theory other than Chastain's failure to produce documents in response to its subpoena…Without evidence about what was purportedly destroyed, when it occurred, what extent DMI had any involvement, and any resulting prejudice, preclusion sanctions are inappropriate. The Court also declines to award attorney's fees related to this motion."
So, what do you think?  Is it premature to consider sanctions if the party acknowledges destroying relevant documents?  Please let us know if any comments you might have or if you'd like to know more about a particular topic.

Case opinion link courtesy of eDiscovery Assistant.
Sponsor: This blog is sponsored by CloudNine, which is a data and legal discovery technology company with proven expertise in simplifying and automating the discovery of data for audits, investigations, and litigation. Used by legal and business customers worldwide including more than 50 of the top 250 Am Law firms and many of the world's leading corporations, CloudNine's eDiscovery automation software and services help customers gain insight and intelligence on electronic data.
Disclaimer: The views represented herein are exclusively the views of the author, and do not necessarily represent the views held by CloudNine. eDiscovery Daily is made available by CloudNine solely for educational purposes to provide general information about general eDiscovery principles and not to provide specific legal advice applicable to any particular circumstance. eDiscovery Daily should not be used as a substitute for competent legal advice from a lawyer you have retained and who has agreed to represent you.