Court Vacates Order Requiring Defendant to Review and Produce as Much as Three Million Emails: eDiscovery Case Law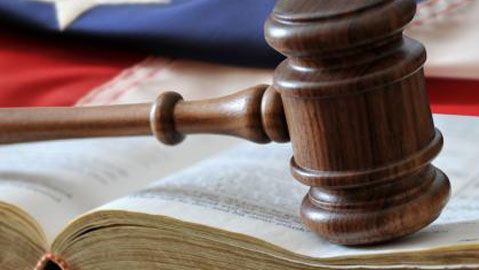 As we approach "case week" in a couple of weeks and our webcast on Key eDiscovery Case Law Review for the First Half of 2018 on Wednesday, July 25th, we're catching up on a handful of cases from earlier this year.  Enjoy!
In Nece v. Quicken Loans, Inc., No. 8:16-cv-2605-T-23CPT. (M.D. Fla. Feb. 27, 2018), Florida District Judge Steven D. Merryday sustained the defendant's objection to an order requiring the defendant to produce all documentation related to do-not-call requests received between September 2012 and June 2013 and also required the plaintiff to move for class certification by April 13.
Case Background
In this case involving a dozen calls to an individual who had placed her number on the national do-not-call registry but had inquired about a mortgage from the defendant, the plaintiff sued the defendant for calling with an artificial or prerecorded voice, for calling a number on the national do-not-call registry (a violation of 47 C.F.R. § 64.1200(c)), and for calling the plaintiff before "institut[ing]" several procedures required by a Telephone Consumer Protection Act (TCPA) regulation.  The court eventually granted summary judgment on the first two claims, but denied summary judgment on the Section 64.1200(c) claim because of "two predominant disputes of material fact."
The plaintiff had originally all documentation related to requests received by the defendant requesting that it not contact (or revoking consent to contact) consumers, even though the TCPA contains a four-year limitation for documentation requested.  The defendant objected for several reasons, including the burden and the relevance of the plaintiff's requests, stating that the requests require collecting and reviewing at least three million e-mails, a review that might cost millions of dollars.  Nonetheless, on May 5, 2017, the magistrate judge partially granted the plaintiff's motion to compel, calling the plaintiff's requests "overly broad and disproportionate to Plaintiff's needs at this stage of the proceedings", but also "not wholly irrelevant to Plaintiff's allegations" and ordered the documentation to be provided for the period between September 2012 and June 2013.  The magistrate judge also denied the defendant's quick motion for clarification or reconsideration of the May 5 order, even after the defendant indicated that compliance would require dozens of employees to spend months on document review and would cost at least hundreds of thousands of dollars.  The defendant objected to both orders, arguing that it had "already produced 12,000-plus pages of records relating to 450,000 phone numbers and individuals," and that complying with the order "might require 15,000 hours of a Quicken employee's or of outside counsel's time."
Judge's Ruling
In ruling on the defendant's objection, Judge Merryday stated: "For too long, Nece has avoided confronting the reality that individualized issues often predominate in putative TCPA class actions involving a dispute about consent or the revocation of consent…The resolution of Nece's claim will require the jury to parse Nece's words and to determine when Nece revoked consent to a call. As the February 14 order explains, several 'unique' or idiosyncratic facts (including the phrasing of Nece's comments and Nece's repeated submissions) contribute to the determination whether Quicken stopped calling Nece within a reasonable time. In this circumstance, Nece's class-discovery requests impose on Quicken a burden disproportional to the needs of this action. Because the May 5 order clearly erred by requiring Quicken to respond to the requests, Quicken's objection (Doc. 77) is SUSTAINED, and the May 5 order is VACATED to the extent the May 5 order conflicts with this order."
As for the plaintiff's request to extend the deadline for class certification, Judge Merryday stated: "Class-certification discovery remained available to Nece for eleven months. In that time, Nece 'propounded [sixty-one] requests for production, [ten] interrogatories, and [twenty-five] requests for admission.'…Quicken provided more than ten-thousand records about the putative class."  However, Judge Merryday allowed the plaintiff to move for class certification by April 13, 2018 (earlier than the plaintiff requested date of August 16, 2018), even though the local rule deadline to do so was December 7, 2016.
So, what do you think?  Should the magistrate judge's order have been vacated?  Please share any comments you might have or if you'd like to know more about a particular topic.
Case opinion link courtesy of eDiscovery Assistant.
Sponsor: This blog is sponsored by CloudNine, which is a data and legal discovery technology company with proven expertise in simplifying and automating the discovery of data for audits, investigations, and litigation. Used by legal and business customers worldwide including more than 50 of the top 250 Am Law firms and many of the world's leading corporations, CloudNine's eDiscovery automation software and services help customers gain insight and intelligence on electronic data.
Disclaimer: The views represented herein are exclusively the views of the author, and do not necessarily represent the views held by CloudNine. eDiscovery Daily is made available by CloudNine solely for educational purposes to provide general information about general eDiscovery principles and not to provide specific legal advice applicable to any particular circumstance. eDiscovery Daily should not be used as a substitute for competent legal advice from a lawyer you have retained and who has agreed to represent you.