Here are Some More Up to Date Fun Facts on Big Data: eDiscovery Trends
For many of the webcasts that we've conducted at CloudNine this year, we've noted several big data fun facts that illustrate the challenges that many organizations face in managing increasing volumes of data.  But several of those facts are three years old.  So, we thought it would be fun to take a look at some more up to date facts about big data that you can share with your family at your annual Thanksgiving gathering!
It was just a little over three years ago that we shared these fun facts with you, courtesy of Bernard Marr.  Here are some of my favorite facts from that article back then:
Here are some of the more recent facts, again from Bernard Marr.  They may be dated April 2016 (OK, they're not completely up to date), but they're still interesting:
As always, we've provided the links to enable you to check out the source of each interesting big data stat.  One thing is certain about the growth of big data in the world today – the extent to which it's growing will continue to be amazing!
So, what do you think?  What is your organization doing to combat increasing volumes of data?  Please share any comments you might have or if you'd like to know more about a particular topic.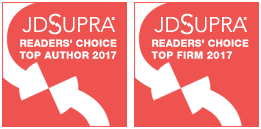 Image Copyright © Dilbert.com
Disclaimer: The views represented herein are exclusively the views of the author, and do not necessarily represent the views held by CloudNine. eDiscovery Daily is made available by CloudNine solely for educational purposes to provide general information about general eDiscovery principles and not to provide specific legal advice applicable to any particular circumstance. eDiscovery Daily should not be used as a substitute for competent legal advice from a lawyer you have retained and who has agreed to represent you.