Defendant Sanctioned for "Deliberately" Altering a Skype Communication: eDiscovery Case Law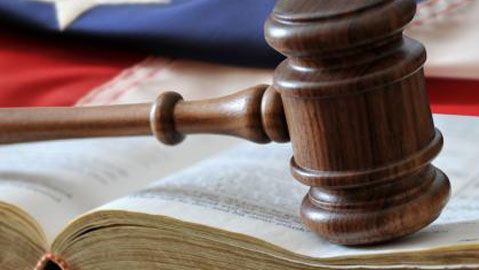 In GoPro, Inc. v. 360Heros, Inc., No. 16-cv-01944-SI (N.D. Cal. March 30, 2018), California District Judge Susan Illston denied the plaintiff's motion for summary judgment and denied the defendant's motion in limine to exclude the testimony of the plaintiff's forensic analysis expert, but granted (in part) the plaintiff's motion for partial terminating sanctions against the defendant for forging evidence in two Skype conversations, opting for an adverse inference instruction sanction and reimbursement of expenses related to forensic analysis and testimony instead of the terminating sanctions sought.
But first, this week's eDiscovery Tech Tip of the Week is about Saving Searches.  Documentation is a key component of a sound discovery process. The ability to automatically save the searches that you have performed not only saves time in retrieving those documents later, but it also helps document the process for performing searches should you have to defend your approach in court.  Saving searches is just one component of an overall program for documenting your approach in eDiscovery.
To see an example of how Saving Searches is conducted using our CloudNine platform, click here (requires BrightTalk account, which is free).
Case Background
In this case regarding federal and state trademark infringement and unfair competition, the defendant (in November 2016) produced to the plaintiff two emails (in a single PDF format) containing the transcript of two 2014 Skype conversations between representatives of the plaintiff and defendant where . In the Skype conversations as produced by the defendant, the plaintiff referenced the term "abyss" twice (the parties had a dispute over plaintiff's ABYSS mark).
At his deposition, the defendant representative testified under oath that the PDF document was a true and correct copy of the Skype conversation, stating that he had copied and pasted the Skype conversation into an email, and then sent it to himself. He claimed the only alteration he made to the document was to highlight the two lines of conversation containing the word "abyss". In response to the plaintiff's request for the Skype files in their native form, the defendant representative claimed the original Skype conversation was no longer available to him.
As part of its investigation into the defendant's claims, the plaintiff accessed equipment containing its end of the Skype conversation and its Skype records did not contain the two highlighted lines referencing "abyss." To confirm their findings, GoPro retained a forensic expert (Derek Duarte of Blackstone Discovery) to conduct a forensic analysis, which determined that it's representative's imaged Skype database did not contain the two highlighted lines referencing "abyss", leading to the motion for partial terminating sanctions.  In response, the defendant claimed that the expert's results were unverifiable and unreliable because he could not verify that the data on the hard drive contained the same data as it did in 2014.
Judge's Ruling
In ruling on the motion, Judge Illston ruled, as follows:
"The Court is not persuaded by defendant's explanation of the suspect document, and concludes on the present record that defendant deliberately altered it in an effort to strengthen its legal position with respect the ABYSS mark. GoPro argues it has been prejudiced because as part of its investigation into 360Heros' prior use defense, GoPro incurred various expenditures, including having to locate and hire an expert to forensically investigate the Skype chat. Sanctions less drastic than terminating sanctions are available to remedy any potential prejudice to GoPro. Accordingly, the Court finds that sanctions are warranted, and that the appropriate sanctions in this case are twofold: (1) an adverse inference instruction at trial, related to Mr. Kintner's conduct; and (2) reimbursement to GoPro of the costs incurred in retaining Mr. Duarte, including expenses paid to Mr. Duarte and the cost of attorney time required to locate and retain Mr. Duarte. Plaintiff shall submit its statement of costs so incurred in a sworn document to be filed no later than April 13, 2018."
Judge Illston also denied the plaintiff's motion for summary judgment, finding that "defendant raises material issues of fact as to numerous of the factors".  She also denied the defendant's motion in limine to exclude the testimony of the plaintiff's forensic analysis expert, but Judge Illston found the expert to be "qualified to testify on these matters" and that his proposed testimony was "directly relevant to the authenticity of the disputed Skype conversation."
So, what do you think?  Did the judge go far enough with her sanctions?  Please share any comments you might have or if you'd like to know more about a particular topic.
Case opinion link courtesy of eDiscovery Assistant.
Sponsor: This blog is sponsored by CloudNine, which is a data and legal discovery technology company with proven expertise in simplifying and automating the discovery of data for audits, investigations, and litigation. Used by legal and business customers worldwide including more than 50 of the top 250 Am Law firms and many of the world's leading corporations, CloudNine's eDiscovery automation software and services help customers gain insight and intelligence on electronic data.
Disclaimer: The views represented herein are exclusively the views of the author, and do not necessarily represent the views held by CloudNine. eDiscovery Daily is made available by CloudNine solely for educational purposes to provide general information about general eDiscovery principles and not to provide specific legal advice applicable to any particular circumstance. eDiscovery Daily should not be used as a substitute for competent legal advice from a lawyer you have retained and who has agreed to represent you.