ESI, ROT, and LBJ – Thoughts on Data Management While Visiting the Lyndon Johnson Presidential Library: eDiscovery Trends
Editor's Note: If you love to read blogs about eDiscovery, you've undoubtedly read posts and articles by Jim Gill.  So, we're excited to have Jim providing some guest posts for eDiscovery Daily!  Jim's writing about eDiscovery and Data Management has been twice recognized with JD Supra Reader's Choice Awards and he holds an MFA in Creative Writing from Southern Illinois University, Carbondale.  Before working in eDiscovery, Jim taught college writing at a number of institutions and his creative work has been published in numerous national literary journals, as well as being nominated for a Pushcart Prize.
Jim's post below highlights the importance of information governance and the need for data discovery to manage increasing volumes of data (as we discussed during this webcast last month).  For more information on how CloudNine helps organizations with data discovery, contact us at info@cloudnine.com.
But first, this week's eDiscovery Tech Tip of the Week is about Issuing a Timely Legal Hold.  Without a doubt, the most frequent type of case we've covered on the eDiscovery Daily blog has had to do with sanctions for spoliation of ESI.  Often, the risk of spoliation of ESI can be minimized simply by issuing a properly documented legal hold, which can go a long way in showing due diligence efforts to meet your duty to preserve.  It's also important to understand that the duty to preserve begins when there is a reasonable expectation of litigation, which can sometimes be well before a case is actually filed.  For example, if a terminated employee (who feels that he or she was wrongly terminated) says something like "I'm going to sue you, you'll be hearing from my lawyer", your duty to preserve responsive ESI related to their employment and termination may begin then, not when the case is actually filed.  Here's a famous example of a case where a company failed to meet its duty to preserve.
The good news is that the process of issuing a legal hold today can be largely automated.  To see an example of how Issuing a Legal Hold is conducted using our CloudNine platform, click here (requires BrightTalk account, which is free).
—————————————————
A few weeks ago, I took a road trip from Oregon to Austin, Texas as a way to ring in the new year. A friend met me there, and one of the things we'd hoped to do (besides listen to a lot of live music) was visit the LBJ Presidential Library housed at the University of Texas campus. As the man at the information desk said with a smile, "In Texas, we like to do things a little bigger and a little better," before explaining that the other presidential libraries keep all the documents created during a presidency, but with Lyndon Johnson, the library contains not only documents from his presidency, but from his entire time in public service.
From the 4th floor mezzanine, you can see the upper floors of the library through glass — Five through Nine contain Johnson's documents — five floors of paper documents, that may be historically significant and valuable to researchers. The library houses more than 45 million pages, including an extensive audiovisual collection and more than 650,000 photos and 5,000 hours of recordings.  Which made me think of the state of data creation, management, storage, and security in the corporate world today.
We've all read various stats on the exponential growth of Electronically Stored Information (ESI), that basically more data is created every two years than all of the data created up to that point in history. It's a daunting notion. Which means corporations and other organizations need to get serious about data management.
From a legal standpoint, attorneys tend to be very risk averse, and in the name of defensibility, tend to take on a "save everything" approach to data. And a few years ago, this may have been the best approach. But now, with more secure cloud-based information governance and eDiscovery solutions, companies can quickly map and analyze their data landscape and decide what is absolutely necessary to keep, and what can be deleted without affecting defensibility should litigation arise.
In 2016, a study by Veritas found that as much as 85% of ESI is Redundant, Obsolete, or Trivial (ROT). If you think of the image of the five floors of documents at the Johnson Library, that means four of those floors (and part of the fifth) would be filled with duplicates, things that didn't relate to Johnson's tenure as a public servant, or grocery lists scribbled on napkins. A Fortune 500 company in 2018 might create five floors worth of data every year (or more!), most of it ROT.
The consequences of poor data management are wide ranging: storage costs; security risks should there be a data leak; eDiscovery costs, particularly surrounding collection and review; etc. Which is why automating and integrating both data discovery and analysis with eDiscovery tools is vital for any organization so that the concerns of all stakeholders (Legal, IT, and Business Units) are covered.
So, unless you're a presidential library, whose sole purpose is to keep everything, it might be time to consider the state of your organization's data and move toward a more secure, defensible, and cost-effective approach.
So, what do you think?  How does your organization keep ROT at bay?  Please share any comments you might have with us or let us know if you'd like to know more about a particular topic.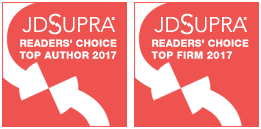 Sponsor: This blog is sponsored by CloudNine, which is a data and legal discovery technology company with proven expertise in simplifying and automating the discovery of data for audits, investigations, and litigation. Used by legal and business customers worldwide including more than 50 of the top 250 Am Law firms and many of the world's leading corporations, CloudNine's eDiscovery automation software and services help customers gain insight and intelligence on electronic data.
Disclaimer: The views represented herein are exclusively the views of the author, and do not necessarily represent the views held by CloudNine. eDiscovery Daily is made available by CloudNine solely for educational purposes to provide general information about general eDiscovery principles and not to provide specific legal advice applicable to any particular circumstance. eDiscovery Daily should not be used as a substitute for competent legal advice from a lawyer you have retained and who has agreed to represent you.