For the Fifth Year, Florida is the Place to Be for eDiscovery Education: eDiscovery Trends
The fifth annual University of Florida E-Discovery Conference is coming up one week from today, on March 30, and you can attend even if you don't plan to be in the state of Florida on that day.
Not surprisingly, given the new technology CLE requirement in Florida, the focus of the conference this year is competence in 2017.  As the conference site notes, it's "no longer your grandfather's e-discovery (circa 2005). There are exciting new e-discovery tools, new offerings and huge new challenges against a backdrop of increasing demands for competence by judicial officials."
Notable speakers include Craig Ball, George Socha of BDO Consulting, David Horrigan of kCura, Ralph Losey of Jackson Lewis, Mary Mack of ACEDS, Kenya Dixon of the FTC, Corey Lee of Hunton & Williams and Sonya Strnad from Holland & Knight.  Not to mention a number of federal and state judges, including U.S. Magistrates William Matthewman, Anthony Porcelli, and Gary Jones, Florida Circuit Court Judge Meenu Sasser, and retired Florida Circuit Court Judge Ralph Artigliere.
The conference includes topics ranging from cloud/social media/mobile devices preservation to collections on a budget to meet and confer to defending your keyword search.  The use of artificial intelligence for document review is explored, as well as efficient and reliable document review using contemporary tools.  The day ends with a judicial panel where federal and state judges discuss what they now expect from clients and attorneys.  A link to the Agenda is here.
For the first time, the University of Florida Levin College of Law is also sponsoring an E-Discovery CareerFest to respond to the growing interest of University of Florida law students in exploring career paths that involve electronic discovery and data analytic skills.  The CareerFest will be conducted the day before the main conference, Wednesday, March 29, from 3:00 to 5:30PM ET.
The 2017 UF Law E-Discovery Conference has been approved for 6 General, 6 Technology and 1 Ethics CLE credits by the Florida Bar.  If you plan to attend in person, the event will once again take place at the University of Florida Levin College of Law campus.  But, if you can't attend in person, the event will also (once again) be streamed online.
The conference costs $199 to attend in person or $99 to attend via livestream.  Members of the 8th Judicial Circuit Bar Association, ACEDS and Friends of the conference are eligible to receive a discounted rate.  The conference is free to attend in person or via livestream to all employees of federal and state government agencies, judges and judicial staff, students, and academics.  To register for the conference, click on the "Register Now" link on the conference web site here.
So, what do you think?  Are you attending the conference?  Please share any comments you might have or if you'd like to know more about a particular topic.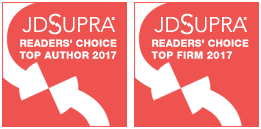 Disclaimer: The views represented herein are exclusively the views of the author, and do not necessarily represent the views held by CloudNine. eDiscovery Daily is made available by CloudNine solely for educational purposes to provide general information about general eDiscovery principles and not to provide specific legal advice applicable to any particular circumstance. eDiscovery Daily should not be used as a substitute for competent legal advice from a lawyer you have retained and who has agreed to represent you.