Florida Has a New eDiscovery Checklist: eDiscovery Best Practices
One of the best things about speaking at The Master's Conference is that you get to see other great sessions and presentations as well.  During the Orlando event earlier this week, one of the sessions was presented by Ralph Losey, a regular thought leader interviewee on this blog, who discussed revisions and amendments to a notable Local Rule on Pretrial Procedure in Civil Actions.  Those amendments include an excellent new 33 point eDiscovery checklist.
As Ralph discussed during the session and covered on his excellent E-Discovery Team® blog here (side note: you've got to love any blog post with two pictures of Milton from Office Space), the United States District Court for the Southern District Court of Florida is now revising its Local Rule 16.1 on Pretrial Procedure in Civil Actions (here's a link to the Local Rules with the revisions, including the Administrative Order regarding the amended Rules).  The amendments will go into effect on December 1, 2017.  As Ralph noted, the main revision in the local rules is the addition of a new subsection (K) under 16.1(b)(2) Conference Report that lists what must be included in the attorneys' report:
(K) any issues about: (i) disclosure, discovery, or preservation of electronically stored information, including the form or forms in which it should be produced; (ii) claims of privilege or of protection as trial-preparation materials, including — if the parties agree on a procedure to assert those claims after production — whether to ask the court to include their agreement in an order under Federal Rule of Evidence 502: and (iii) when the parties have agreed to use the ESI Checklist available on the Court's website (www.flsd.uscourts.gov), matters enumerated on the ESI Checklist;
Ralph calls the rule revision and checklist a "fine addition" to the local rules, indicating that his only complaint is that the rule change doesn't go far enough on Federal Rule of Evidence 502 and Rule 502(d) orders for non-waiver of privilege (which we've covered several times on this blog, most recently here).  His only criticism of the checklist is its use of non-descript bullet points, instead of numbering.  So, Ralph in his blog post and also in a handout from this week's session, changed the bullet points to Roman numeral letters for easier referencing.  He also provided comments regarding each of the items (in blue italics, so they're easily distinguishable).
With that in mind, here are the eight categories contained within the ESI checklist (number of items in each section in parentheses):
I. Preservation (7 items)
II. Liaison (1 item)
III. Informal Discovery About Location and Types of Systems (4 items)
IV. Proportionality and Costs (6 items)
V. Search (2 items)
VI. Phasing (6 items)
VII. Production (4 items)
VIII. Privilege (3 items)
A couple of the most notable categories is the idea of having an eDiscovery liaison for each party (which I think is a great way to help ensure a smooth discovery process) and the option and approach of conducting discovery in phases (which is also a great idea to help prioritize production of ESI and keep the process moving forward).
Regardless, it's a great resource and guide, whether you're in Florida or not.  A copy of the checklist (again, with Ralph's comments) can be found here.
So, what do you think?  Do you use a checklist to guide you through the discovery process? As always, please share any comments you might have or if you'd like to know more about a particular topic.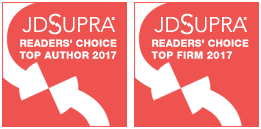 Disclaimer: The views represented herein are exclusively the views of the author, and do not necessarily represent the views held by CloudNine. eDiscovery Daily is made available by CloudNine solely for educational purposes to provide general information about general eDiscovery principles and not to provide specific legal advice applicable to any particular circumstance. eDiscovery Daily should not be used as a substitute for competent legal advice from a lawyer you have retained and who has agreed to represent you.