Former Football Players Sanctioned for Failure to Produce: eDiscovery Case Law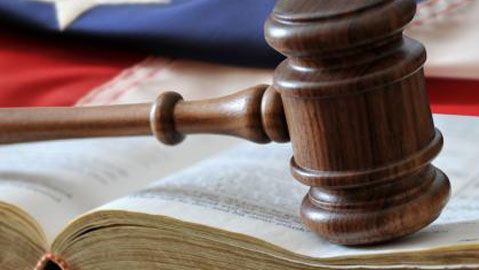 In Michael E. Davis, et al. v. Electronic Arts, Inc., No. 10-cv-03328-RS, (N.D. Cal., April 3, 2018), California Magistrate Judge Donna M. Ryu ruled that the plaintiff's failure to fully comply with the discovery requests by the defendant were sanctionable under FRCP Rule 37, which states, "Such sanctions may include ordering a party to pay the reasonable expenses, including attorneys' fees, caused by its failure to comply with the order or rule."
Case Background
Three former NFL players claimed that Electronic Arts (EA) used their likenesses in the Madden NFL videogame series without authorization. In July 2017, EA moved to compel plaintiffs to provide further responses to discovery, and the court ordered the parties to meet and confer regarding the disputes set forth in the letters and to file joint letters regarding any remaining disputes. After a hearing, the Court granted in part EA's motions to compel further responses to requests for the production of documents ("RFPs"), interrogatories, and requests for admission ("RFA"), setting a deadline for response on September 28, 2017.
A day after the deadline, the plaintiffs responded by saying they had, "engaged in a reasonable and diligent search" but found no responsive documents to certain requests. The plaintiffs also said the requested privilege log was rendered unusable due to a computer error even though both the plaintiffs and the plaintiffs' attorney had stated in an earlier hearing that they had regular communications via email regarding the case.
EA requested sanctions of $45,000 against the plaintiffs under Rule 37. However, the billing records EA provided to the court did not segregate the fees by task or category, which makes it difficult to evaluate the reasonableness of the time expended, or to calculate precise sums that should be allowed or disallowed. But even with the problems with EA's billing records, it was clear that EA incurred substantial attorneys' fees in attempting to obtain plaintiffs' compliance and seeking court intervention.
Judge's Ruling
Given the inconsistencies between counsel and plaintiffs' statements about communications regarding this litigation, Judge Ryu expressed concern about the adequacy of the plaintiffs' search for responsive documents and ordered them to "search thoroughly all . . . email, going all the way back, for communications between [Plaintiffs] and other people who are not lawyers about this case."
Judge Ryu also ruled that the plaintiffs' response to the defendant's discovery request was deficient and found monetary sanctions appropriate in this case, in addition to the evidentiary sanctions, as their conduct forced EA and the court to continue to expend significant resources to address plaintiffs' failure to meet its discovery obligations and provide basic discovery.
"A sanction of $25,000 is justified in these circumstances and acknowledges that this amount represents a significant discount from the actual attorneys' fees incurred by EA as a result of plaintiffs' counsel's actions. The court finds that $25,000, coupled with the evidentiary consequences set forth above, are an appropriate sanction here."
So, what do you think?  Was the ruling correct or were sanctions unwarranted in this case?  Please share any comments you might have or if you'd like to know more about a particular topic.
Case opinion link courtesy of eDiscovery Assistant.
Sponsor: This blog is sponsored by CloudNine, which is a data and legal discovery technology company with proven expertise in simplifying and automating the discovery of data for audits, investigations, and litigation. Used by legal and business customers worldwide including more than 50 of the top 250 Am Law firms and many of the world's leading corporations, CloudNine's eDiscovery automation software and services help customers gain insight and intelligence on electronic data.
Disclaimer: The views represented herein are exclusively the views of the author, and do not necessarily represent the views held by CloudNine. eDiscovery Daily is made available by CloudNine solely for educational purposes to provide general information about general eDiscovery principles and not to provide specific legal advice applicable to any particular circumstance. eDiscovery Daily should not be used as a substitute for competent legal advice from a lawyer you have retained and who has agreed to represent you.