In Lawsuit Over Prince Music, Court Grants Monetary But Not Adverse Inference Sanctions (Yet): eDiscovery Case Law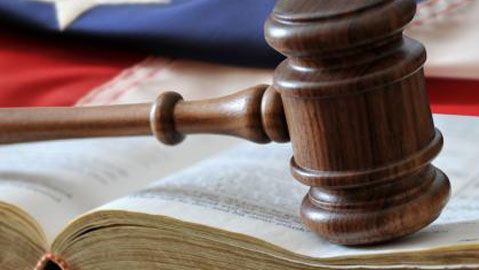 In Paisley Park Enter., Inc. v. Boxill, No. 17-cv-1212 (WMW/TNL), (D. Minn. Mar. 5, 2019), Minnesota Magistrate Judge Tony N. Leung granted in part the plaintiffs' Motion for Sanctions Due to Spoliation of Evidence, ordering the Rogue Music Alliance ("RMA") Defendants to pay reasonable expenses, including attorney's fees and costs, that Plaintiffs incurred as a result of the RMA Defendants' "misconduct", and also ordered the RMA Defendants to pay into the Court a fine of $10,000, but chose to defer consideration of adverse inference instruction sanctions to a later date, closer to trial.
Case Background
In this infringement case involving release of previously unreleased music by the late artist Prince, the estate of Prince filed suit against George Ian Boxill, a sound engineer who worked with Prince and allegedly took tracks of certain songs that he worked on with Prince in April 2017, as well as RMA and Deliverance, LLC.  The plaintiffs subsequently added David Staley and Gabriel Solomon Wilson (principals of RMA and Deliverance) and two law firms in June 2018 to the lawsuit.
In December 2017, after Plaintiffs filed their first amended complaint, they, RMA, Deliverance, and Boxill, stipulated to certain protocols regarding the discovery of ESI in which the parties indicated that they had taken "reasonable steps to preserve reasonably accessible sources of ESI."  The Court then issued its pretrial scheduling order in January 2018, directing the parties to preserve "all electronic documents that bear on any claims, defenses, or the subject matter of this lawsuit."
During discovery, the plaintiffs received a third-party production of documents from a public relations firm that the defendants had hired which included text messages that Wilson sent to an employee of the public relations firm. The plaintiffs then filed a motion to compel discovery from RMA, seeking production of text messages that Staley and Wilson sent to each other and third parties and the Court ordered the defendants to produce all responsive text messages on July 19, 2018.  During a meet and confer in September 2018, counsel for Wilson, Staley, RMA and Deliverance indicated that they could not produce responsive text messages because they had not preserved their text messages, indicating that text messages had not been preserved because Staley and Wilson did not disengage the auto-delete function on their phones and because Staley had wiped and discarded his phone in October 2017 and Wilson had wiped and discarded his phone in January 2018 and then wiped and discard his new phone in May 2018.  No back-up data existed for either phone, leading to the plaintiffs' motion for sanctions under Rule 37(e)(1), 37(e)(2) and 37(b)(2)(A).
Judge's Ruling
With regard to the defendants' duty to preserve, Judge Leung ruled that "the duty to preserve evidence arose no later than February 11, 2017, when Staley sent an e-mail regarding his plans to release the music at issue here. In that e-mail, Staley acknowledged the riskiness of his and RMA's position and indicated that the Prince Estate could challenge their actions. Staley referred specifically to the possibility of litigation in that e-mail, noting that RMA was not concerned by a lawsuit because it had been indemnified by Boxill. It is apparent, based on this letter, that the RMA Defendants anticipated litigation following their release of the Prince music."
With regard to whether the defendants took reasonable steps to preserve relevant ESI, Judge Leung noted that "It takes, at most, only a few minutes to disengage the auto-delete function on a cell phone" and stated "Failure to follow the simple steps detailed above alone is sufficient to show that Defendants acted unreasonably."  He then added:
"But that is not all the RMA Defendants did and did not do. Most troubling of all, they wiped and destroyed their phones after Deliverance and RMA had been sued, and, in the second instance for Wilson, after the Court ordered the parties to preserve all relevant electronic information, after the parties had entered into an agreement regarding the preservation and production of ESI, and after Plaintiffs had sent Defendants a letter alerting them to the fact they needed to produce their text messages. As Plaintiffs note, had Staley and Wilson not destroyed their phones, it is possible that Plaintiffs might have been able to recover the missing text messages by use of the "cloud" function or through consultation with a software expert. But the content will never be known because of Staley and Wilson's intentional acts. The RMA Defendants' failure to even consider whether Staley and Wilson's phones might have discoverable information before destroying them was completely unreasonable. This is even more egregious because litigation had already commenced."
Judge Leung rejected several arguments from the defendants as to why their decision not to preserve text messages was reasonable, including the claim that "they could not possibly be expected to know that they should preserve text messages", stating "None of these arguments is persuasive".  Judge Leung also found that "There is no doubt that Plaintiffs are prejudiced by the loss of the text messages."  But, with regard to the adverse inference sanctions sought by the plaintiffs, he also said that "given the fact that discovery is still on-going, the record is not yet closed, and the case is still some time from trial, the Court believes it more appropriate to defer consideration of those sanctions to a later date, closer to trial".  He did, however, order the RMA Defendants to "pay reasonable expenses, including attorney's fees and costs, that Plaintiffs incurred as a result of the RMA Defendants' misconduct" and also ordered the RMA Defendants to pay into the Court a fine of $10,000.
So, what do you think?  Should the defendants have received the adverse inference sanction as well?  Please let us know if any comments you might have or if you'd like to know more about a particular topic.
For more info on this ruling, check out Ralph Losey's e-Discovery Team® blog here.
Case opinion link courtesy of eDiscovery Assistant.
Sponsor: This blog is sponsored by CloudNine, which is a data and legal discovery technology company with proven expertise in simplifying and automating the discovery of data for audits, investigations, and litigation. Used by legal and business customers worldwide including more than 50 of the top 250 Am Law firms and many of the world's leading corporations, CloudNine's eDiscovery automation software and services help customers gain insight and intelligence on electronic data.
Disclaimer: The views represented herein are exclusively the views of the author, and do not necessarily represent the views held by CloudNine. eDiscovery Daily is made available by CloudNine solely for educational purposes to provide general information about general eDiscovery principles and not to provide specific legal advice applicable to any particular circumstance. eDiscovery Daily should not be used as a substitute for competent legal advice from a lawyer you have retained and who has agreed to represent you.