In No Small Ruling, Court Takes Defendant to Task for Discovery Violations: eDiscovery Case Law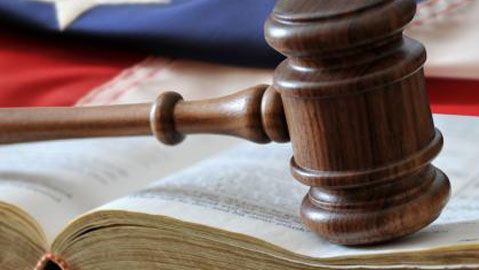 In Small v. Univ. Med. Ctr., No. 2:13-cv-0298-APG-PAL (D. Nev. Aug. 9, 2018), Nevada Magistrate Judge Peggy A. Leen, in a lengthy ruling so large it included a table of contents, accepted and adopted in part and overruled in part the Special Master's Report and Recommendation and Final Findings of Fact and Conclusions of Law.  Judge Leen sanctioned the defendant with an adverse inference instruction to the jury instead of the default judgment sanction recommended by the special master.
Case Background
In this case involving claims against the defendant for unpaid wages and overtime which followed a Department of Labor ("DOL") investigation that addressed issues about uncompensated time for hourly employees related to uncompensated meal breaks, the court "reluctantly" appointed a special master after "a series of hearings over many months made it painfully apparent" that the defendant, its counsel, and consultants were failing in their efforts to produce ESI responsive to plaintiffs' discovery requests, including issuing a production to the plaintiffs that was mostly "unintelligible" with extracted text in pages of undecipherable codes complete with Japanese and Korean characters.
In special master Daniel Garrie's report (covered by us nearly four years ago here), he found that "Not a single UMC executive took any of the steps necessary to ensure the preservation of evidence. No UMC executive took responsibility for instituting or enforcing a 'litigation hold,' or otherwise acting to ensure the preservation of documents in this case."  Calling the defendant's widespread failure to preserve data a "mockery of the orderly administration of justice", he recommended sanctions, stating, "Defendant UMC's extraordinary misconduct and substantial and willful spoliation of relevant ESI in this case resulted in substantial prejudice to Plaintiffs and the classes, and misled Plaintiffs, the Court, and the Special Master on numerous discovery issues…The level of intentional destruction of evidence by UMC shocks the conscious. As such, as to the 613 Opt-In Plaintiffs, default judgment should be entered against UMC pursuant to Rule 37(b)(2)(A)(iii) & (vi) and the Court's inherent powers."
Judge's Ruling
In a lengthy ruling that re-capped in detail the complaint, the various hearings regarding eDiscovery issues and various declarations during the special master proceedings, Judge Leen stated the following findings and conclusions:
"Special Master Garrie was Professional, Neutral, Possessed Specialized Knowledge and Expertise, and Remedied Much of UMC's ESI Deficiencies"

(despite the defendant's contentions to the contrary);

"UMC Failed to Comply with the Court's Orders to Preserve and Produce ESI"

;

"UMC Had No Preservation Policy or Litigation Hold Policy and Failed to Timely Implement One"

;

"UMC Executives Failed to Accept Responsibility for Ensuring that ESI was Preserved and Failed to Notify Key Custodians and IT Staff to Preserve, and Prevent Loss, or Destruction of Relevant, Responsive ESI"

;

"UMC Failed to Disclose the Existence of Relevant ESI Repositories, Including Multiple Timekeeping Systems and the Q-Drive (drive with files containing human resources, corporate compliance, employee grievance, payroll, and DOL investigation data) Until Late in the Special Master Proceedings"

;

"UMC Modified, Lost, Deleted and/or Destroyed ESI Responsive to Plaintiffs' Discovery Requests"

;

"UMC's Failure to Comply with its Legal Duty to Preserve, Failure to Put in Place a Timely Litigation Hold, Failure to Comply with Multiple Court Orders to Preserve and Produce Responsive ESI, and Loss and Destruction of Responsive ESI (1) Necessitated the Appointment of a Special Master, (2) Caused Substantial Delay of these Proceedings, and (3) Caused Plaintiffs to Incur Needless Monetary Expenses"

; and

"The Special Master Correctly Concluded UMC Repeatedly Misrepresented the Completeness of its Production of Documents Produced to DOL; However, UMC Was Not Ordered to Produce Kronos Payroll Data in Spreadsheet Format"

.
With regard to sanctions for the defendant, Judge Leen stated "There is no question UMC failed to implement a timely litigation hold and failed to communicate its legal preservation duties to key custodians of discoverable evidence. There is no question that UMC failed to preserve discoverable ESI. There is no question data was lost or destroyed as a result. There is no question sanctions are warranted. UMC concedes they are. The only question is what sanctions are appropriate and proportional for the violations."
Ruling "it is 'just and practicable' to apply the amended version of Rule 37(e)", Judge Leen ultimately determined "Although the court finds plaintiffs have been prejudiced by the loss of data from key repositories and custodians, the loss has not threatened to interfere with the rightful decision of the case on its merits given the large volume of ESI the special master was able to ensure that UMC produced. For these reasons, the court finds that lesser sanctions are appropriate, proportional, and no greater than necessary to cure the prejudice caused by the loss of ESI uncovered by the special master."
As a result, Judge Leen, while accepting and adopting the special master's report, overruled the Special Master's recommendation of case dispositive sanctions and instead stated: "UMC is sanctioned in the form of an instruction to the jury that the court has found UMC failed to comply with its legal duty to preserve discoverable information, failed to comply with its discovery obligations, and failed to comply with a number of the court's orders. The instruction will provide that these failures resulted in the loss or destruction of some ESI relevant to the parties' claims and defenses and responsive to plaintiffs' discovery requests, and that the jury may consider these findings with all other evidence in the case for whatever value it deems appropriate."  She also imposed monetary sanctions against the defendant in the form of "reasonable costs and attorneys' fees unnecessarily incurred by plaintiffs".
So, what do you think?  Did the court go far enough with sanctions against the defendant?  Please let us know if any comments you might have or if you'd like to know more about a particular topic.
For more about this case, check out this Above the Law article written by Mike Quartararo.
Case opinion link courtesy of eDiscovery Assistant.
Also, if you're going to be in Houston this Thursday, September 27, just a reminder that I will be speaking at the second annual Legal Technology Showcase & Conference, hosted by the Women in eDiscovery (WiE), Houston Chapter, South Texas College of Law and the Association of Certified E-Discovery Specialists (ACEDS).  I'll be part of the panel discussion AI and TAR for Legal: Use Cases for Discovery and Beyond at 3:00pm and CloudNine is also a Premier Platinum Sponsor for the event (as well as an Exhibitor, so you can come learn about us too).  Click here to register!
Sponsor: This blog is sponsored by CloudNine, which is a data and legal discovery technology company with proven expertise in simplifying and automating the discovery of data for audits, investigations, and litigation. Used by legal and business customers worldwide including more than 50 of the top 250 Am Law firms and many of the world's leading corporations, CloudNine's eDiscovery automation software and services help customers gain insight and intelligence on electronic data.
Disclaimer: The views represented herein are exclusively the views of the author, and do not necessarily represent the views held by CloudNine. eDiscovery Daily is made available by CloudNine solely for educational purposes to provide general information about general eDiscovery principles and not to provide specific legal advice applicable to any particular circumstance. eDiscovery Daily should not be used as a substitute for competent legal advice from a lawyer you have retained and who has agreed to represent you.