Law Firm Sues Insurer Over $700K in Lost Billings Due to Ransomware Attack: eDiscovery Trends
Ransomware attacks, and what to do about them is one of the topics we'll be discussing at our webcast on Wednesday, May 31.  For more info on where to register, click here.
A small Rhode Island law firm has filed a lawsuit against its insurance company after the insurer refused to pay $700,000 in lost billings following a ransomware attack on the firm that locked down the firm's computer files for three months.
According to the Providence Journal ('Ransomware' locks down prominent Providence law firm, written by Katie Mulvaney), Moses Afonso Ryan Ltd. is suing its insurer, Sentinel Insurance Co., for breach of contract and bad faith after it denied its claim for lost billings over the three-month period the documents were frozen last year by the so-called "ransomware" attack.
According to the suit, Moses Afonso Ryan's computers became infected with the ransomware virus last year as a result of a lawyer clicking on an email attachment. The virus disabled the firm's computer network, along with all of the documents and information on the network. As a result, lawyers and staffers "were rendered essentially unproductive," according to the suit.
The firm ultimately agreed to pay the cybercriminals the $25,000 ransom in bitcoins, cyber currency that is virtually impossible to trace, to unlock its files.  However, the process took three months as the firm negotiated the terms, established a bitcoin account and had to re-negotiate the deal and pay additional bitcoins after the first set of decryption tools failed to work.
During this data seizure period, the firm alleges its 10 attorneys were left unproductive, resulting in a loss of $700,000 in billings to the firm.
In its answer to the complaint, Sentinel denies an unjustified refusal to provide coverage under the law firm's business owner's policy and says it has paid the law firm the policy maximum of $20,000 for losses caused by computer viruses, which are covered under a computers and media endorsement.  The insurer says it has no legal obligation to cover other ransomware losses. The firm's loss in business income does not meet its policy requirements, according to Sentinel.
A copy of the suit filed by Moses Afonso Ryan and the answer filed by Sentinel are available from ABA Journal.
So, what do you think?  Do you know how to protect yourself from a ransomware attack?  Please share any comments you might have or if you'd like to know more about a particular topic.
Ransom Image Copyright © Touchstone Pictures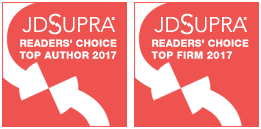 Disclaimer: The views represented herein are exclusively the views of the author, and do not necessarily represent the views held by CloudNine. eDiscovery Daily is made available by CloudNine solely for educational purposes to provide general information about general eDiscovery principles and not to provide specific legal advice applicable to any particular circumstance. eDiscovery Daily should not be used as a substitute for competent legal advice from a lawyer you have retained and who has agreed to represent you.