In the Market for an eDiscovery Solution? Check Out this Buyers Guide: eDiscovery Trends
If you're a small to medium sized law firm and you have yet to "dip your toe" into the water of selecting an eDiscovery solution (or are unhappy with the one you have selected), a couple of legal technologists have created a terrific new 2018 eDiscovery Buyers Guide to provide education about the alternatives to help you select a solution that's right for you.
Brett Burney of Burney Consultants and Chelsey Lambert of Lex Tech Review have reviewed twenty different products in the guide, which is contained in a comprehensive (but easy to read) 89 page PDF document.  As noted in the Introduction, their eDiscovery Buyers Guide has two primary goals:
First, it is a literal "Buyers Guide" to "provide you with options available to you and your firm so you can avoid the manual, time-wasting, and ineffective processes you're currently using". Each review is written to explain exactly what features and capabilities each tool offers to facilitate an informed decision.
Second, the eDiscovery Buyers Guide "empowers you to be a more knowledgeable, competent, and trusted counselor. While you personally won't use all of the products featured in this Guide, your clients might benefit from them in their own data collection efforts based on your recommendation. Plus having some knowledge about other products means you can talk intelligently with opposing counsel on the products they're using so you don't look ignorant or uninformed."
Knowledge is power, right?
Anyway, the key differentiator between this guide and others that have been written over the years is that this one is tailored to the small to mid-size firm audience, so it's written with the idea that you're at a firm that doesn't have a huge budget for eDiscovery.  Fortunately, there are still solutions for you.
The guide includes reviews for products in several categories, including Case Analysis & Chronologies, Social Media Collection & Web Capture, Data Identification & Collection and three categories of Processing & Review applications: Desktop Software, Hosted Solutions and Cloud-Based SaaS Platforms.  A.I. & Data Analysis in eDiscovery, eDiscovery Managed Services and Utilities for Litigators reviews are included as well.  Each review includes a "Why You Should Consider" the product section that sums up several key benefits of the offering and succinctly describes differentiation points.
CloudNine is included in the largest category – Cloud-Based SaaS Platforms for Processing & Review (seven total applications reviewed), which maybe means that this is a good area to be in, right?  :o)  Regardless, we appreciate the opportunity to be included and Brett's review of our platform covers a number of key functional areas and their benefits to the user of the product, as well as addressing pricing info.
However, the Buyer's Guide doesn't just include reviews, it also includes articles from several key thought leaders in the industry, including Amy Bowser Rollins, Craig Ball, Tom O'Connor and Rob Robinson.  Chelsey also wrote a terrific article on Artificial Intelligence and Machine Learning Innovation in eDiscovery.  And, they were also nice enough to include an article from me on cloud automation and how it has made eDiscovery more affordable than ever.
All of the reviews and articles can serve to educate you to make a more informed decision when you decide to consider selecting the eDiscovery solution for your firm.
You can download the guide – for free! – here.
So, what do you think?  Do you have an eDiscovery solution in house?  As always, please share any comments you might have or if you'd like to know more about a particular topic.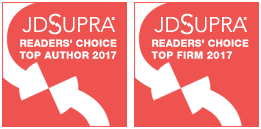 Sponsor: This blog is sponsored by CloudNine, which is a data and legal discovery technology company with proven expertise in simplifying and automating the discovery of data for audits, investigations, and litigation. Used by legal and business customers worldwide including more than 50 of the top 250 Am Law firms and many of the world's leading corporations, CloudNine's eDiscovery automation software and services help customers gain insight and intelligence on electronic data.
Disclaimer: The views represented herein are exclusively the views of the author, and do not necessarily represent the views held by CloudNine. eDiscovery Daily is made available by CloudNine solely for educational purposes to provide general information about general eDiscovery principles and not to provide specific legal advice applicable to any particular circumstance. eDiscovery Daily should not be used as a substitute for competent legal advice from a lawyer you have retained and who has agreed to represent you.