"Master" Your Knowledge of eDiscovery With This Conference in San Francisco Later This Month: eDiscovery Trends
I'm delighted to be participating in The Master's Conference series again this year.  If you're in the San Francisco area or plan to be there on April 25, join me and other legal technology experts and professionals at The Master's Conference event for a full day of educational sessions covering a wide range of topics!
The Master's Conference brings together leading experts and professionals from law firms, corporations and the bench to develop strategies, practices and resources for managing the information life cycle.  This year's San Francisco event covers topics ranging from technology evaluations to forces changing eDiscovery to mobile device and social media discovery.  Cybersecurity and data science are covered too.
The event will be held at Bently Reserve, 301 Battery St, San Francisco, CA 94111.  Registration begins at 8am, with sessions starting right after that, at 8:30am.
CloudNine will be sponsoring the session Data, Discovery, and Decisions: Extending Discovery From Collection To Creation at 1:45pm.  I will be moderating a panel that includes Gordon J. Calhoun, Partner with Lewis Brisbois Bisgaard & Smith LLP, Jamie Raba, Attorney with Seyfarth Shaw LLP and Julia Romero Peter, General Counsel and Vice President of Sales with CloudNine.
Our panel discussion will discuss how big data is impacting today's litigation landscape, the use of non-traditional tools and approaches and how more and more organizations are conducting "data discovery" pre-litigation.  It should be a very informative discussion with a very knowledgeable panel!  Hope you can join us!
Click here to register for the conference.  If you're a non-vendor, the cost is only $175 to attend for the full day (that cost goes up to $300 after next Tuesday, April 18).
This year, The Master's Conference also has events scheduled for Chicago, Denver, New York City, London(!), Washington DC and Orlando.  Click here for more information on remaining scheduled events for the year.
So, what do you think?  Are you going to be in San Francisco on April 25?  If so, come join us!  And, as always, please share any comments you might have or if you'd like to know more about a particular topic.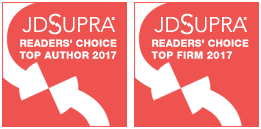 Disclaimer: The views represented herein are exclusively the views of the author, and do not necessarily represent the views held by CloudNine. eDiscovery Daily is made available by CloudNine solely for educational purposes to provide general information about general eDiscovery principles and not to provide specific legal advice applicable to any particular circumstance. eDiscovery Daily should not be used as a substitute for competent legal advice from a lawyer you have retained and who has agreed to represent you.