Metadata from Photos Leads to Dismissal of Case Against New York City: eDiscovery Case Law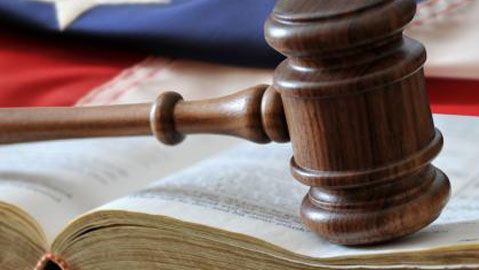 In Lawrence v. City of New York, et al., No. 15cv8947 (S.D.N.Y. July 27, 2018), New York Senior District Judge William H. Pauley, III granted in part and denied in part the defendants' motion for sanctions, ruling to dismiss the case against the defendants, but denying the motion for sanctions against the plaintiff's counsel and denying the motion for reimbursement of attorney's fees, stating "an award of attorney's fees 'would be a hollow victory … as it would likely be uncollectible.'"
BTW, in addition to exhibiting at ILTACON in National Harbor, MD next week in booth 936, CloudNine will also host a happy hour on Tuesday, August 21 from 4:30 to 6:30pm ET at the National Harbor's Public House (click here to register).  Come and get to know CloudNine, your provider for LAW PreDiscovery®, Concordance® and the CloudNine™ SaaS platform!  We want to see you!
Case Background
In this case involving claims against the NYPD after an alleged warrantless search of the plaintiff's home in August 2014, the plaintiff provided photographs that she claimed depicted the condition of her apartment several days after the incident in September 2016.  During a December 2016 deposition, the plaintiff testified that her son or a friend took the photographs two days after the incident, but in a subsequent deposition in April 2017, she indicated that she had taken most of the pictures, that her son had taken a few, and that none of them were taken by the previously described friend.  As a result of the conflicting testimony, the defendants requested the smartphones which the plaintiff claimed were used to take the photos. While the plaintiff's counsel (Jason Leventhal) objected to that request, he did agree to produce the photographs' native files, which included metadata.
When the defendants checked the photographs' metadata, they learned that 67 of the 70 photographs had been taken in September 2016, which was two years after the incident and immediately before the plaintiff provided them to her counsel.  The defendants sent a Rule 11 safe-harbor letter to plaintiff's counsel, shortly after which he moved to withdraw as counsel, disavowing any prior statements regarding the photographs and his ethics counsel indicated that other events compelled him to withdraw.  While his motion was pending, the plaintiff terminated his representation.  Subsequently, the plaintiff attributed her production of the photos as an accident because she had an eye infection.  After the defendant requested sanctions under FRCP rules 11, 26, and 37, the plaintiff attributed her production of the photos because of mental illness.
Judge's Ruling
Noting that "the date the photographs were created became apparent only after Leventhal filed suit and Lawrence testified", Judge Pauley stated that "Based on the evidence supporting Lawrence's claims, including the 911 call produced in discovery, this Court cannot conclude that Leventhal had a duty to withdraw Lawrence's claims."  He ruled similarly with regard to the plaintiff's conduct regarding Rule 11.
With regard to Rule 26 sanctions, Judge Pauley noted that "Leventhal repeatedly attempted to gain access to the devices containing the photos" and that "a reasonable lawyer would not have doubted that they showed what Lawrence claimed", so he ruled that "Leventhal's production of the photos may have been careless, but was not objectively unreasonable."  As for the plaintiff, Judge Pauley stated: "On the other hand, it is clear that Lawrence, or someone acting on her behalf, created these photographs to bolster her claims, and then she falsely testified about them. Accordingly, sanctions under Rule 26 are appropriate."
As for Rule 37 sanctions against plaintiff's counsel, Judge Pauley, in denying the motion, stated: "Leventhal was unaware of Lawrence's actions and took corrective action after learning that the photographs were taken two years later. Defendants have not shown that Leventhal handled his discovery obligations in an unethical or willfully non-compliant manner."
However, noting that "Lawrence's attempts to explain the photographs and her deposition testimony continue a pattern of evasion and untruths" and that her "deceptive conduct and shifting excuses have completely undermined her credibility", Judge Pauley stated: "Lawrence's conduct 'requires that the policy favoring adjudication on the merits yield to the need to preserve the integrity of the courts.'…Accordingly, this case is dismissed."  However, with regard to the defendants' request for attorneys fees, Judge Pauley observed that "Lawrence is a widow, rents an apartment, and as of November 2015 was unemployed" and denied the request "as it would likely be uncollectible."
So, what do you think?  Was dismissal too harsh a sanction here?  Should the plaintiff's counsel have been held responsible?  Please let us know if any comments you might have or if you'd like to know more about a particular topic.
Happy Anniversary to my beautiful wife Paige!  I love you honey!
Sponsor: This blog is sponsored by CloudNine, which is a data and legal discovery technology company with proven expertise in simplifying and automating the discovery of data for audits, investigations, and litigation. Used by legal and business customers worldwide including more than 50 of the top 250 Am Law firms and many of the world's leading corporations, CloudNine's eDiscovery automation software and services help customers gain insight and intelligence on electronic data.
Disclaimer: The views represented herein are exclusively the views of the author, and do not necessarily represent the views held by CloudNine. eDiscovery Daily is made available by CloudNine solely for educational purposes to provide general information about general eDiscovery principles and not to provide specific legal advice applicable to any particular circumstance. eDiscovery Daily should not be used as a substitute for competent legal advice from a lawyer you have retained and who has agreed to represent you.