Nearly Two Thirds of Confirmed Data Breaches Were Related to Password Issues: eDiscovery Trends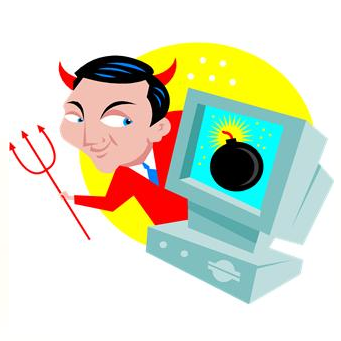 You've got to love a report that starts with the Yogi Berra quote "It's like déjà vu, all over again."  Sadly, when it comes to data breaches, it seems like that statement – however redundant – is more true than ever.
Verizon's 2016 Data Breach Investigations Report doesn't waste any time providing useful statistics regarding the state of data breaches – they state right on the cover of the report that "89% of breaches had a financial or espionage motive."  Honestly, I'm surprised it's not higher.
Another notable stat is that "63% of confirmed data breaches involved weak, default or stolen passwords."  As we noted when covering last year's report, almost thirty percent of data security incidents were due to human error, so it's not surprising that password breaches are a major cause of data breaches.  Though a lot of the instances of stolen credentials were due to the Dridex botnet (which is banking malware that leverages macros in Microsoft Office to infect systems and steals banking credentials).  In addition to stolen credentials, other malware, phishing, and keyloggers are other top threats.
Other notable statistics:
This year's dataset is made up of over 100,000 incidents, of which 3,141 were confirmed data breaches. Of these, 64,199 incidents and 2,260 breaches comprise the finalized dataset that was used in the analysis and figures throughout the report.
The report features incidents affecting organizations in 82 countries and across a myriad of industries
As for the industries that were most hit, financial firms were not surprisingly hit with (by far) the most data breaches last year (795), followed by the accommodation/hotel sector (282), information sector (194), public sector (193), retail (137), and healthcare (115).
Almost 93 percent of breach compromise incidents occurred within minutes, with 11 percent of those occurring within seconds. But, less than 25% of those breaches are discovered within days.  So, the bad guys get a big head start.
Like the number of data breaches, the report has grown from 70 pages last year to 85 pages(!) this year.  Nonetheless, it's chock full of graphics and statistics which makes it easier to read than the size of the report indicates.  It covers every type of classification of security incidents you can imagine, from web app attacks to point-of-sale intrusions to crimeware and denial-of-service attacks (which is the only reason we've ever missed a scheduled blog post).
You can download a copy of the report here.  Once again, you can register and download the report or just choose to download the report (which I did).  If you want to check out a comprehensive and interesting report on data breaches over the past year, this is it.
So, what do you think?  Have you ever experienced any data breaches, either personally or professionally?  Please share any comments you might have or if you'd like to know more about a particular topic.
Special thanks to Melissa Rogozinski, President of ESIRT, for hosting the roundtable in Birmingham yesterday and to all who attended, in person or via the web.  Also, thanks for Jerome Tapley and Kristian Rasmussen from Cory Watson and Paul Zimmerman from Christian & Small for their excellent insight and experience sharing.  It was an enjoyable and educational event!
Disclaimer: The views represented herein are exclusively the views of the author, and do not necessarily represent the views held by CloudNine. eDiscovery Daily is made available by CloudNine solely for educational purposes to provide general information about general eDiscovery principles and not to provide specific legal advice applicable to any particular circumstance. eDiscovery Daily should not be used as a substitute for competent legal advice from a lawyer you have retained and who has agreed to represent you.