No Bad Faith Means No Sanctions for Failing to Preserve Video of Altercation: eDiscovery Case Law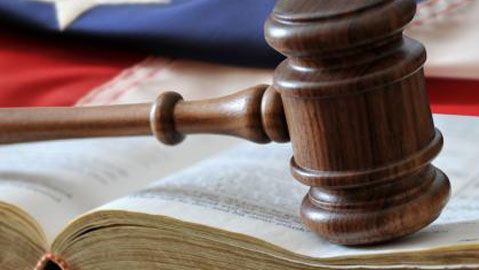 In Stovall v. Brykan Legends, LLC, No. 17-2412-JWL (D. Kan. Feb. 7, 2019), Kansas Magistrate Judge James P. O'Hara denied the plaintiff's motion for sanctions based on the defendant's alleged spoliation of a surveillance video that shows an altercation between the plaintiff and her supervisor, stating that "plaintiff has failed to meet the requirements of Fed. R. Civ. P. 37(e)(2)".
Case Background
In this employment discrimination case involving claims of sexual harassment, the plaintiff was injured in 2016 in a physical confrontation with her supervisor (who was also the alleged harasser) and the confrontation was recorded on one of defendant's surveillance cameras.  Shortly thereafter, the plaintiff filed a claim for workers' compensation based on her alleged injuries and a few months after that, the plaintiff filed a discrimination charge with the Kansas Human Rights Commission ("KHRC"), which sent the defendant a letter advising that the destruction of records related to the charge was forbidden by law.
The plaintiff's workers' compensation claim was settled in January 2017.  In February 2017, plaintiff's current counsel sent defendant a letter, stating plaintiff had retained them to represent her in connection with employment discrimination claims and advising defendant of its obligation to preserve records, videos, and files pertaining to plaintiff's employment and discharge.  The plaintiff subsequently filed the suit in July 2017.
On July 3, 2018, plaintiff tendered a document request for, among other things, "surveillance footage, recordings or other video…that refer or relate to any events alleged in Plaintiff's Complaint."  The defendant responded that there "was a surveillance tape that depicted the altercation", but that defendant "is unable to locate the tape." The response also advised that a "copy or link" of the video was provided to the attorney representing the defendant in the workers' compensation matter, but that "the link has expired." The defendant's representative (Rauschelbach) testified at his deposition that after the incident, he maintained a copy of the surveillance video in his desk drawer, but that he could no longer find it, despite "desperately looking", leading to the plaintiff's motion for sanctions.
Judge's Ruling
In assessing the plaintiff's motion, Judge O'Hara noted that "the parties agreed the surveillance video is a form of electronically stored information ("ESI") subject to the preservation requirements of Rule 37(e)".  As a result, he evaluated each of the factors of Rule 37(e) in turn:
Duty to Preserve: Judge O'Hara noted that

"defendant concedes that as of October 11, 2016, the date on which it received notice of plaintiff's discrimination charge from the KHRC, it 'had an obligation to preserve the video.'"

But, regarding the defendant's argument that it had already "turned the video over to its insurance company" in connection with the workers' compensation claim, Judge O'Hara said

"The problem with defendant's argument is that it does not account for the fact that defendant had two copies of the surveillance video. Defendant does not address the duty it had to preserve the copy of the video kept in Rauschelbach's desk drawer."

No Reasonable Steps to Preserve: Noting that the "defendant does not suggest any steps it took to preserve the video", Judge O'Hara stated regarding the contention that sending a copy to its workers' compensation insurer was a step to preserve that

"The court knows of no case construing such an action as a step to preserve."

No Ability to Restore or Replace: Noting that

"plaintiff acknowledged during the pretrial conference that she had not issued a subpoena to the workers' compensation insurer in an attempt to have a copy of the video retrieved off of their system or a computer hard drive"

, Judge O'Hara stated that

"the court concludes plaintiff has not proven the video cannot be replaced or restored"

and in

"a close call"

, indicated he

"has not found all three prerequisites to spoliation met"

.
Bad Faith: Judge O'Hara noted that even if the plaintiff had met the spoliation prerequisites, she failed to demonstrate bad faith on the part of the defendant. Judge O'Hara stated

"Although defendant's failure to take steps to preserve the ESI may be negligent, even grossly negligent, nothing in the record suggests defendant intentionally lost the video."
As a result, the plaintiff's motion was denied.
So, what do you think?  Do you agree the plaintiff failed to demonstrate spoliation and bad faith?  Please let us know if any comments you might have or if you'd like to know more about a particular topic.
If you read my post on Thursday, you learned about the love of my life.  Today is her birthday.  Happy Birthday, honey!  I love you!
Case opinion link courtesy of eDiscovery Assistant.
Sponsor: This blog is sponsored by CloudNine, which is a data and legal discovery technology company with proven expertise in simplifying and automating the discovery of data for audits, investigations, and litigation. Used by legal and business customers worldwide including more than 50 of the top 250 Am Law firms and many of the world's leading corporations, CloudNine's eDiscovery automation software and services help customers gain insight and intelligence on electronic data.
Disclaimer: The views represented herein are exclusively the views of the author, and do not necessarily represent the views held by CloudNine. eDiscovery Daily is made available by CloudNine solely for educational purposes to provide general information about general eDiscovery principles and not to provide specific legal advice applicable to any particular circumstance. eDiscovery Daily should not be used as a substitute for competent legal advice from a lawyer you have retained and who has agreed to represent you.