NY Appellate Court Reverses Ruling on Discovery of "Private" Facebook Posts: eDiscovery Case Law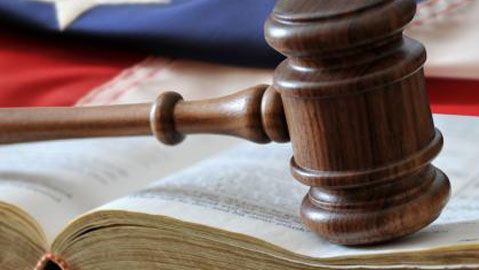 In Forman v. Henkin, No. 1. (N.Y. Feb. 13, 2018), the Court of Appeals of New York reinstated a trial judge's ruling requiring the plaintiff who was disabled in a horse riding accident to turn over "private" photos to the defendant taken before and after her injuries.
But first, this week's eDiscovery Tech Tip of the Week is about Fuzzy Searching.  When performing keyword searching, you may know what terms you're searching for, but it's easy to miss important search hits if the term is misspelled or has OCR inaccuracies.  So, if you're looking for the term "petroleum", you can find variations such as "peroleum", "petoleum" or even "petroleum" – misspellings or OCR errors that could be relevant.  Fuzzy searching is a way to catch many of those variations, expanding the potential recall of your search.  The ability that fuzzy searching provides to find words that are one or two characters off from the correct spelling of the term could enable you to locate important ESI to your case that would otherwise be missed, simply because the term is not spelled correctly.
To see an example of how Fuzzy Searching is conducted using our CloudNine platform, click here (requires BrightTalk account, which is free).
Case Background
In this case regarding allegations that the plaintiff was injured when she fell from a horse owned by defendant and maintained that, since the accident, she had become reclusive as a result of her injuries and also had difficulty using a computer and composing coherent messages.  In particular, she contended that a simple email could take hours to write because she had to go over written material several times to make sure it made sense.  The defendant sought an unlimited authorization to obtain plaintiff's entire "private" Facebook account, contending the photographs and written postings would be material and necessary to his defense of the action under CPLR 3101(a).  When the plaintiff failed to provide the authorization, the defendant moved to compel, asserting that the Facebook material sought was relevant to the scope of plaintiff's injuries and her credibility.  The plaintiff opposed the motion arguing that the defendant failed to establish a basis for access to the "private" portion of her Facebook account because, among other things, the "public" portion contained only a single photograph that did not contradict the plaintiff's claims or deposition testimony.
In February 2014, the trial court ordered the plaintiff to give the defendant pre-accident photos she intended to use at trial, post-accident photos not depicting nudity or romantic encounters, and access to post-accident records of her messages.  However, in December 2015, the appeals court limited the disclosure to photos intended for trial, saying the defendant could not go on a "fishing expedition" for evidence.  Two Justices dissented, concluding the defendant was entitled to broader access to the plaintiff's Facebook account and calling for reconsideration of that court's recent precedent addressing disclosure of social media information as unduly restrictive and inconsistent with New York's policy of open discovery. The Appellate Division granted the defendant leave to appeal to this Court, asking whether its order was properly made.
Appellate Court's Ruling
In considering that appeal, the Court observed that "a threshold rule requiring [the party seeking disclosure] to 'identify relevant information in [the] Facebook account' effectively permits disclosure only in limited circumstances, allowing the account holder to unilaterally obstruct disclosure merely by manipulating 'privacy' settings or curating the materials on the public portion of the account. Under such an approach, disclosure turns on the extent to which some of the information sought is already accessible – and not, as it should, on whether it is 'material and necessary to the prosecution or defense of an action'".  So, while the Court stated that "we reject the notion that the account holder's so-called 'privacy' settings govern the scope of disclosure of social media materials", it also stated that "we agree with other courts that have rejected the notion that commencement of a personal injury action renders a party's entire Facebook account automatically discoverable".
Nonetheless, the Court acknowledged that "even private materials may be subject to discovery if they are relevant. For example, medical records enjoy protection in many contexts under the physician-patient privilege…But when a party commences an action, affirmatively placing a mental or physical condition in issue, certain privacy interests relating to relevant medical records – including the physician-patient privilege – are waived".  With that in mind, the Court stated:
"Applying these principles here, the Appellate Division erred in modifying Supreme Court's order to further restrict disclosure of plaintiff's Facebook account, limiting discovery to only those photographs plaintiff intended to introduce at trial. With respect to the items Supreme Court ordered to be disclosed (the only portion of the discovery request we may consider), defendant more than met his threshold burden of showing that plaintiff's Facebook account was reasonably likely to yield relevant evidence."  So, the Court reversed the Appellate Division order and reinstated the lower court order.
So, what do you think?  Should "private" Facebook posts be discoverable?  Please share any comments you might have or if you'd like to know more about a particular topic.
Case opinion link courtesy of eDiscovery Assistant.
Sponsor: This blog is sponsored by CloudNine, which is a data and legal discovery technology company with proven expertise in simplifying and automating the discovery of data for audits, investigations, and litigation. Used by legal and business customers worldwide including more than 50 of the top 250 Am Law firms and many of the world's leading corporations, CloudNine's eDiscovery automation software and services help customers gain insight and intelligence on electronic data.
Disclaimer: The views represented herein are exclusively the views of the author, and do not necessarily represent the views held by CloudNine. eDiscovery Daily is made available by CloudNine solely for educational purposes to provide general information about general eDiscovery principles and not to provide specific legal advice applicable to any particular circumstance. eDiscovery Daily should not be used as a substitute for competent legal advice from a lawyer you have retained and who has agreed to represent you.