Plaintiff Argument for Failure to Produce Cell Phone Data in Wife's Name is "Unpersuasive": eDiscovery Case Law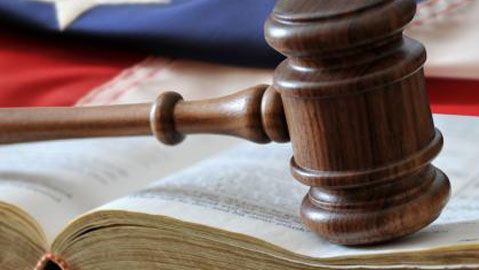 In Ortiz v. Amazon.com LLC, et al, No. 17-cv-03820-JSW (MEJ) (N.D. Cal. May 25, 2018), California Magistrate Judge Maria-Elena James ordered the plaintiff, who failed to produce court-ordered cell phone records because the account was in his wife's name and refused to provide her information, to provide defendant Golden State with his cell phone account holder's name and address so that defendant could subpoena the cell phone records from her.  Judge James also ordered the plaintiff to appear for a deposition in San Francisco, as originally scheduled, instead of Los Angeles (where the plaintiff had moved).
Case Background
In this case on March 7, 2018, the Court ordered the plaintiff to produce his cell phone records to Golden State no later than April 6, 2018. The plaintiff stated these records were not in his possession or control, as the account for the phone records was in his non-party wife's name.  The plaintiff claimed he had attempted to obtain the phone records by requesting them from the carrier, but was not authorized to do so, nor could he get them from his wife (the plaintiff didn't explain why).  He did not inform Golden State that the cell phone records were in his wife's name and thus unobtainable until April 27, 2018 – three weeks after the Court-ordered deadline for production.  The plaintiff also refused to provide his wife's name and address to allow defendant Golden State to subpoena the records from her, despite his representations that he would do so by May 8 and 16.
Also, on January 25, 2018, defendant Golden State requested the plaintiff's availability for deposition and, at the beginning of March, he confirmed his deposition would take place on April 23, 2018. On March 7, 2018, defendant Golden State served a Notice of Deposition that Plaintiff's deposition would take place at defense counsel's San Francisco office, but on April 19, 2018, Plaintiff cancelled the deposition because he moved to Los Angeles.
The plaintiff defendant Golden State filed two joint discovery dispute letters, from which the Court made its ruling.
Judge's Ruling
In assessing the request for cell phone records, Judge James stated that "Plaintiff does not explain his delay in informing Golden State that the cell phone records are not in his possession or control. Plaintiff knew or should have known who is named on the account; he offers no reason why this information was not available to him prior to April 27. Plaintiff has known as early as September 18, 2017, and at the very latest, as of March 7, 2018, that he had to produce his phone records… Plaintiff states that, '[f]or personal reasons, Plaintiff wishes to maintain the details of his relationship status, and interactions with his wife, private.'…This argument is unpersuasive. By alleging Golden State failed to pay him for all hours worked and to provide him with meal and rest breaks, Plaintiff has placed his work day activities—including whether he made or received phone calls or text messages on his personal cell phone—at issue. Providing the account holder's name and address reveals minimal details, if any, about Plaintiff's marital status or interactions."  As a result, Judge James ordered the plaintiff to provide defendant Golden State with his cell phone account holder's name and address so that defendant could subpoena the cell phone records from her.
As for the deposition, Judge James ordered the deposition to be conducted in San Francisco, noting the fact that the plaintiff "did not inform Golden State that his relocation would cause difficulties until the eve of the deposition is not well taken" and rejecting the plaintiff's proposed compromise to have one of Golden State counsel's Los Angeles attorneys take the deposition in counsel's Los Angeles office.  She also granted Golden State's request for an order that "Plaintiff appear at his deposition before he can compel or proceed with depositions of Golden State's witnesses".
So, what do you think?  Do these seem like delay tactics or could the plaintiff have had a legitimate reason for failing to produce the cell phone records?  Please share any comments you might have or if you'd like to know more about a particular topic.
Case opinion link courtesy of eDiscovery Assistant.
Sponsor: This blog is sponsored by CloudNine, which is a data and legal discovery technology company with proven expertise in simplifying and automating the discovery of data for audits, investigations, and litigation. Used by legal and business customers worldwide including more than 50 of the top 250 Am Law firms and many of the world's leading corporations, CloudNine's eDiscovery automation software and services help customers gain insight and intelligence on electronic data.
Disclaimer: The views represented herein are exclusively the views of the author, and do not necessarily represent the views held by CloudNine. eDiscovery Daily is made available by CloudNine solely for educational purposes to provide general information about general eDiscovery principles and not to provide specific legal advice applicable to any particular circumstance. eDiscovery Daily should not be used as a substitute for competent legal advice from a lawyer you have retained and who has agreed to represent you.