Simon Says – Once, Twice, Three Times a Spoliator: eDiscovery Case Law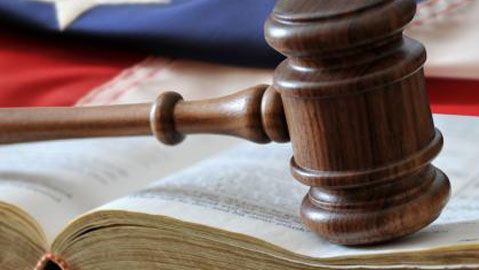 OK, it's not as catchy as Lionel Ritchie's hit song, but it's funny. :o)
In Univ. Accounting Serv., LLC v. Schulton, No. 3:18-cv-1486-SI (D. Or. June 7, 2019), Oregon District Judge Michael H. Simon granted in part the plaintiff's Motion for Terminating Spoliation Sanctions Against Defendant Ethan Schulton, finding that the defendant "acted with the intent to deprive" the plaintiff of information that he deleted, but granted the plaintiff's alternative motion for lesser sanctions, choosing to provide the jury with a permissive inference spoliation instruction against the defendant instead of case termination sanctions.
Case Background
In this dispute over a software platform provided to the plaintiff, named defendant Ethan Schulton was the lead software developer and chief architect of the software platform.  According to the plaintiff, in February 2016, named defendant ScholarChip told the plaintiff it would have to pay substantially higher fees if it wanted to continue using the software platform it developed.  In March 2016, Schulton recognized the possibility that the plaintiff might bring a lawsuit by asking ScholarChip's CEO and CTO about giving the plaintiff the source code to avoid a lawsuit.  The following month, Schulton sent an email to his legal counsel, and copied others within ScholarChip, about forming a new legal entity.  The situation between the parties continued to deteriorate over the next several months, with the parties filing lawsuits against each other.
In July 2018, approximately seven months after Schulton voluntarily left ScholarChip's employment, Schulton sent an email both to the plaintiff and the CTO of ScholarChip, where he announced his intent to create a loan servicing system that would compete directly with the plaintiff. He further said that he would create the system based on knowledge acquired during his 15 years at ScholarChip and added that he would be communicating with and soliciting business from the plaintiff's customers that he learned about through his work at ScholarChip for the plaintiff.  The next month, the plaintiff filed this lawsuit.
On March 7, 2018, Schulton accepted service of a deposition and document subpoena to which he responded: "I left ScholarChip with nothing but the knowledge gained over 15 years of employment. To use definitions from my recent document subpoena, I have no 'CLIENT DATA,' 'DELIVERABLES,' 'SOFTWARE,' or 'WORK PRODUCT.'"
Despite that, as the opinion noted, Schulton had previously acknowledged that he used a "mechanism called Take Out" to export his entire ScholarChip e-mail account, which included all of its contents dating back to 2014, to Schulton's personal "One Drive" cloud storage account. He also saved a copy of his ScholarChip email account on his personal computer.  He also saved electronic copies of several webinars with the plaintiff's clients to his personal computer, which he took with him and kept after he left ScholarChip's employment.  And, the day before a hearing in August 2018, Schulton located and deleted the file known as UAS's "Private Client List," which listed the plaintiff's clients in descending order by ScholarChip revenue.  In the hearing, he stated "I deleted the file as fast as I could, because I was petrified at its existence, because it's exactly the type of damning information that UAS wants to catch me with."
Judge's Ruling
Noting that the information deleted was 1) electronically stored information, 2) that should have been preserved in the anticipation or conduct of litigation, 3) (that) is lost because a party failed to take reasonable steps to preserve it and, 4) cannot be restored or replaced through additional discovery, Judge Simon stated: "These four threshold or predicate conditions have been satisfied" (to impose sanctions).
Judge Simon summed up the spoliation, as follows:
"The Private Client List, the ScholarChip emails, and the webinar recordings are all electronically stored information. In March 2016, Shulton anticipated the possibility of litigation. By June 2017, litigation between UAS and ScholarChip had begun. In the fall of 2017, Schulton downloaded to his personal computer and personal cloud account the electronically stored information at issue. On March 7, 2018, with litigation pending between ScholarChip and UAS in federal court in New York, Schulton received a document subpoena, and his first act of spoliation occurred four days later, on March 11, 2018. Schulton's second act of spoliation occurred on April 9, 2018. In August 2018, UAS commenced this lawsuit in federal court in Oregon and requested a TRO, which was scheduled for August 22, 2018. The day before the TRO, Schulton committed his third act of spoliation. The Private Client List, the ScholarChip emails, and the webinar recordings all appear to be relevant to the several lawsuits. Accordingly, they should have been preserved in the anticipation or conduct of litigation. Further, intentionally destroying evidence satisfies the standard for failing to take reasonable steps to preserve that evidence. Finally, UAS has attempted to restore or replace through additional discovery the deleted information but has been unsuccessful. Thus, UAS has satisfied the four threshold elements under Rule 37(e)."
As a result, Judge Simon granted in part the plaintiff's motion, choosing to provide the jury with a permissive inference spoliation instruction against the defendant instead of case termination sanctions.
So, what do you think?  Should the defendant have received case termination sanctions?  Please let us know if any comments you might have or if you'd like to know more about a particular topic.

Case opinion link courtesy of eDiscovery Assistant.
Sponsor: This blog is sponsored by CloudNine, which is a data and legal discovery technology company with proven expertise in simplifying and automating the discovery of data for audits, investigations, and litigation. Used by legal and business customers worldwide including more than 50 of the top 250 Am Law firms and many of the world's leading corporations, CloudNine's eDiscovery automation software and services help customers gain insight and intelligence on electronic data.
Disclaimer: The views represented herein are exclusively the views of the author, and do not necessarily represent the views held by CloudNine. eDiscovery Daily is made available by CloudNine solely for educational purposes to provide general information about general eDiscovery principles and not to provide specific legal advice applicable to any particular circumstance. eDiscovery Daily should not be used as a substitute for competent legal advice from a lawyer you have retained and who has agreed to represent you.