With No Showing of Prejudice, Court Denies Spoliation Sanctions Against Defendant: eDiscovery Case Law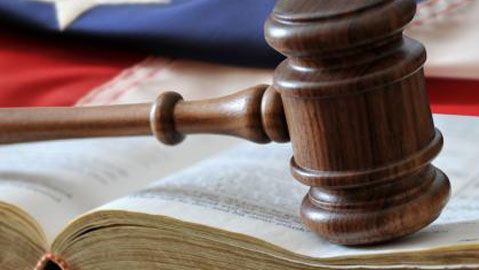 In Mafille v. Kaiser-Francis Oil Co., No. 18-CV-586-TCK-FHM (N.D. Okla. May 21, 2019), Oklahoma Magistrate Judge Frank H. McCarthy, finding that the plaintiffs "have not demonstrated they have been prejudiced" by the loss of the plaintiff former employee's work computer, denied the plaintiffs' motion for sanctions "without prejudice to reassertion of the motion if through discovery it is determined that some specific evidence is beyond Plaintiffs' reach" for the defendant's "clear failure" to preserve the computer.
Case Background
In this employment discrimination action filed by a former employee of the defendant who was terminated on July 5, 2018 for alleged performance issues, the plaintiff submitted an EEOC charge of discrimination on August 1, 2018 and issued a Right to Sue letter on August 15, 2018.  The plaintiffs commenced the action in October 2018 and the action was removed to federal court in November 2018.  On October 29, 2018, defendant's counsel sent an email to plaintiffs' counsel instructing them about plaintiffs' obligation to preserve data on all electronic media and lectured plaintiffs about their duty to preserve evidence in a subsequent email.
However, an IT supervisor for the defendant stated in his deposition, that (the former employee) Mrs. Mafille's computer was given to a charitable organization with other retired computers on November 3, 2018 and as a result the data contained on the computer was not preserved and presumably destroyed.  While Mrs. Mafille stated that she was "unaware of the extent of information that might have been on her [work] computer", the plaintiffs nonetheless asserted that Mrs. Mafille's workplace computer was willfully and intentionally destroyed, that it may have provided a "treasure trove" of information concerning her work performance over the entire term of her employment, and that as a result the plaintiffs had been irretrievably prejudiced.
Judge's Ruling
Judge McCarthy stated: "In defense of its failure to preserve the computer, Defendant makes what the court views as an ill-considered assertion that if Plaintiffs had made a request for the computer earlier than they did, the computer could have been pulled and saved…As evidenced by the emails from Defendant's attorney lecturing Plaintiffs about their obligation to preserve electronically stored evidence, it is abundantly clear that counsel was aware of Defendant's own responsibility in this regard. The duty to preserve the electronically stored evidence exists independent of a specific request that the evidence be preserved. It is exceedingly poor form, and beyond zealous advocacy, for Defendant to attempt to blame Plaintiffs for its own obvious failing. The court finds that Mrs. Mafille's work computer should have been preserved and further that Defendant is solely and entirely at fault for failing to take reasonable steps to preserve the computer."
However, Judge McCarthy also observed that "Defendant asserts that sanctions are not appropriate because Plaintiffs have not demonstrated they have been prejudiced by the loss of Mrs. Mafille's work computer. According to Defendant, a policy was in place requiring that materials be uploaded to Defendant's LAN Server daily. As a result, there should not have been relevant materials on the subject computer that are not also accessible on the LAN Server. Defendant also asserts that it has requested Plaintiffs to identify what items were on Mrs. Mafille's computer so an attempt can be made to recover the items from the LAN Server, but Plaintiffs have not identified any such items."
Stating "[b]efore an order of sanctions may be entered, there must be a showing of prejudice", Judge McCarthy denied the plaintiffs' Motion for Sanctions "without prejudice to reassertion of the motion if through discovery it is determined that some specific evidence is beyond Plaintiffs' reach because of what the court views as Defendant's clear failure to preserve Mrs. Mafille's work computer."
So, what do you think?  Did the defendant get lucky there?  Please let us know if any comments you might have or if you'd like to know more about a particular topic.

Case opinion link courtesy of eDiscovery Assistant.
Sponsor: This blog is sponsored by CloudNine, which is a data and legal discovery technology company with proven expertise in simplifying and automating the discovery of data for audits, investigations, and litigation. Used by legal and business customers worldwide including more than 50 of the top 250 Am Law firms and many of the world's leading corporations, CloudNine's eDiscovery automation software and services help customers gain insight and intelligence on electronic data.
Disclaimer: The views represented herein are exclusively the views of the author, and do not necessarily represent the views held by CloudNine. eDiscovery Daily is made available by CloudNine solely for educational purposes to provide general information about general eDiscovery principles and not to provide specific legal advice applicable to any particular circumstance. eDiscovery Daily should not be used as a substitute for competent legal advice from a lawyer you have retained and who has agreed to represent you.