Improve Data Processing Efficiency, One File At A Time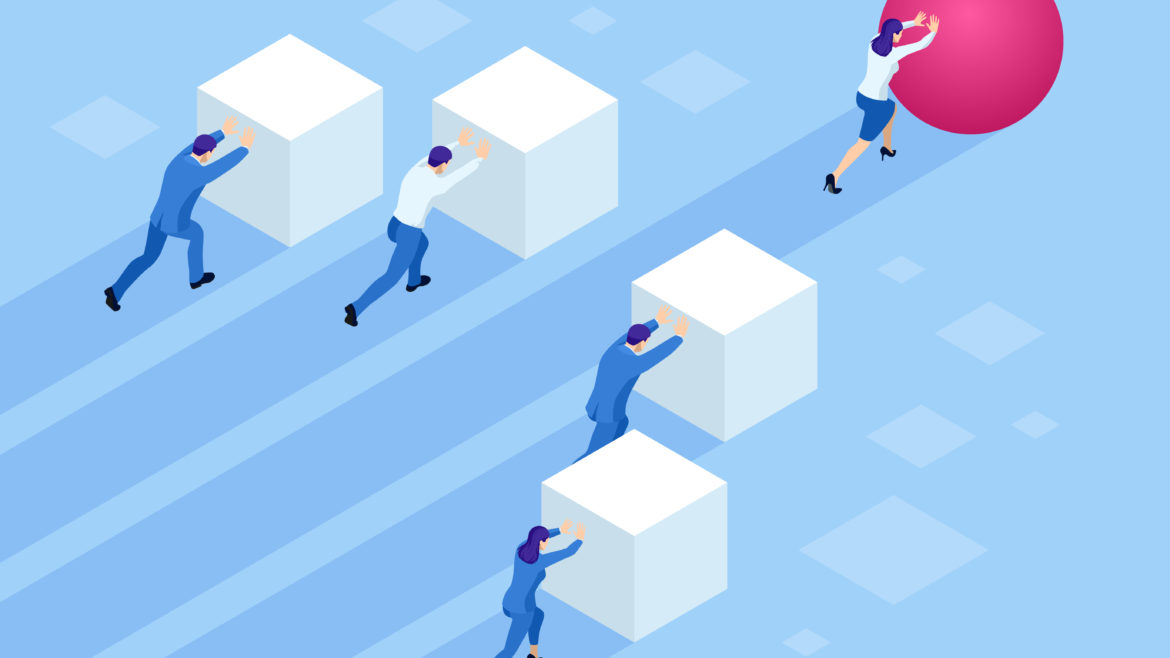 One of the keys to success for any great legal service provider (LSP) is to reduce as many inefficiencies from your operations as possible. 
While there are several areas where you can make marked improvements, data processing can provide you with a great ROI so you can be more efficient and offer improved service levels to your clients. 
Common Inefficiency Challenges for Your LSP's Data Processing
When it comes down to it, any eDiscovery process that takes unnecessary time or adds costs hurts your LSP. A few of the more common inefficiencies that affect your business include:
Overly-expensive data storage costs

Slow handoff time between steps in the

eDiscovery process

Workflows that include too many unnecessary steps
However, one major inefficiency that doesn't get mentioned enough is the thoroughness or depth of your data processing solution. 
Some data processing software has been found to miss as much as 3% of the files provided. We are not talking about junk embedded files but Word, PowerPoint, PDFs, Excel, etc. When you think of it as only 3 out of 100, it doesn't seem that detrimental. However, when you consider that your LSP may have to process more than a million files, you're now missing tens of thousands of documents.
The reason this happens is data processing software doesn't go deep enough when extracting and indexing files. 
For example, you may have an email with a PowerPoint presentation attached. Your software will most likely pull both of these with no issues. The problem comes when you have a document embedded in that PowerPoint presentation. That last document isn't extracted which means it's not indexed or searchable. 
With a data processing software that does not provide your LSP with the value you need, your clients take note. Learn how you can grow your organization sustainably without sacrificing quality in our eBook: 4 Ways Legal Service Providers Can Built Value & Boost Margins.
How Data Processing Inefficiencies Impact Your LSP 
Data processing inefficiencies can lead to some major challenges to your LSP operations. They slow down your workflows, tie up key personnel that could be focusing their energies elsewhere and cost you money. 
Additionally, if your data processing solution doesn't go deep enough and extract 100% of the files you've received through your eDiscovery services, you're opening your LSP up to three primary risks:
Missing critical data that could either help or hinder your clients' litigation

Neglecting to share requested data resulting in sanctions 

Inadvertently sharing privileged information with unauthorized parties
Any of these scenarios can negatively affect how you run your business while potentially damaging your reputation and your relationship with your clients. 
How to Make Your LSP Data Processing More Efficient
One of the easier ways to make your data processing more efficient is to simply streamline your workflow processes by following best practices:
Establish your settings/tagging procedures upfront

Make sure you have enough data storage and human resources for your machine/workflow

Allow for compound document extraction

Allow for language analysis

Get automated OCRs

Establish family relationships between the data 
In CloudNine Explore, you can create workflow processes that perform all of these tasks during the initial upload so the data is extracted, indexed, and prepared for the next step faster and with more automation. 
You just set up the tasks you want to perform and create the case. Automation handles the rest. This cuts out an unnecessary and irrelevant manual intervention that slows down the process and ties you to slow and cumbersome tasks. 
Plus, you can rest assured that CloudNine Explore will be thorough, so you don't miss out on any important or critical documents. Then you can convert everything to text or OCR, index it all for search and cull the data so you have a more streamlined data collection. 
You shouldn't be constrained by your data processing software. With CloudNine Explore, you can build unique workflows that leverage the automation so you can have full control over your workflow, using the software in new, inventive ways. This allows you to save time and money to explore new, revenue-generating ventures like offering improved levels of services. 
Discover what CloudNine Explore can do for your LSP, learn more about our eDiscovery engine here.
Using Data Processing to Offer Better LSP Service Levels
While your LSP may have launched offering a simple eDiscovery solution like data processing, there's an opportunity to grow your business by offering additional services to your clients. 
Some LSPs perform data processing but outsource their document review services to 3rd parties. By doing so, you quickly lose control of the data and give away revenue that you can easily keep in-house. By controlling the data processing and review, you control the project, the timeline, and the costs. 
Ready or not, it's time to up your offering and make your data processing more efficient. Discover how CloudNine offers the best eDiscovery software to help you save time and increase your revenue; schedule a free demo today.