New Partner Program Offers eDiscovery Service Providers Growth and Differentiation Opportunities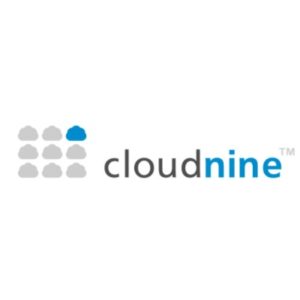 CloudNine Alliance Partner Program expanded to meet the changing business dynamics and technology requirements of the data and legal discovery ecosystem.
CloudNine, the eDiscovery Company (cloudnine.com) providing eDiscovery automation software and services for litigation, investigations, and audits, today announced its newly expanded CloudNine Alliance Partner Program.
Designed to help partners who are looking to augment and complement their offering portfolio to meet the rapidly changing business dynamics and customer requirements of the eDiscovery ecosystem, the program is available immediately to qualified organizations.
The CloudNine Alliance Partner Program allows qualified and approved organizations to enrich the business value and technology competitiveness of their eDiscovery solutions through the integration, referral, and resell of CloudNine software and services.
"As a leader in the development and delivery of data and legal discovery software and services, CloudNine understands the importance of being able to provide customers with offerings that help them solve the most difficult of discovery challenges in a secure and affordable manner," shared Clint Lehew, Vice President of Channel Sales at CloudNine. "CloudNine also understands that developers, consultants, and service providers play a crucial role in the trusted recommendation, delivery, and support of discovery-centric solutions to law firms and corporations. With that problem-solving and trusted support in mind, our CloudNine Alliance Partner Program empowers partners by allowing them to integrate, refer, and resell our software and services and gain the business, competitive, and security benefits that come from working with CloudNine."
The CloudNine Alliance Partner Program consists of three categories of partners, each with a unique business relationship with CloudNine. The categories include:
Technology Partners: Data and legal discovery developers who work with CloudNine to develop, integrate, and deploy solutions leveraging CloudNine technology. The business benefit for technology partners is the extension of their capability to access new customers and new markets.
Referral Partners: Data and legal discovery consultants and providers who recommend CloudNine software and services to their customers. The business benefit for referral partners is direct compensation for the introduction and acceptance of CloudNine by end users.
Channel Partners: Data and legal discovery service providers who sell CloudNine software and services to their customers as part of their portfolio of offerings. The business benefit for channel partners is the ability to resell CloudNine software and services as part of their solutions.
Key benefits, offerings, and attributes of the CloudNine Alliance Partner Program include:
Benefits
Platform: Access to an automated self-service eDiscovery platform provides a capability that can immediately augment and complement current workflows and offerings. This offering provides partners

increased competitiveness from increased capability and flexibility.

Pricing: Economical and transparent pricing model provides the best balance of affordability and predictability for partners and customers. This model allows partners to

increase their opportunity for profitability.

Professional Services: CloudNine provides a full portfolio of professional services that can be leveraged to augment and complement partner service offerings. This capability allows partners to increase their value to customers by delivering an

increased depth and breadth of data and legal discovery services.

Protection: CloudNine's private and protected cloud environment provides a secure infrastructure to partners without requiring an upfront investment in software, hardware, and support. This security allows partners to differentiate their security capability from those of pure public cloud approaches.
Offerings
Legal Hold Notifications from CloudNine (SaaS)
Outpost for Relativity from CloudNine (SaaS)
Collection Services (Computer Forensics and Data Collections)
Discovery Services (Discovery Consulting, Managed eDiscovery, Project Management)
Review Services (Technology-Assisted Review, Managed Review, Online Hosting)
Attributes
Executive Sponsorship From CloudNine
Dedicated Account Manager
Marketing Support (Awareness and Lead Generation)
Platform Developer Access
Pre-Sales and Post-Sales Support
Software and Services Training
Technology and Competitive Updates
"Our unyielding commitment to helping clients solve eDiscovery challenges with the best combination of software, services, and support, drives us to seek technology partnerships that help us deliver quality service with superior results," shared Jeff Dreiling, co-founder of Complete Legal Services, a CloudNine Channel Partner. "Through our long-term collaboration with CloudNine, we have been the beneficiaries of the evolution of their nationally recognized, fully integrated eDiscovery platform. Their technology has allowed us to increase revenues 50% year-over-year for the last two years and to compete with well-known national providers by combining their technology and our services to deliver exceptional service with excellent results. The consistency of the partnership, based on a mutual loyalty to each other and our customers, has also allowed us to expand our portfolio of professional services with full confidence in the underlying technology and supporting business relationship."
"Founded as a litigation support service provider, we uniquely understand how important trusted partnerships are to the success of providers in the field of eDiscovery," shared Brad Jenkins, CEO of CloudNine. "With the expansion of our CloudNine Alliance Partner Program, we are excited to be able to deliver to our partners the benefits we have realized with our ongoing software development, pricing actions, and security initiatives. We also look forward to helping our partner community accelerate their revenue growth and capability to solve customer problems and are grateful to those organizations that chose to partner with us."
Learn More About CloudNine and the CloudNine Alliance Partner Program
To schedule a discussion about the CloudNine Alliance Partner Program or to sign up for a free trial of CloudNine's eDiscovery Platform, contact us at 713.462.3885, info@cloudnine.com, or at cloudnine.com.
About CloudNine
Founded in 2002 and based in Houston, Texas, CloudNine is a legal intelligence technology company with deep expertise in the analysis, processing, and review of electronically stored information (ESI). Currently used by more than 50 of the top 250 Am Law firms as well as in many of the world's leading corporations, CloudNine has been recognized in reports and surveys by Gartner, 451 Research, Blue Hill Research, Corporate Counsel Magazine, the New York Journal, and Texas Lawyer. CloudNine also publishes the eDiscovery Daily Blog, a trusted source of information for the legal industry. A leader in eDiscovery automation, you can learn more about CloudNine at 713.462.3885, info@cloudnine.com, or at cloudnine.com.
For More Information
Rob Robinson, CMO, CloudNine
PR@cloudnine.com
512.934.7531