CloudNine Launches Legal Hold Notifications Integration for eDiscovery Automation Software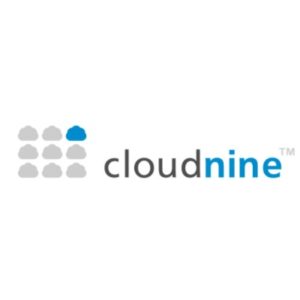 CloudNine's legal hold notification software provides eDiscovery practitioners with a tool that automates and accelerates the development, sending, tracking, and management of legal hold notices.
CloudNine, the eDiscovery Company (cloudnine.com) providing eDiscovery automation software and services for litigation, investigations, and audits, today announced the availability of Legal Hold Notifications as part of the CloudNine eDiscovery Platform.
Available as an advanced, integrated, and automated option in CloudNine's cloud-based, SaaS-delivered simplified eDiscovery automation software, Legal Hold Notifications improve the ability of legal and compliance teams to put in place legal holds by providing them with an intuitive and secure tool for marshaling the data preservation process.
With the defensibility and repeatability exemplified in all CloudNine eDiscovery automation technology, Legal Hold Notifications from CloudNine can be initiated quickly and directly from within CloudNine eDiscovery Platform and managed as part of a guided three step process. This three step process includes:
Step One: Understanding and Managing the Current Legal Hold Landscape
Step Two: Creating Legal Hold Notifications
Step Three: Confirming and Tracking Legal Hold Notifications
"While in-house legal teams and outside counsel have employed advanced technologies to simplify eDiscovery, many still leverage manual processes and legacy tools to manage their legal holds," shared Brad Jenkins, CEO of CloudNine. "With our new Legal Hold Notifications offering, we help legal and information technology professionals by enabling them to quickly and comprehensively develop, send, track, and manage legal holds within our eDiscovery platform. This assisted automation helps users minimize risk and protect the integrity of ESI for potential or current investigations or litigation."
"Legal holds impact legal and business leaders on a daily basis," noted Bill David, CTO of CloudNine. "With the release of our new and proprietary offering, we help lessen the implementation and management impact of this critical eDiscovery process. By reducing the complexity of managing legal hold notices and integrating this capability into our core eDiscovery platform, we truly are simplifying eDiscovery through automation."
Learn More About CloudNine and Legal Hold Notifications
With current customers and immediate availability, Legal Hold Notifications from CloudNine is included in volume subscription agreements and available on a pay-per-use plan starting at only $500 per hold for up to 10 custodians.
To schedule a demonstration of Legal Hold Notifications or to sign up for a free trial of CloudNine's eDiscovery Platform, contact us at 713.462.3885, info@cloudnine.com, or at cloudnine.com.
About CloudNine
Founded in 2002 and based in Houston, Texas, CloudNine is a legal intelligence technology company with deep expertise in the analysis, processing, and review of electronically stored information (ESI). Currently used by more than 50 of the top 250 Am Law firms as well as in many of the world's leading corporations, CloudNine has been recognized in reports and surveys by Gartner, 451 Research, Blue Hill Research, Corporate Counsel Magazine, the New York Journal, and Texas Lawyer. CloudNine also publishes the eDiscovery Daily Blog, a trusted source of information for the legal industry. A leader in eDiscovery automation, you can learn more about CloudNine at 713.462.3885, info@cloudnine.com, or at cloudnine.com.
For More Information
Rob Robinson, CMO, CloudNine
PR@cloudnine.com
512.934.7531
___